Scrappy Trip Around the World
… Is the name of this kind of pattern. Proof: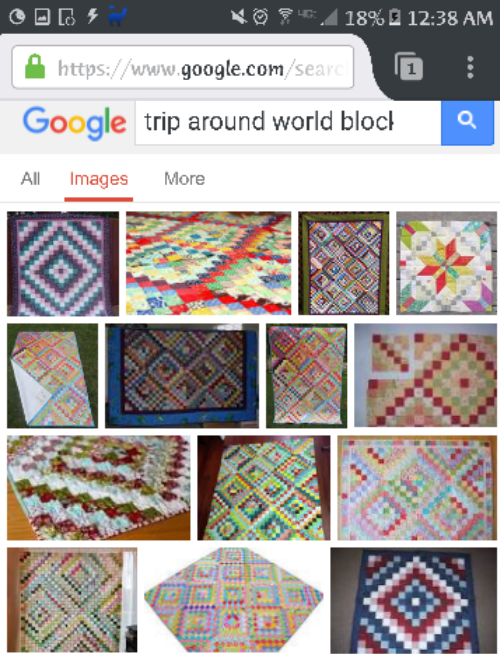 More complex than a simple 9 patch, each block is itself a miniature trip around the world, and each block is made up of totally different colors. I just can't get enough of these scrap quilts. I love the energy of all the different scraps. Organized chaos. Much like my life!!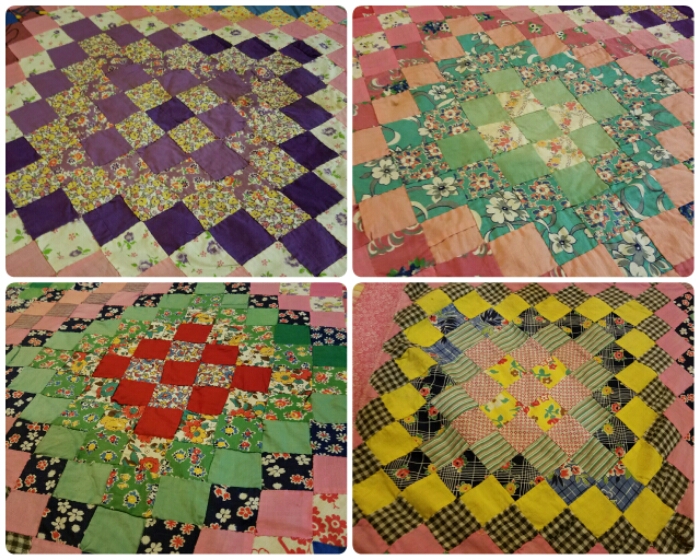 As you can see I've added the borders now.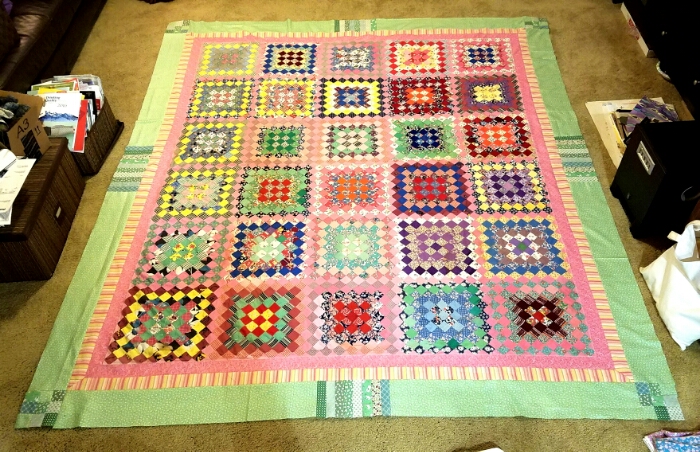 I like the 9 patch in the corners but I am not totally in love with the racings stripes at the center of the edges. Oh well too late now.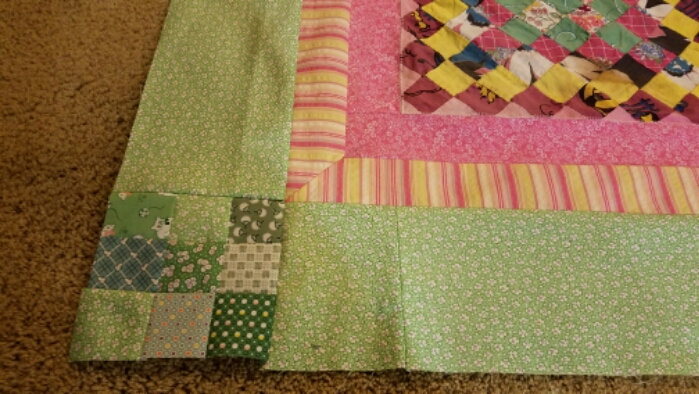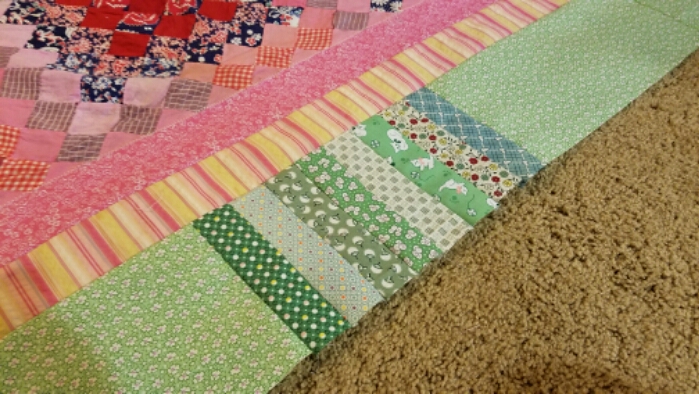 I also mitered the corners where the stripey border fabric came together. The stripes don't line up perfectly but it's better than just lapping the corners.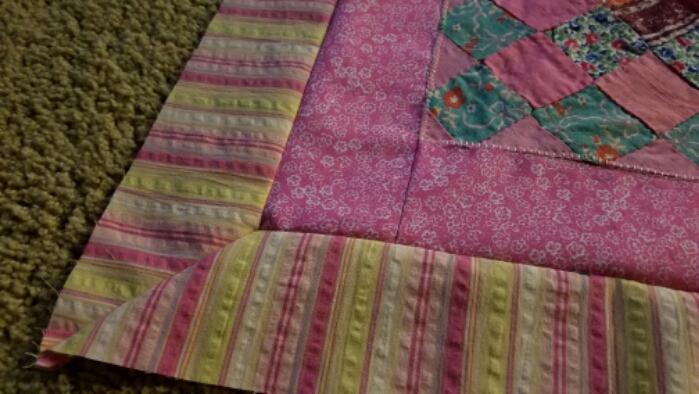 You can also see that I did a blanket stitch of the original top to the pink border. The original edge was so threadbare (and on the bias to boot) that I was worried the seam wouldn't hold.

I ironed the seam so that it lay under the weak side, and blanket stitched it down. All the way around.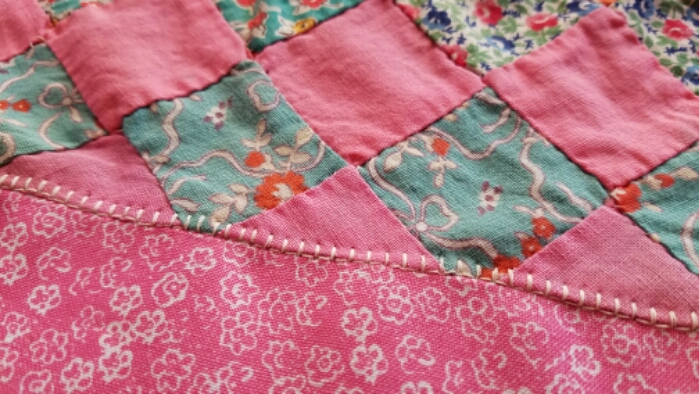 My Bernina did not like that one bit. It must be a tricky stitch for my machine because the upper tension would get tighter and tighter until the top thread would break. The tension knob had no effect so the hangup was somewhere else in the machine. Regardless, the stitch does lay nice and flat and won't be irritating against the skin. I really do love the perfection of the Bernina stitch. My Mom's old Singer can't hold a candle to it.
Next step is backing and batting. I've got a few more 15 yr old batts upstairs that might do.