Pegasus Taverna and Astoria Pastry (Detroit)
Pegasus Taverna
Like stepping into an old-time Mob movie where the Greek ex-mobster maitre'd yells at you to follow him while the kitchen crashes plates in the background. Under the low hanging plastic ivy, under the low wood ceiling, the waiters flame the Saganaki. I think we were the only table to NOT get the Saganaki. Don't be like us!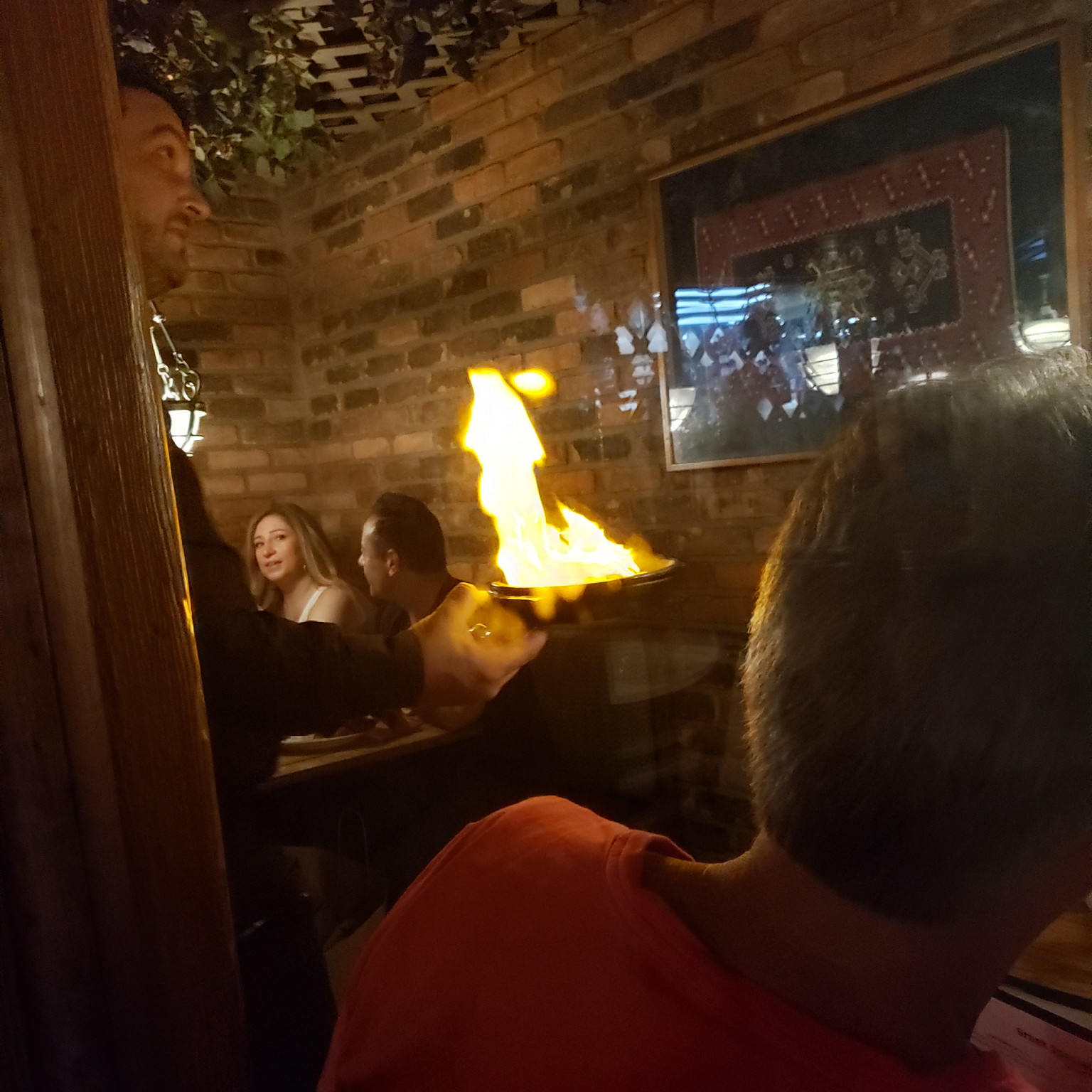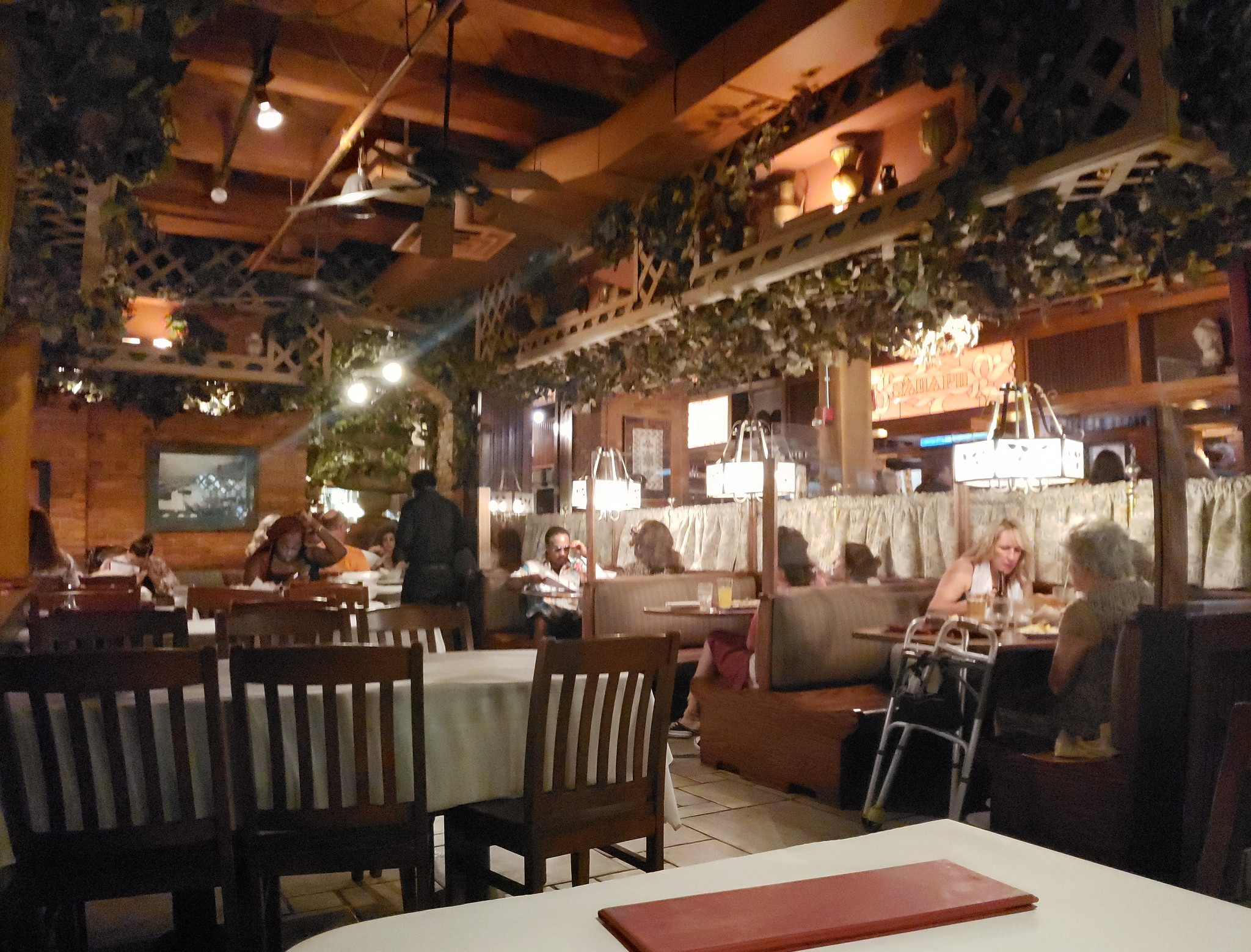 The green beans were soggy and they splash tomato sauce on the rice but the lamb gyros and lemon chicken were very good. As well as the big beautiful slices of white bread. Pegasus seems to be attached to the Greektown Casino but they don't take restaurant comps. It did make me itchy to see the slot machines thru the windows above the sportsbook.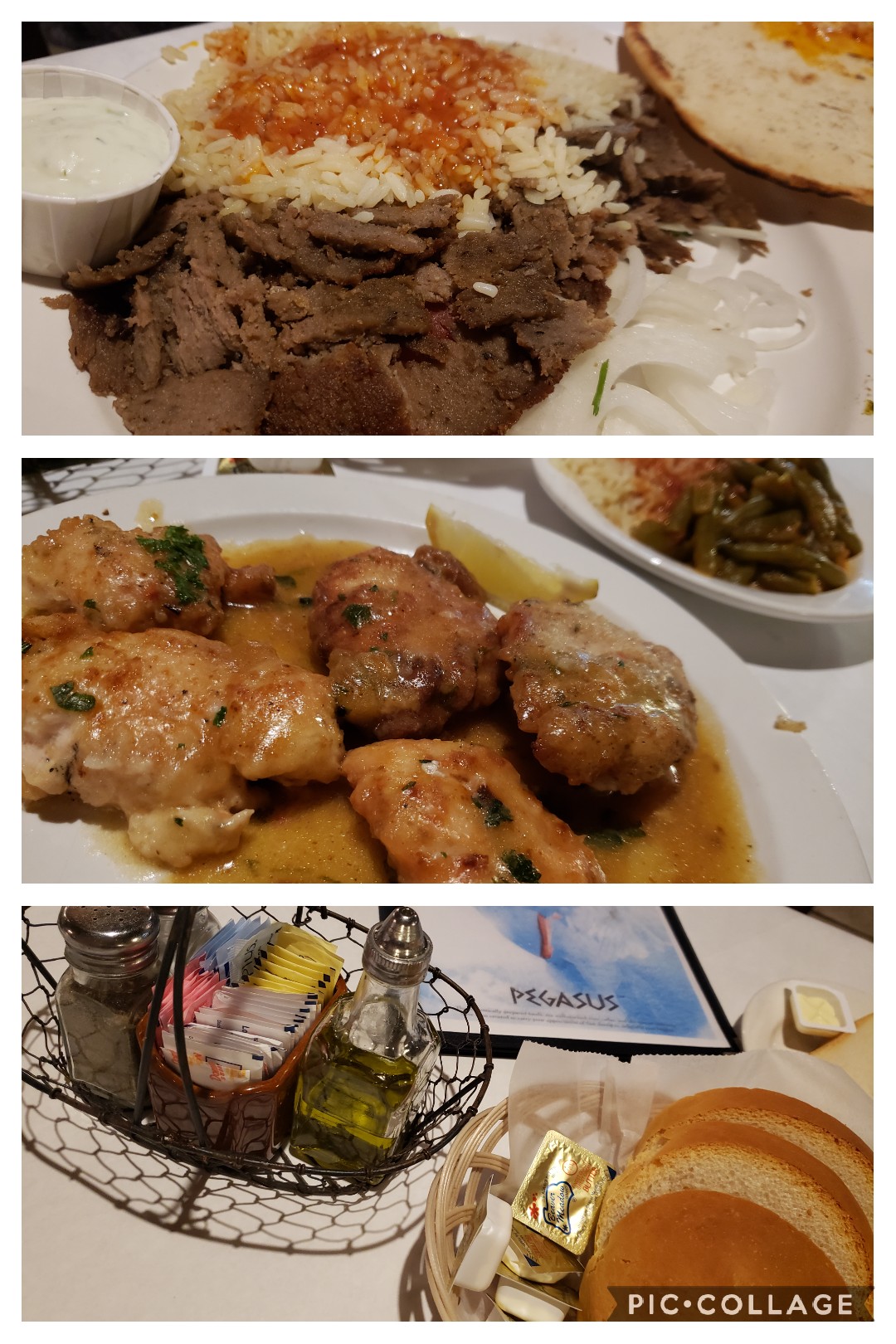 Astoria Pastry Shop
Somehow its easy to find high end bakeries in the midwest. Astoria is worth a detour but is also conveniently located across from Pegasus. Although I really had my eye on the pistachio cheesecake at Pegasus. Next time!