101 Noodle Express (Alhambra, CA)
Another great visit to 101 with friends and family. Today we tried the green vegetable and pork (it comes on rice) – solid tasty comfort food. The Dan Dan noodle was a bit heavy, plus with the hand torn noodles it was very heavy. Not a fan. The Beef Rolls were excellent today, full of cilantro. The scallion pancakes were very good (2 orders). We got pork/leek steamed dumplings and Xiao Long Bao, and fried dumplings and steamed dumplings. The latter are quite large orders and left us feeling we should have gotten more meat heavy dishes.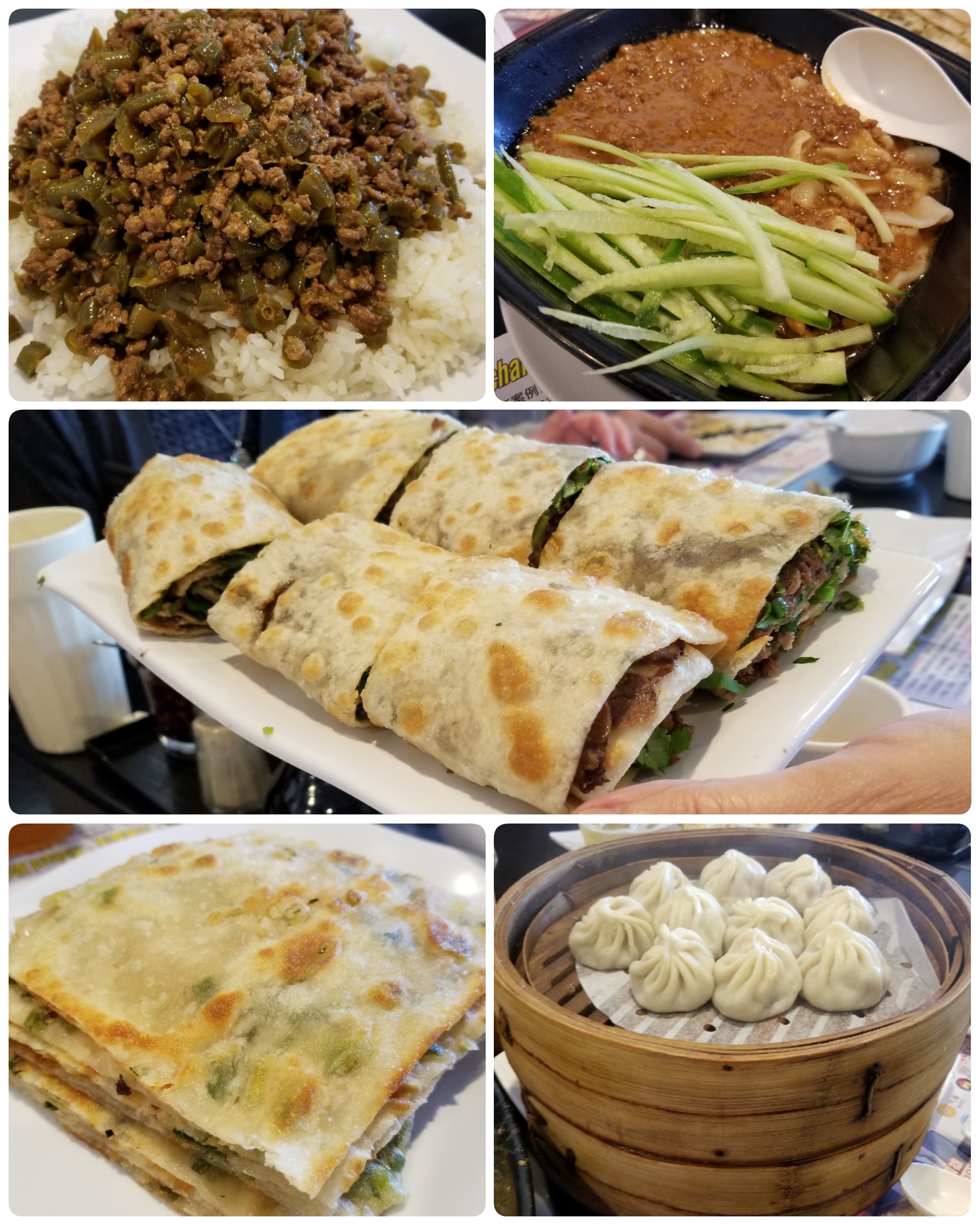 Still we love this place. The service today was very good, we were a party of 9, only had to wait 25 min. All told only $112 plus tip for 9 people!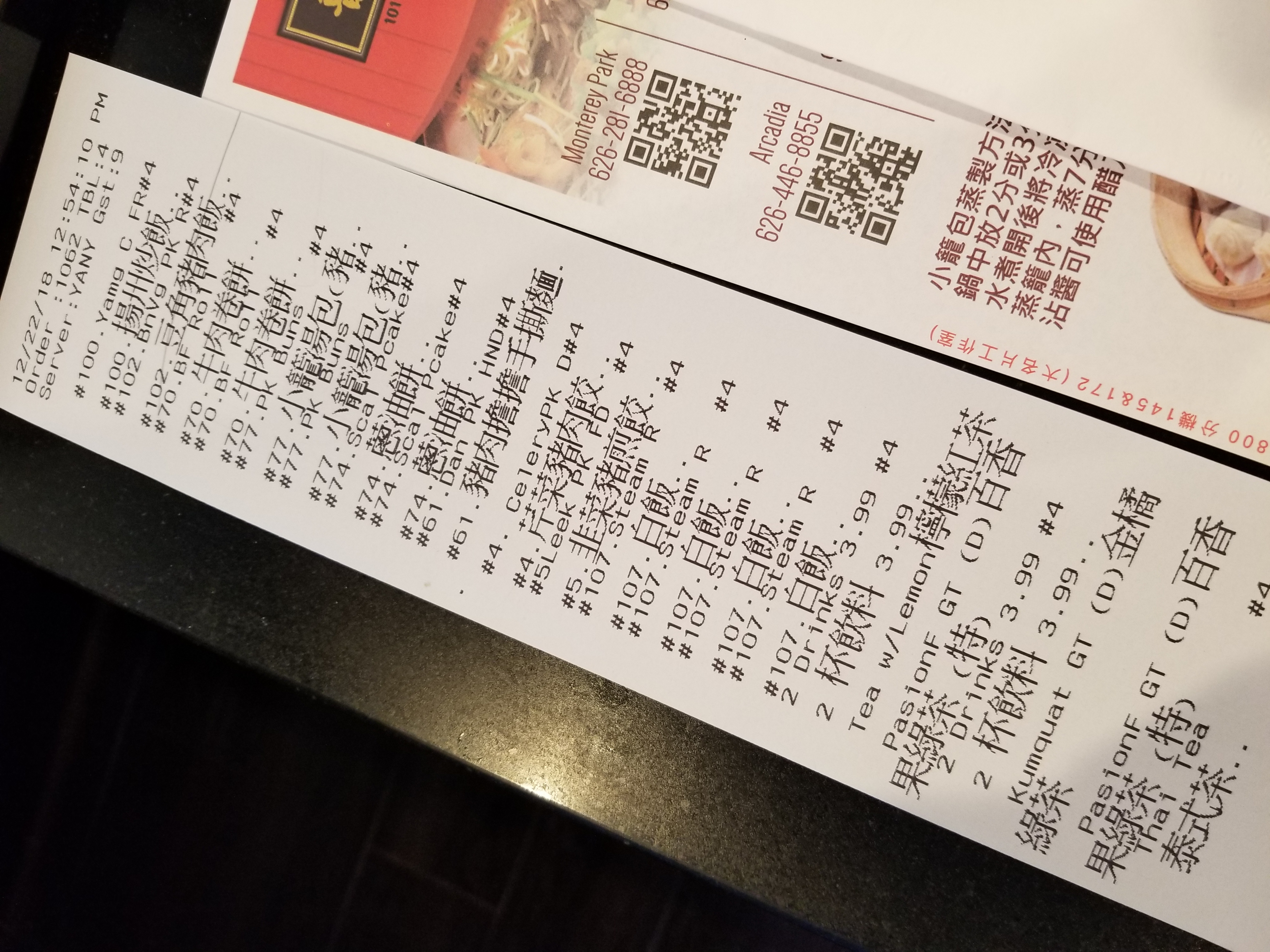 1408 E Valley Blvd, Alhambra, CA 91801