The Right Slice (Kauai Pie Company) (Lihue, HI)
We had but one lunch left on the island. What was it going to be? Sushi? Shrimp? Kolua Pork? Pie? By request of Ms M, it was pie. We called ahead so they could put the Chicken Pot Pie and the Shepherds Pie in the oven. We had to give them an hour to bake it, but when we arrived my nose was assaulted by the happy combination of both Savory and sweet pies. Kind of weird but kind of good.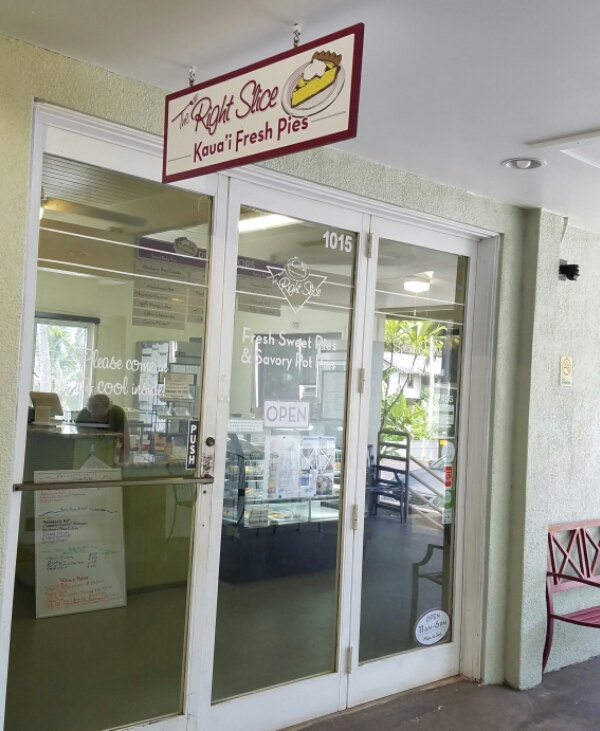 The Chicken Pot Pie was full of torn chicken in an herb broth with peas and carrots, with a beautiful crust top and bottom. Run, do not walk, to get this pie.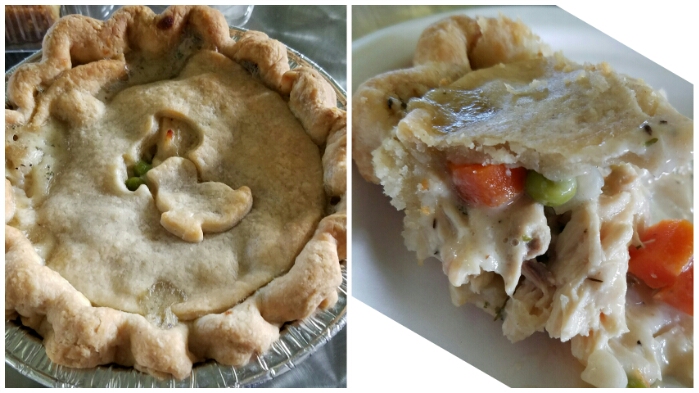 The Shepherds Pie was similarly well-made and delicious but next to the chicken pot pie it could not hold a candle.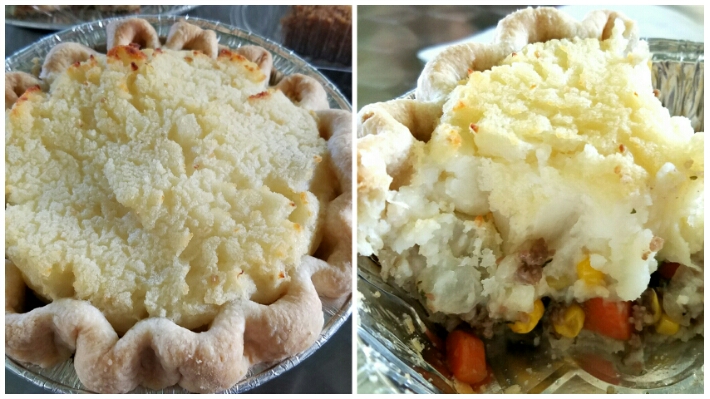 So many in our party wanted the chocolate chip cookie pie that we ended up buying an entire pie. These were not your grocery store chocolate chips but big, semi sweet morsels. We also detected some macadamia nuts so nut haters, beware.
The cookie dough filling had cooked on the outside but was still par-baked and quite soft on the inside. The slices were so dense you could pick them up and eat them like a piece of pizza.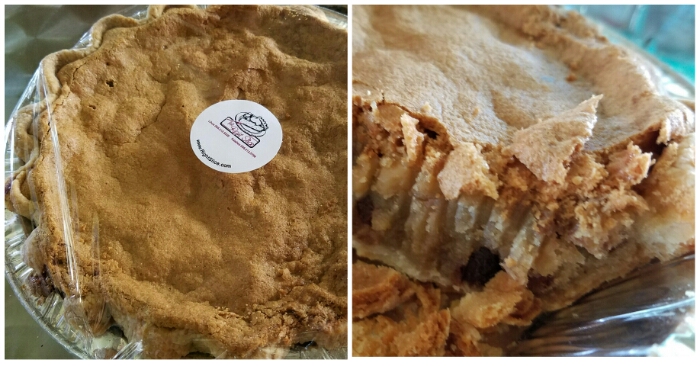 The chocolate coconut macaroon was exactly how it sounded, macaroon on top, layer of chocolate chips underneath, and maybe a pecan pie custard type of layer? With even more coconut, and then the pie crust on the bottom. Incredibly, incredibly rich.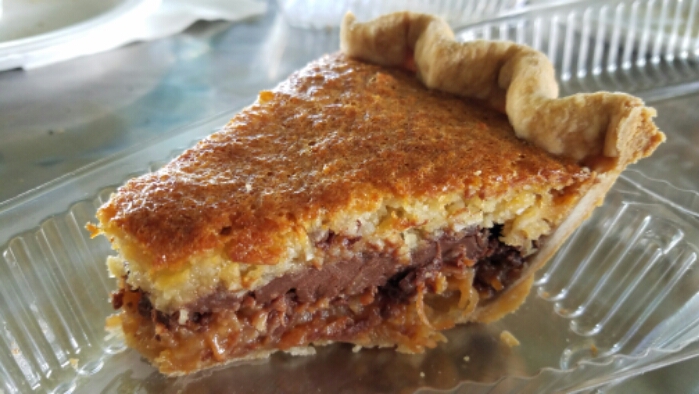 There are two locations, one in Kalaheo and one in Poipu. We were talking about the pies and the Discount Fabric Outlet and the fellow behind the counter chimed in to state how much he liked the Right Slice also.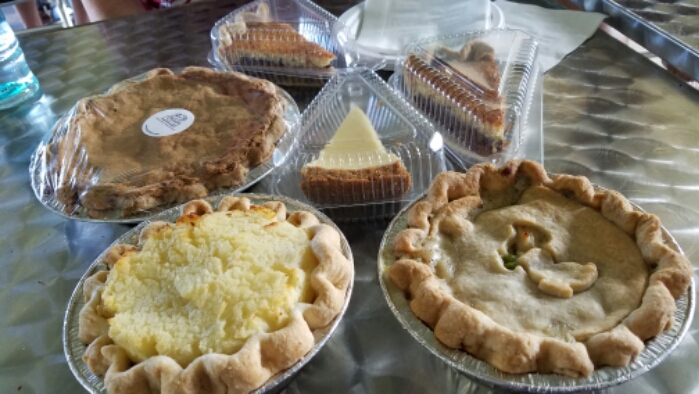 The Right Slice
#1015, Harbor Mall, 3501 Rice St, Lihue, HI 96766
https://goo.gl/maps/VWRBQtkAezN2