Duke's Kauai
Duke's welcomes us back to Kauai once more. The setting on Kalapaki beach is stunning.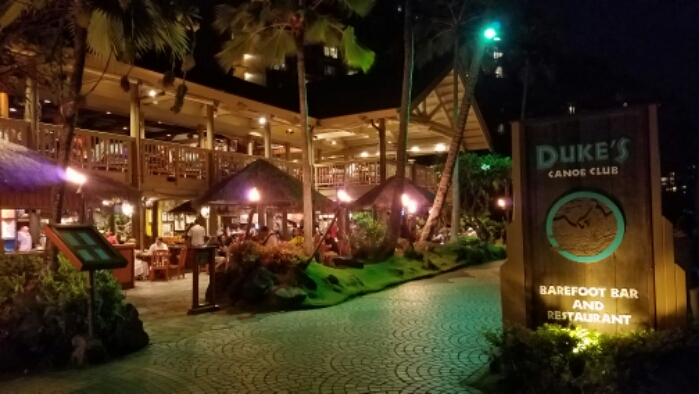 Similar to a Charthouse, this restaurant features steaks and seafood and AYCE salad bar. Here is Mr A's favorite drink, the Tropical Itch – and the backscratchers are back!! These went on hiatus for several years during what we're guessing must have been a belt-tightening episode.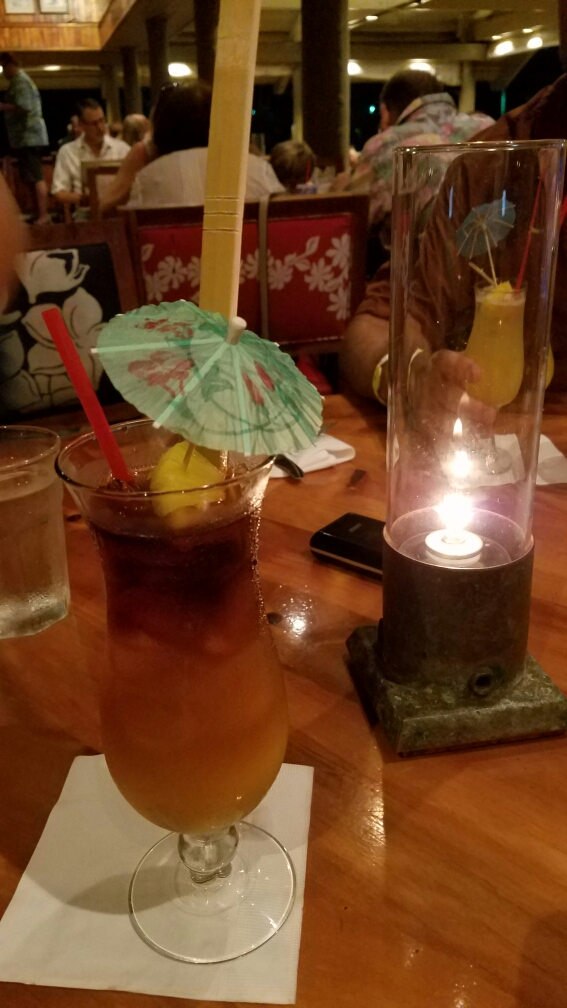 Also returning to Duke's is the Firecracker preparation which is a spicy dry rub, best experienced on island Ono fish! Firecracker Ono is the original combination that we fell in love with years ago, and thought we'd never see ever again. Needless to say we were in heaven. The Ono was fresh, meaty, flaky. The rice was nice and chewy with a 2nd grain in there besides the basmati.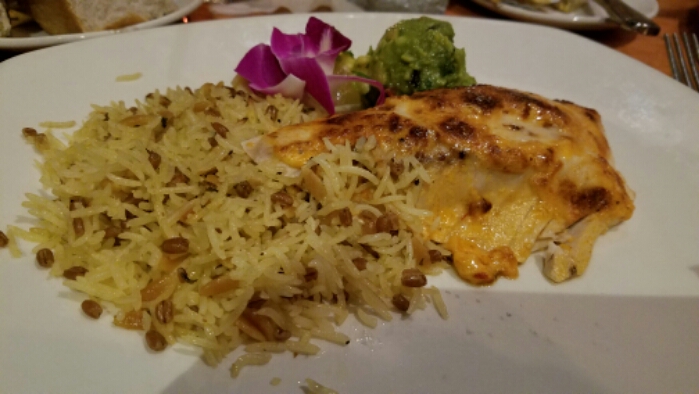 Ms S had a chicken breast and rice (after they brought her fries by mistake) and Ms M had a huge piece of prime rib which impressed her with its tenderness. I've said it before and I will say it again – I feel sorry for these girls' future boyfriends, for they already insist on filet mignon and Prime rib.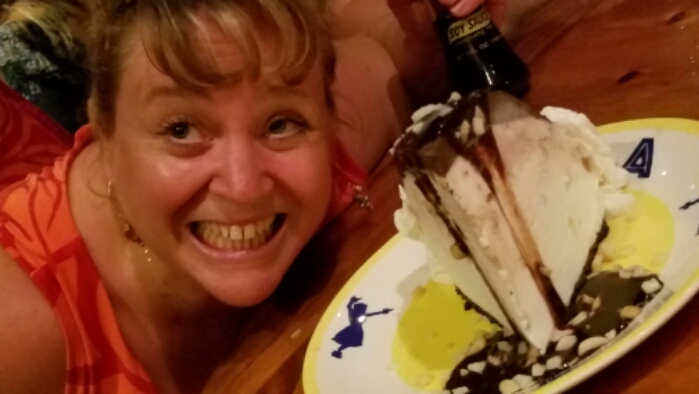 Ms S finally tried some Hula Pie this time and instantly fell in love (well, duh). Our waitress was hilarious and for some reason  we ended up with a picture of her with the Hula Pie.  So don't Hula Pie and blog, you never know what will come of it.
Duke's Kauai
3610 Rice St, Lihue, HI 96766
https://goo.gl/maps/2n2eaqh6ttw