Ettore's Bakery & Cafe (Sacramento)
One of my uncles favorite places so of course we had to make a stop. Really top notch quality, lots of seating, nice patio. Serves both Bakery and Cafe items. Wish we had a place like this near us. And a nice little (expensive) resale shop down the way for your after breakfast stroll.
Ms S loved her cinnamon roll french toast.
And Ms K enjoyed her croissant sandwich. She already knows she's not allowed to eat until after the pictures.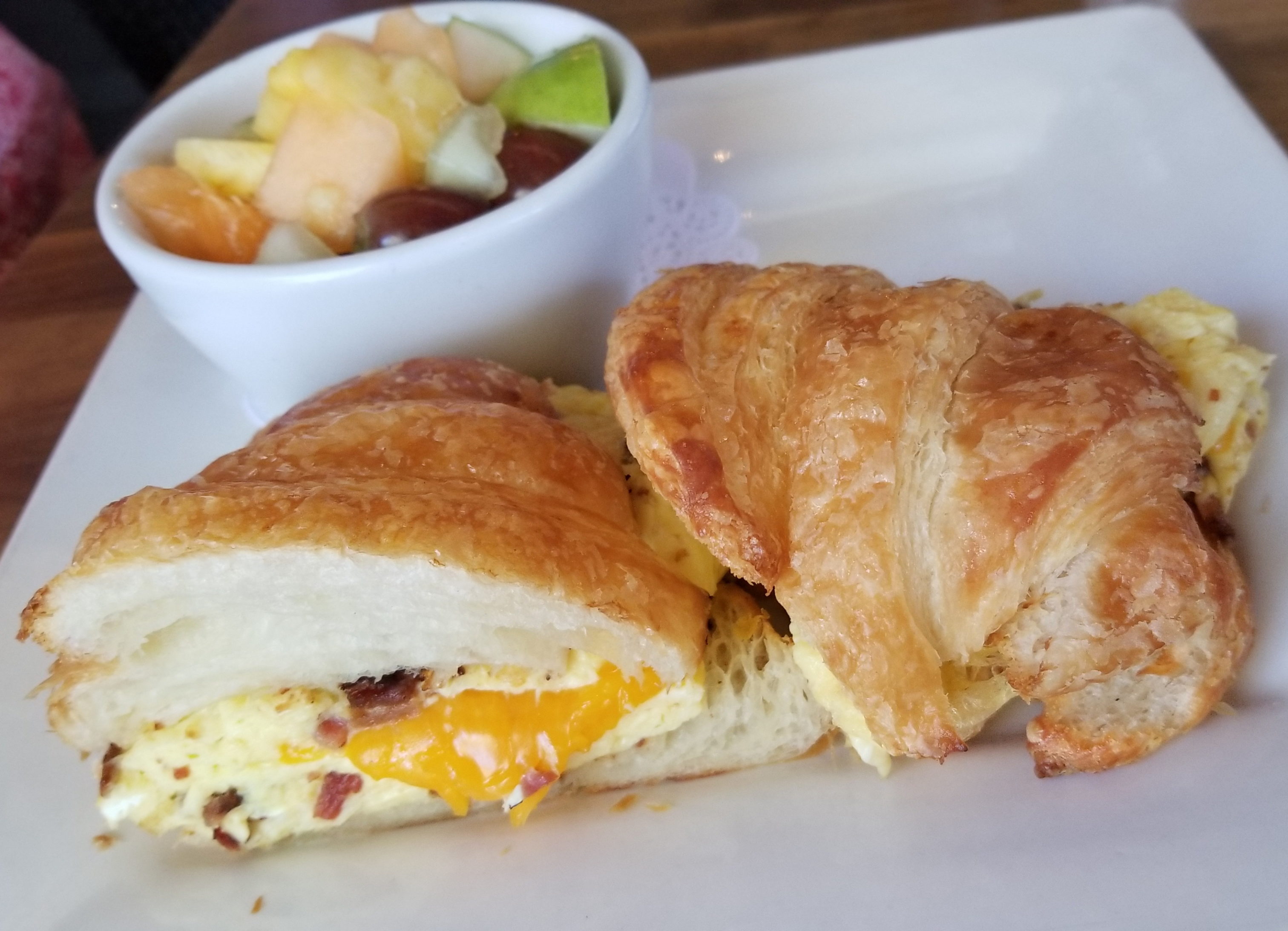 We neglected to capture the sausage scramble which was competently executed.