Abbey Road (London, England)
Being Beatles fanatics, we had to visit Abbey Road and try to recreate the iconic road crossing photo for ourselves. I was worried that we'd be the only ones trying, but silly me, there were dozens of tourists trying it, and dozens of cars honking at said tourists.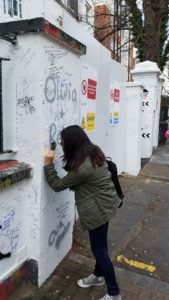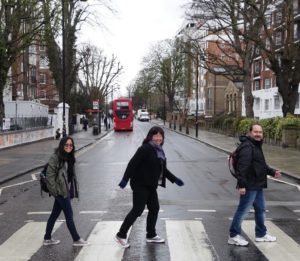 Metro
: St John's Wood
Dining
: Beatles Cafe, part of St John station. Tiny shop selling coffee and Beatles souvenirs. This metro stop is not where you want to eat.
Shopping
: Abbey Road Studios store, just a few steps from the crossing (thru the white pillars). The Beatles Store (Baker Street, next to Sherlock Holmes museum/store, now known as a mu-store)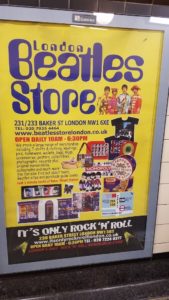 Pro-tip: Avoid rush hour; if rainy, the weather often clears after 3. Trade cameras with other groups so all can be in the picture. And bring your colored Sharpies to write on the wall.