Tasty Noodle House (Kearney Mesa)
We thought we'd give Spicy City a break and try this place again. Tasty Noodle House is already very popular but it was recently featured in AAA 's WestWays magazine, so we feared a tsunami of guests. We arrived right before opening and scored the corner table. As we were afraid of, 20 minutes later, all tables were full and the line was out the door.
First dish out was spicy beef with tofu. It was very spicy and very tasty. The tofu strips were a good compliment to the Beef.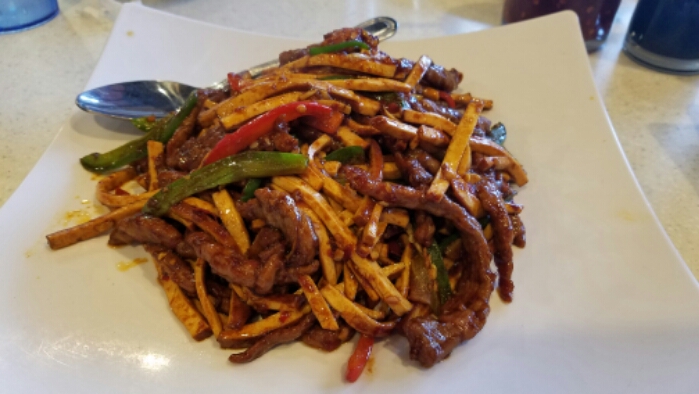 Our group loves soup and the Hot and Sour soup did not disappoint. Between this and the Beef dish, our mouths were burning!
We also tried the spicy lamb. Spicy City has a similar dish. I am not a big fan of the mutton-y overtone but lamb lovers should like it. Lots of cilantro.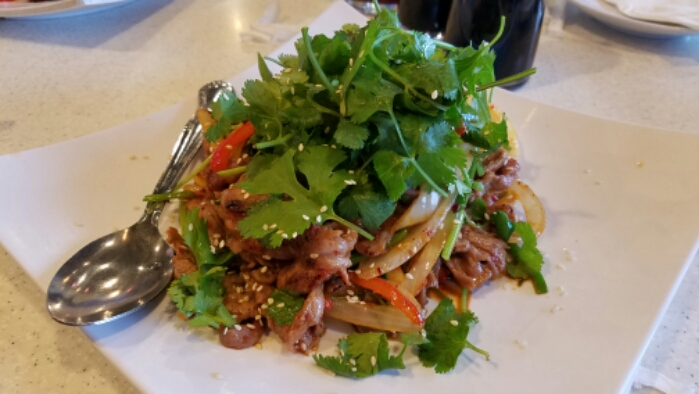 Spicy chicken Chow Mein – for Mom and Dad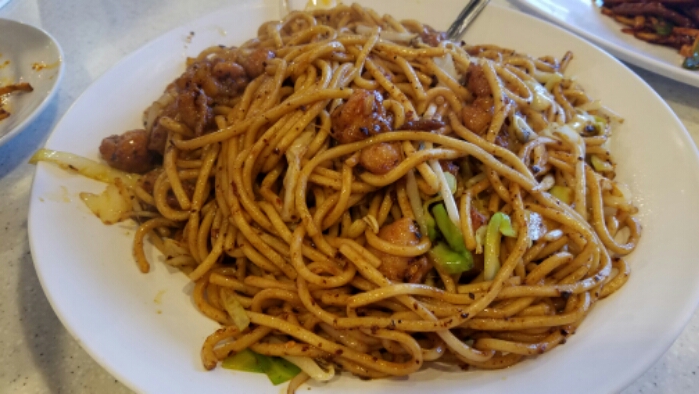 Spicy black pepper Chow Mein – for Ms M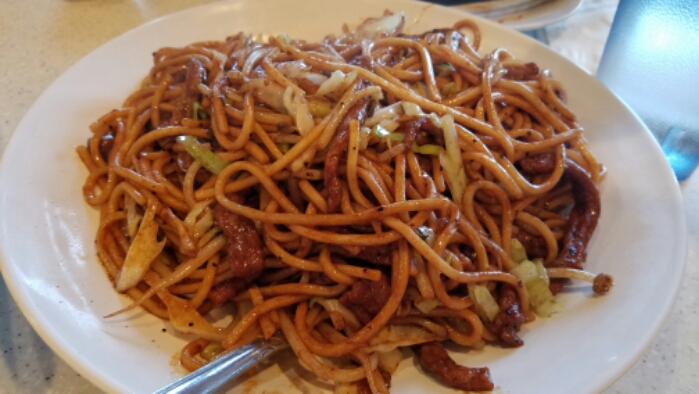 Chicken Chow Mein – for Ms S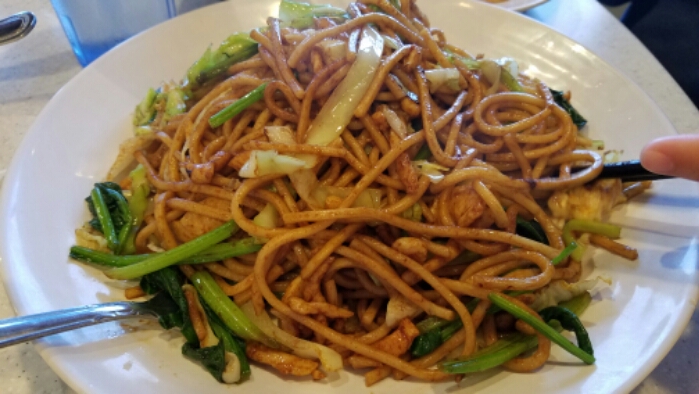 Do you sense a pattern here??
Here's our new discovery, Thai Fried Rice. Ms M turned us on to this one. We'll be ordering this again.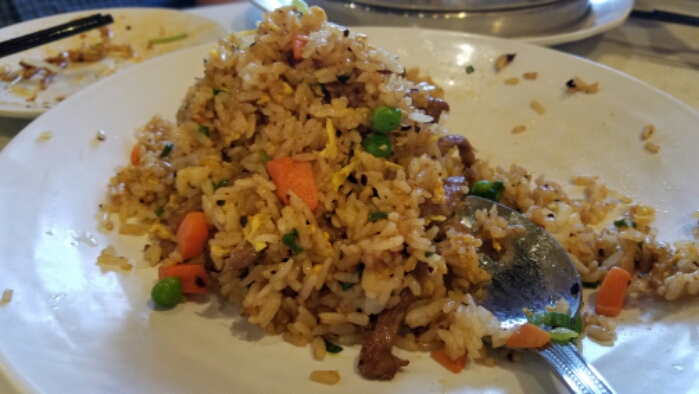 I think TNH is slipping a bit. It used to be better. The Xiao Long Bao were absolutely terrible this time, the pork filling was spongy and not fresh. And the House Spicy noodles used to be better than the black pepper noodles. But come soon, because this place is filling up with tourists!