Rancho Santa Fe farmers market
Our favorite Sunday morning destination. We love the French bakery and Spanish paella stands and today Samantha tried the Italian place. Check out the egg/bacon/mushroom crepe; the Jamón and Manchego bocadillo; and Penne with meat sauce.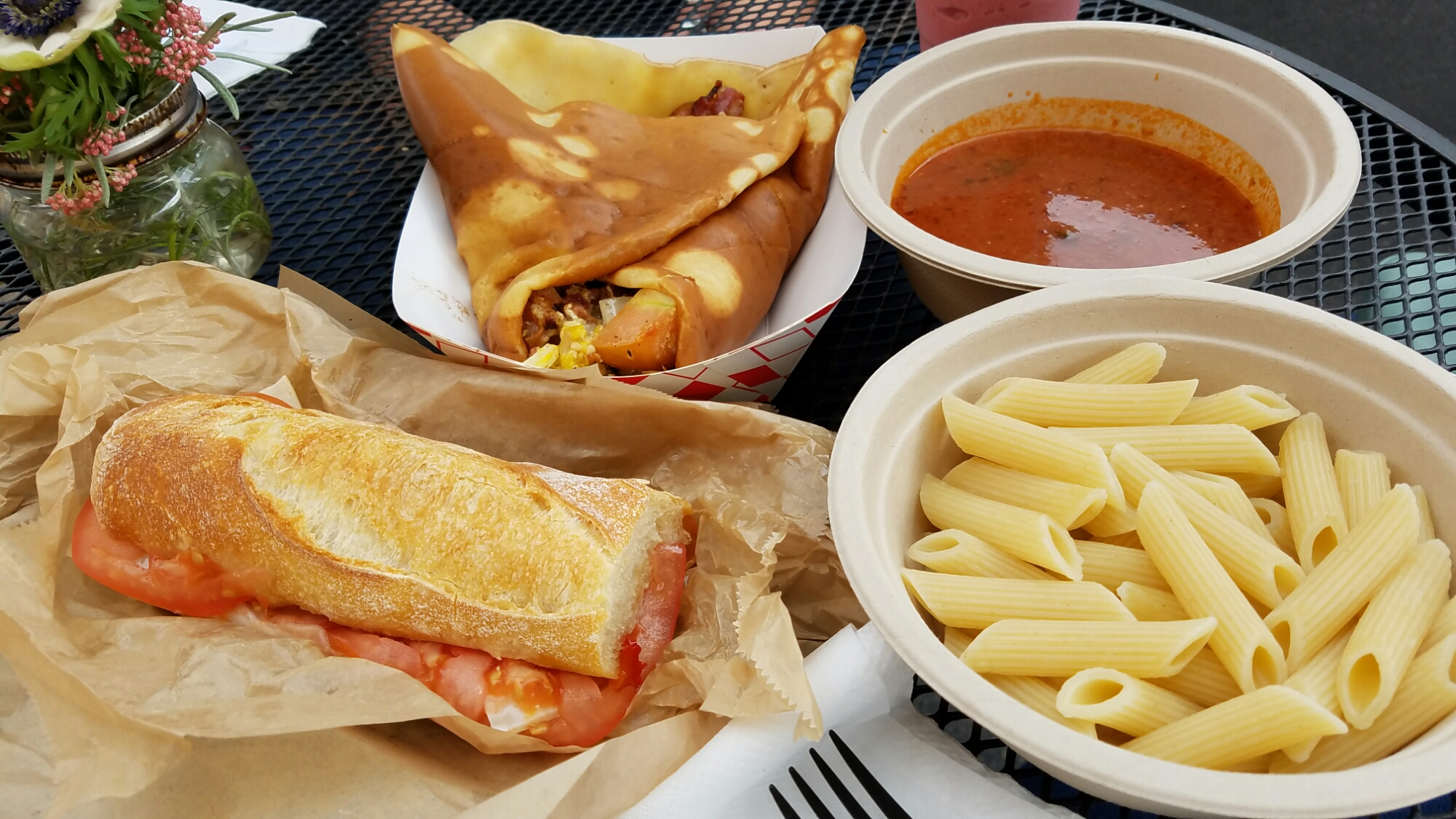 We live the tables and chairs at this farmers market. Today the live music was provided by a one-man steel drum band.