Spicy City (Kearney Mesa)
I've now lost track of how many times we've been here. And we are still trying new dishes!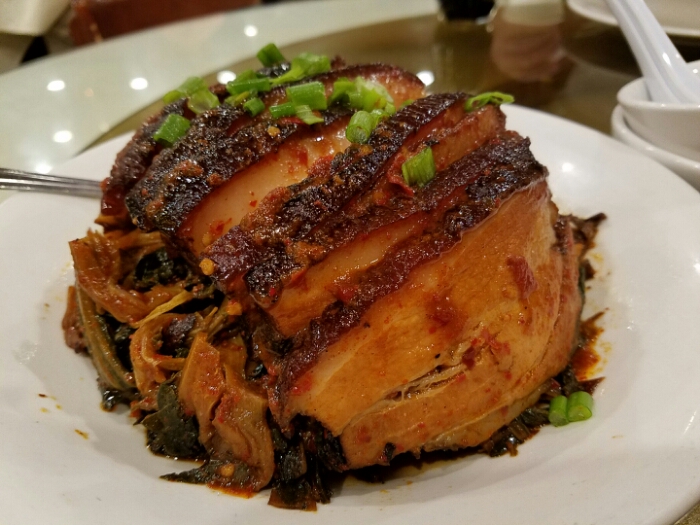 This is the Beijing braised beef. Big meaty pork belly cuts. The meat was tender but a little vinegary. Lots of what looked like fern shoots or kale underneath. This dish has an earthy flavor that I sometimes find in Chinese food but don't really care for. We'll made but not up our alley.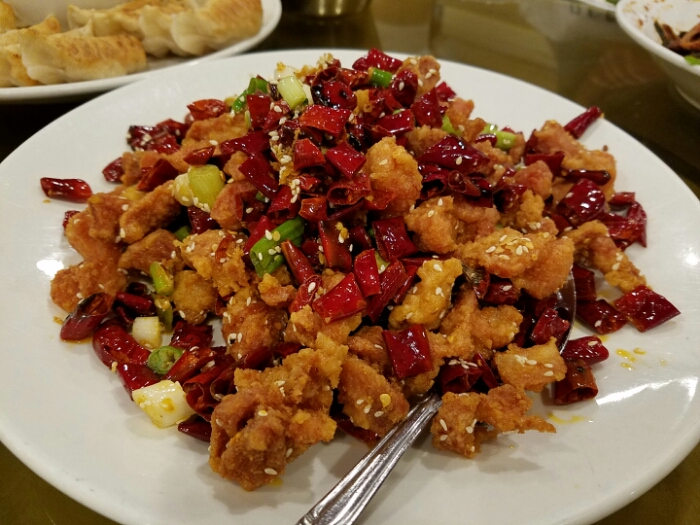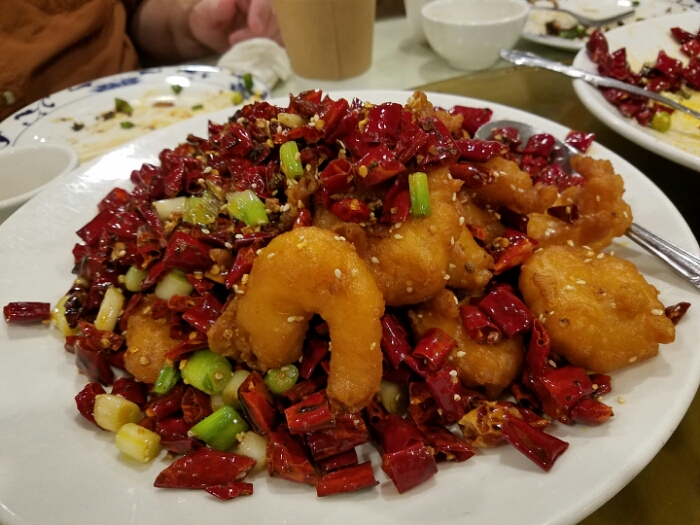 Our two staples – chicken cubes with chilis, and shrimp with chilis. If you order only one dish, order one of these. The fried meat carries the chili and Sichuan peppercorn flavor well. The spicy and the numbing sensation is incredible. Even water tastes different after these dishes. Don't eat the chilis!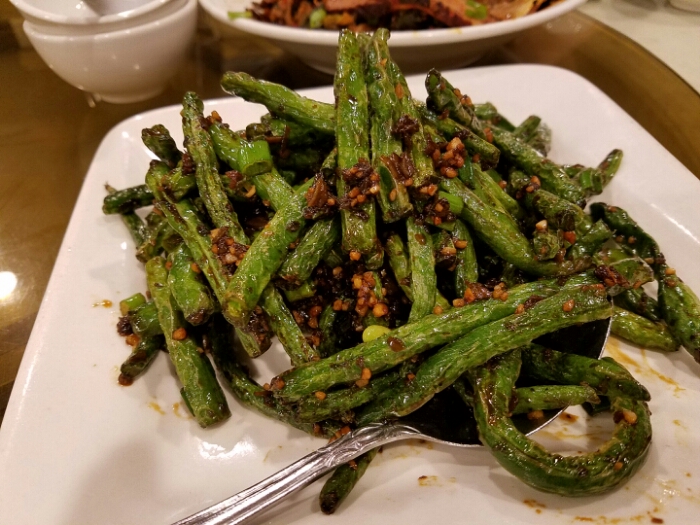 Ms M's favorite. Mine too. I could eat string beans all day long if they were tender, garlicky, and spicy like these.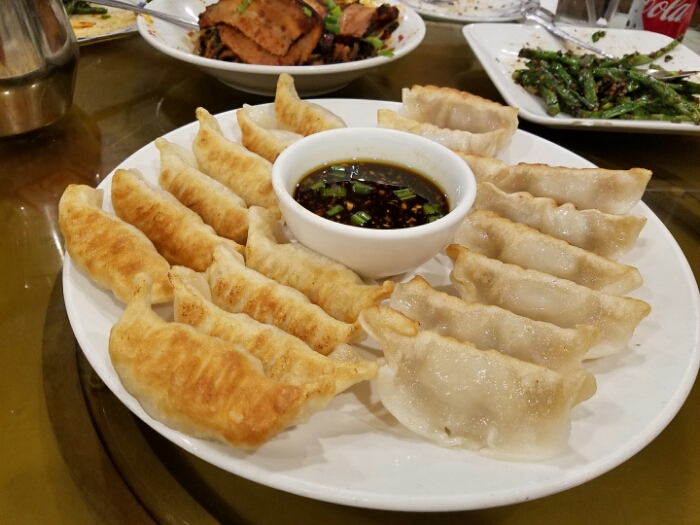 Must have potstickers.
The waitresses review our order carefully because we order so much damn food. "2 orders potstickers? 20 total? 20 piece?" Oh yes!
Spicy City