Village Snack and Bakery (Hanalei, Kauai)
This place, Village Snack and Bakery, is probably the dicey-ist looking place we ate on the island. But, as usual, looks can be deceiving and the food is really good.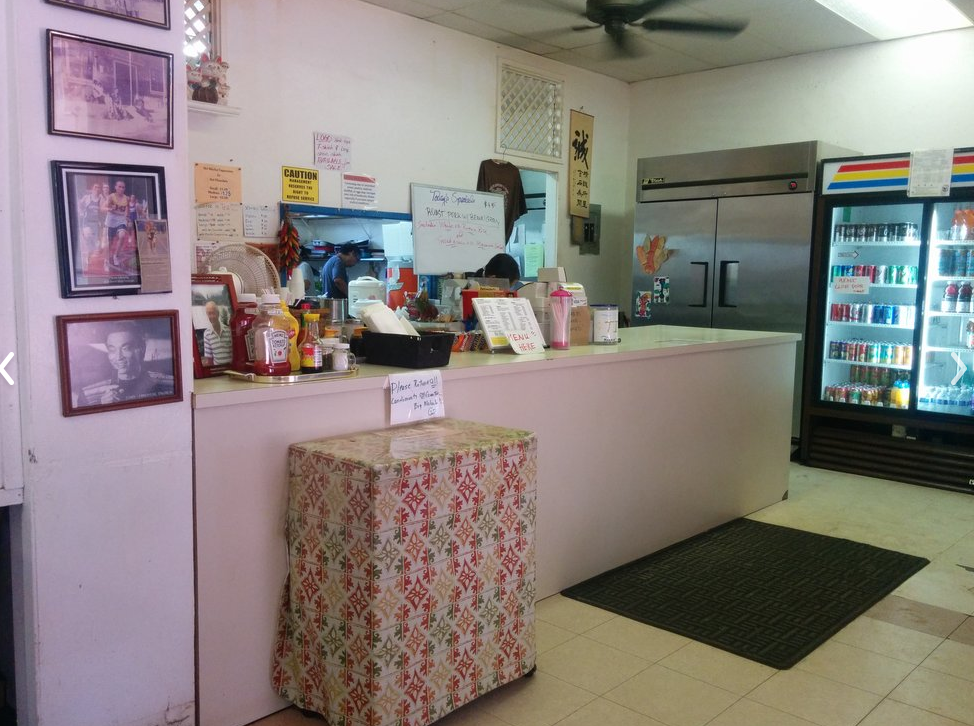 photo courtesy http://www.yelp.com/biz_photos/village-snack-and-bakery-shop-hanalei
Here's the Chili Pepper Chicken for which they are famous.  The deep fry was perfect – chicken was very juicy and the skin very crisp.  It is doused in a spicy chile sauce that is not too spicy for kids – just gives it a good flavor.  Mexican food spicy, for you US eaters.  The rice was good and the potato mac salad was also pretty good.  I judge a place by it's mac salad.  And here, the mac was not overcooked.  If it had some crab it would be perfect.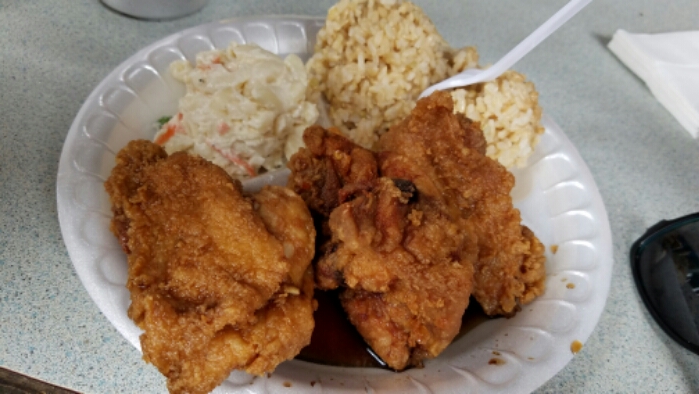 The teriaki chicken was a generous portion.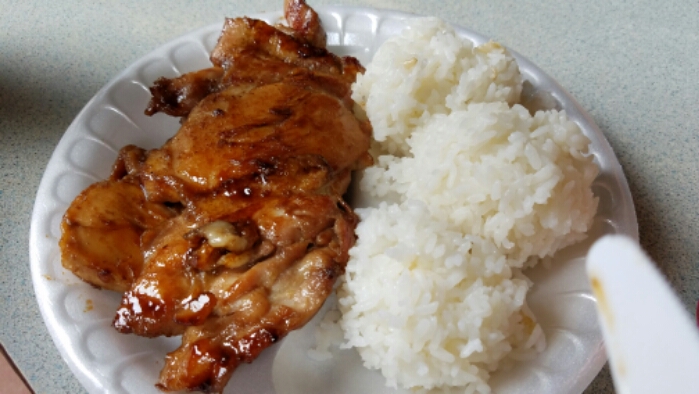 Combo plate here with chile pepper chicken, spam, and teriaki beef.  The beef was sliced very thin and was tender.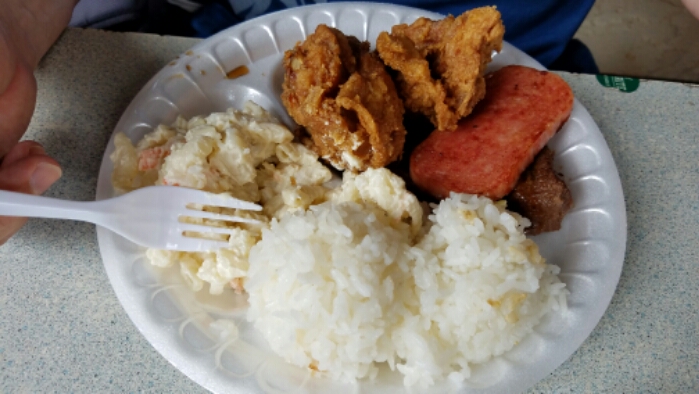 Not sure how this compares to L&L around the corner in the same shopping mall.  I know that the L&L in Lihue was so disappointing the last time we tried it, I swore off L&L on this island, and all future visits did nothing to change my mind. Hopefully the L&L in Hanalei is better.  Has anyone tried it?
Village Snack and Bakery Shop
55519 Kuhio Hwy, Hanalei, HI 96714
https://goo.gl/maps/RxV4omaL9ay