Raki Raki (Convoy St, Kearney Mesa)
Man oh man. I wish we hadn't waited so long to come back here.
Tonkotsu Underbelly Ramen. With Akadama spice ball. Mr A threw the whole ball in. This ball of spicy ground peppers worked perfectly to sharpen the unctuous broth.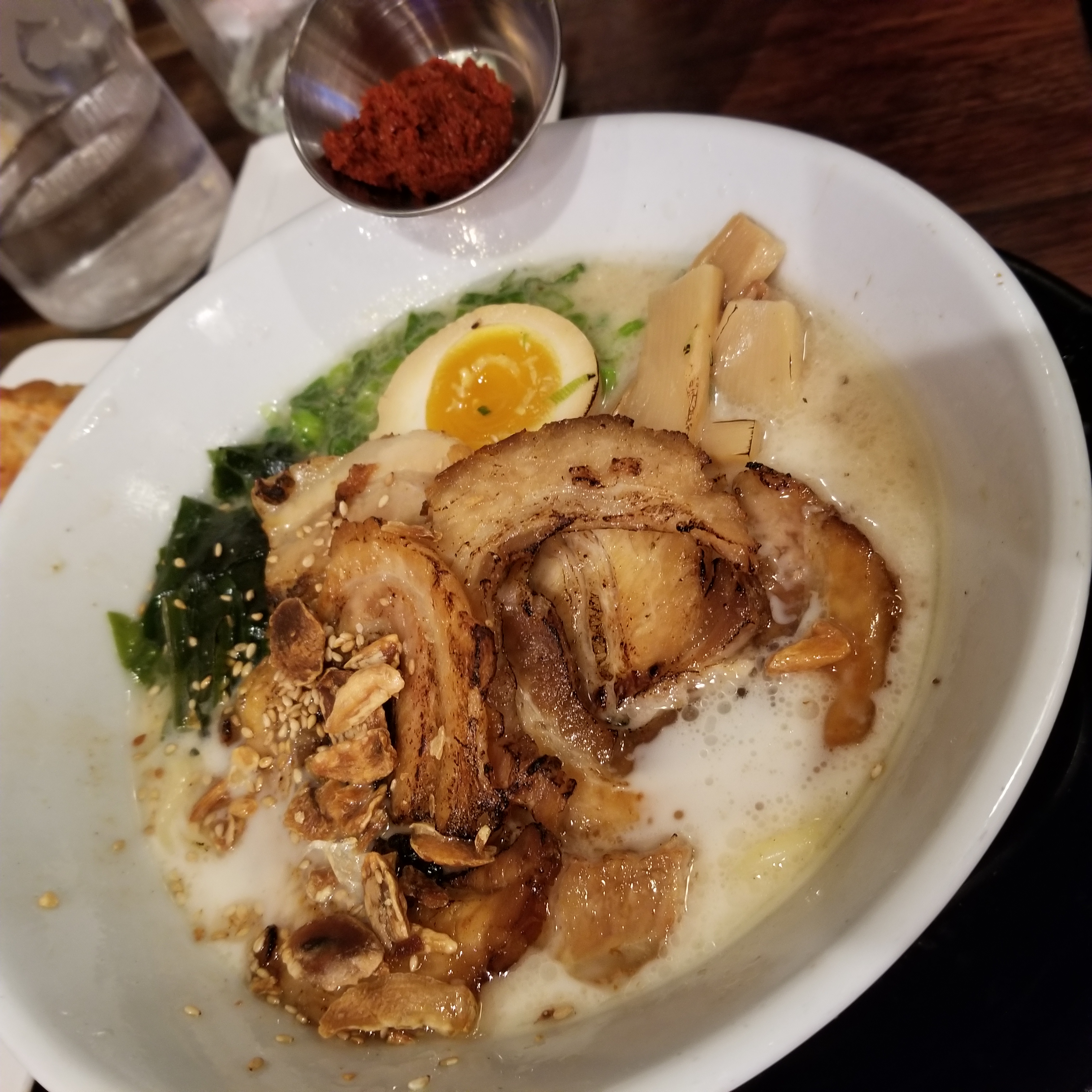 Sesame Tofu Don. Spicy, crunchy, and deeply satisfying. Amazing rice. I wish I knew what brand they use.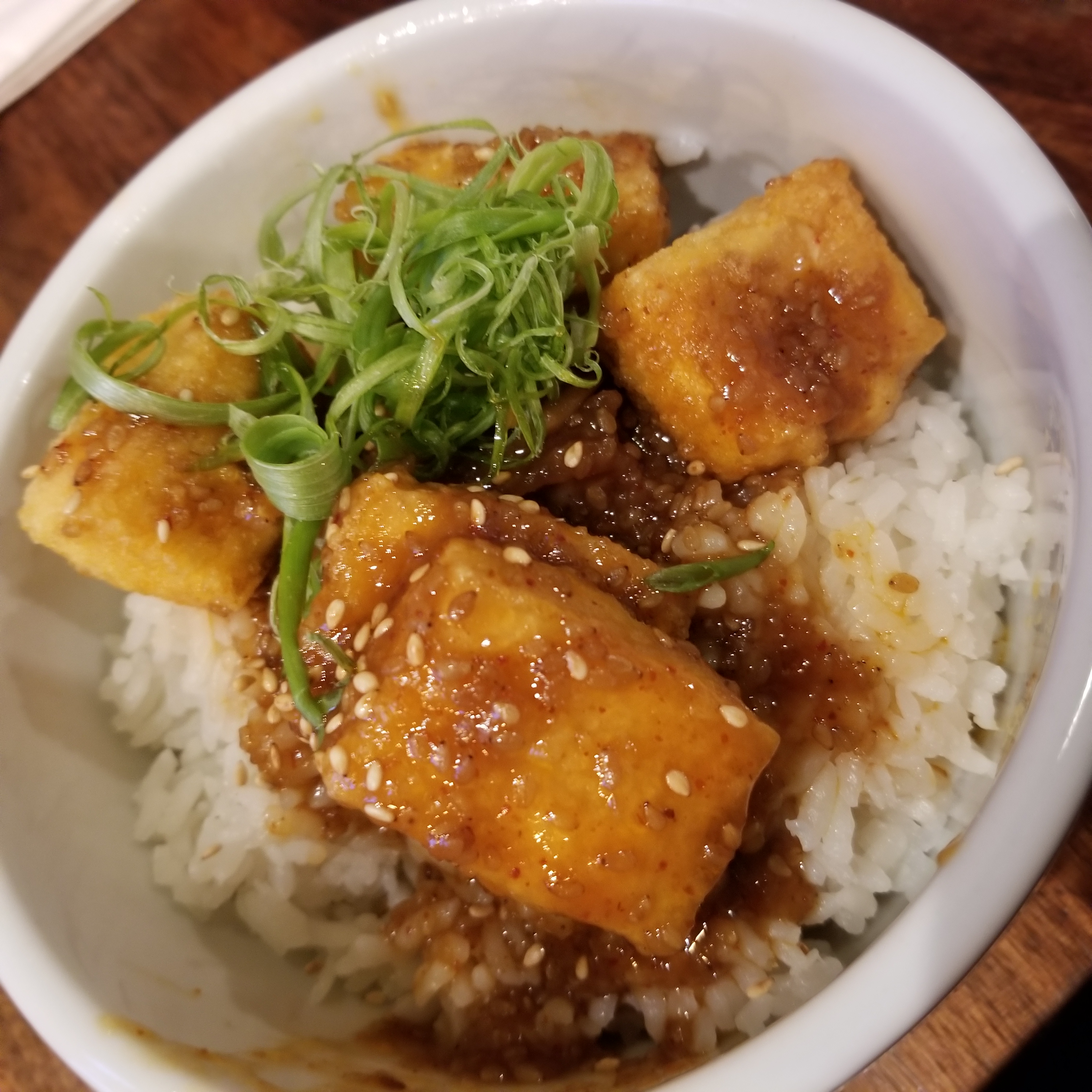 Mizu Gyoza Soup. Gotta love them soft boiled eggs tho.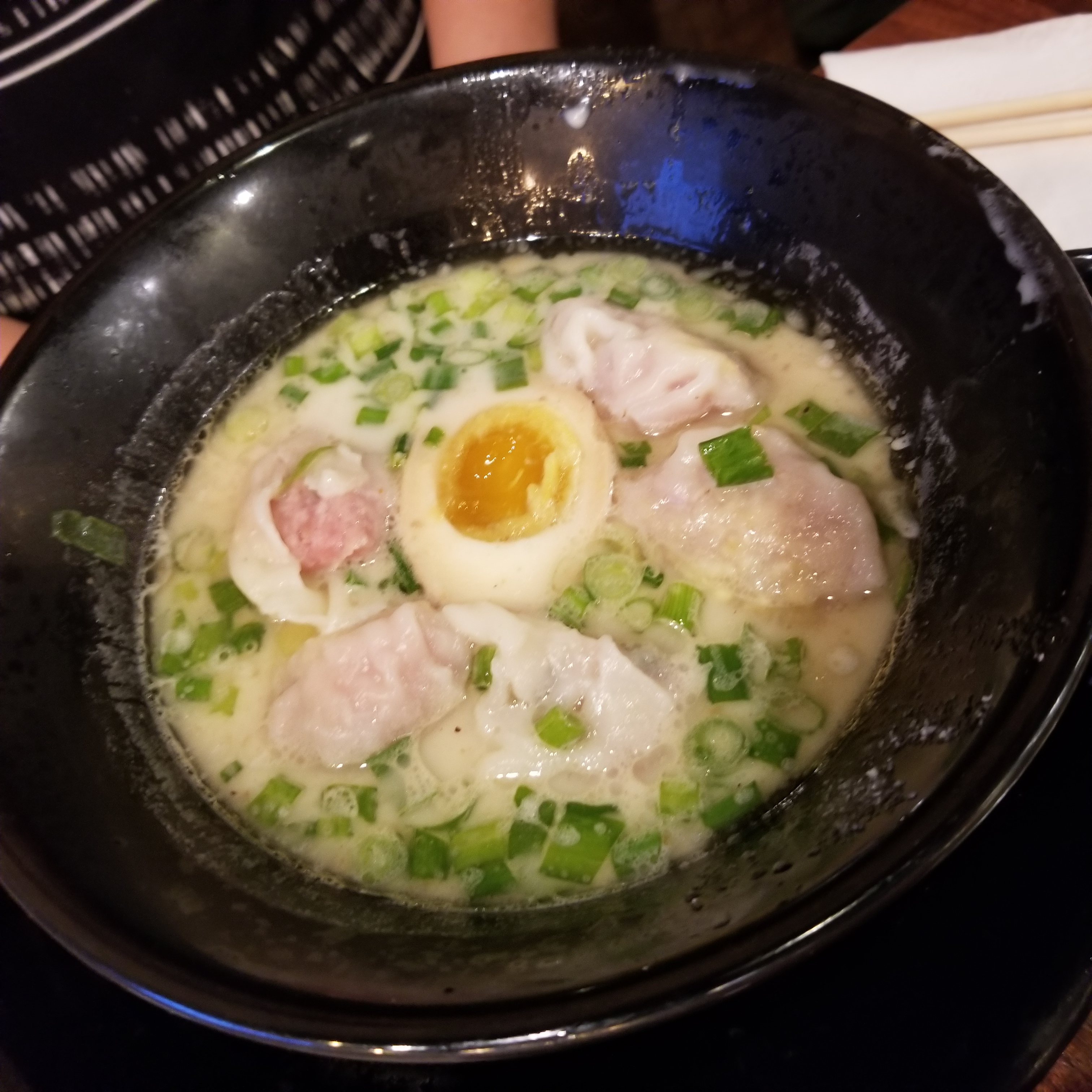 Oxtail Ramen. A humongous portion. The oxtail comes in it own bowl. We thought this was two meals! The oxtail was meltingly tender.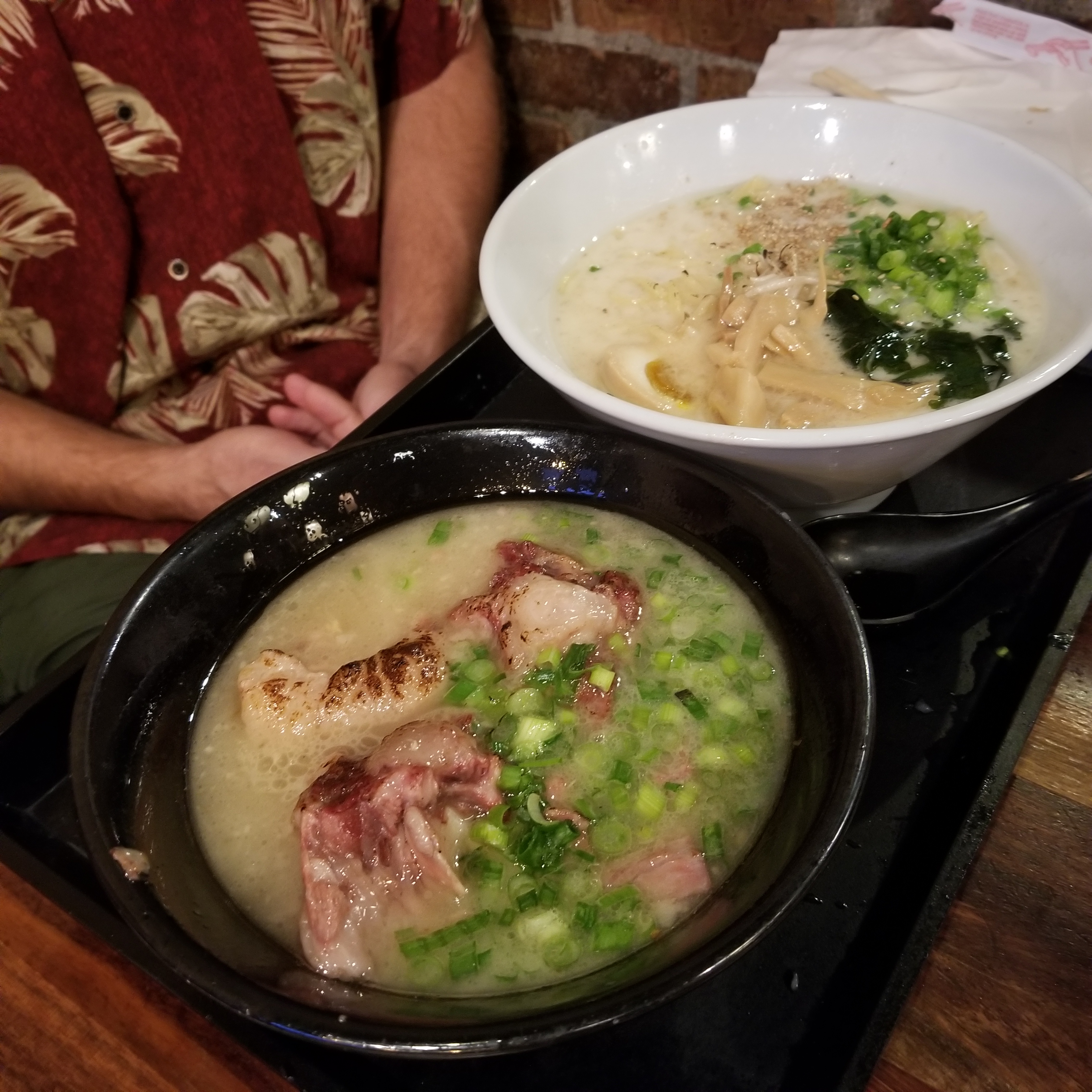 Stuffed Jalapeño Tempura, Poke Roll, Crispy Gyoza. The Jalapeño was a touch too al dente but otherwise the cream cheese and pepper flavors were well balanced with the Bonito flakes lending their smoky umami flavor, almost a bacon like flavor. Poke Roll was a good tuna roll, very fresh fish. Crispy Gyoza were huge with delicious filling, a light entree in and of themselves.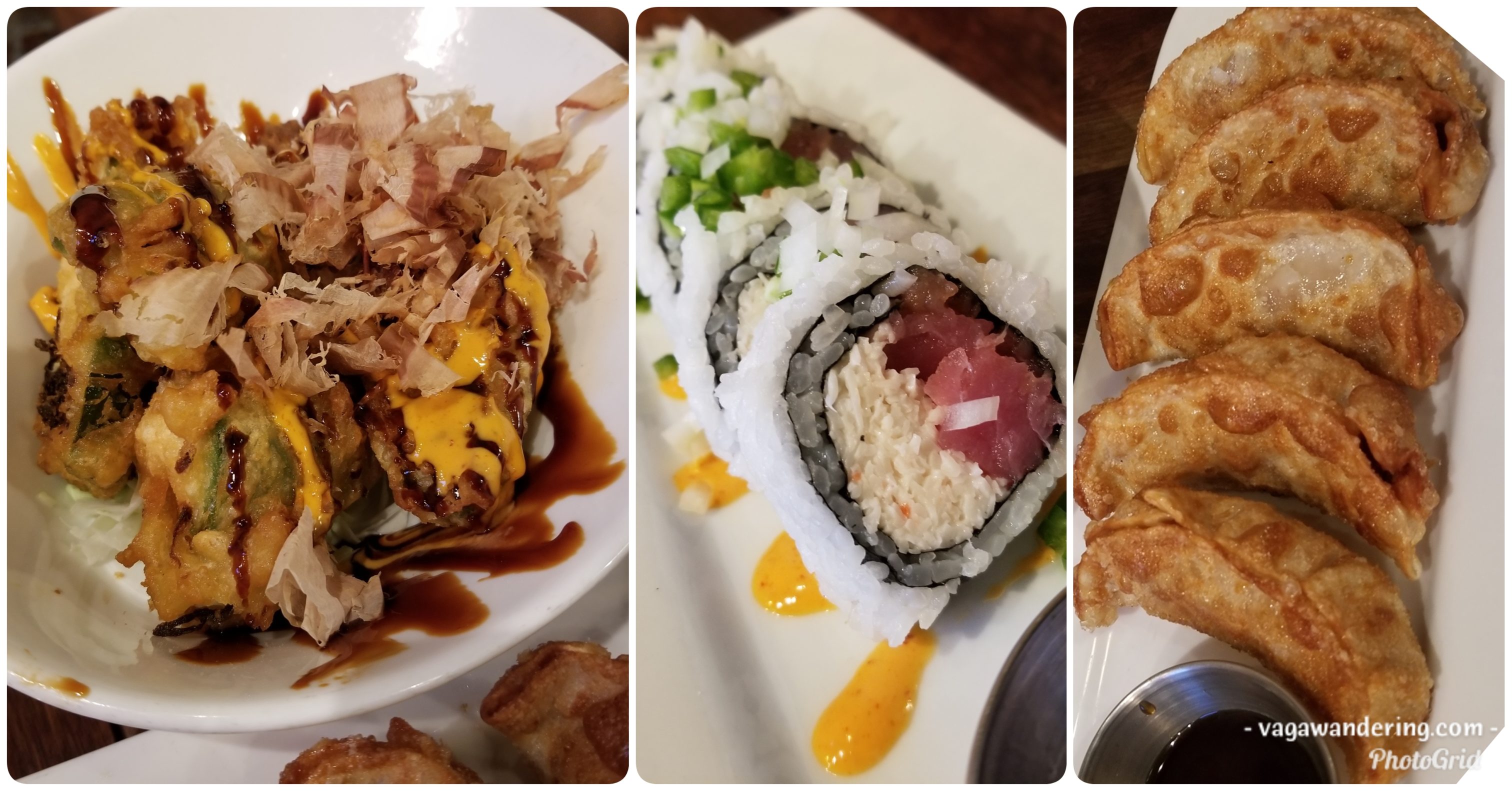 Do come if you want to know what the premium ramen craze is all about. Bring friends so you can explore the menu.
Don't come if you don't have time to wait. We waited almost an hour at 530. And keep an eye on the waiting list, someone crossed off our names "by accident"!