The simple joys of CPK (Carmel Mountain Ranch)
CPK has survived, but how? Nice varied menu, kid friendly, unique pizza flavors, high quality fresh pizza crust, and booze for Mom and Dad. Ms S and I had mommy-daughter dates here (at the counter) for years. There was no wait, she could have her noodles, I could have a glass of wine, we could watch the guys make pizza. We really enjoyed it.
Tonight I had the Thai Chicken pizza. This one will never go out of style.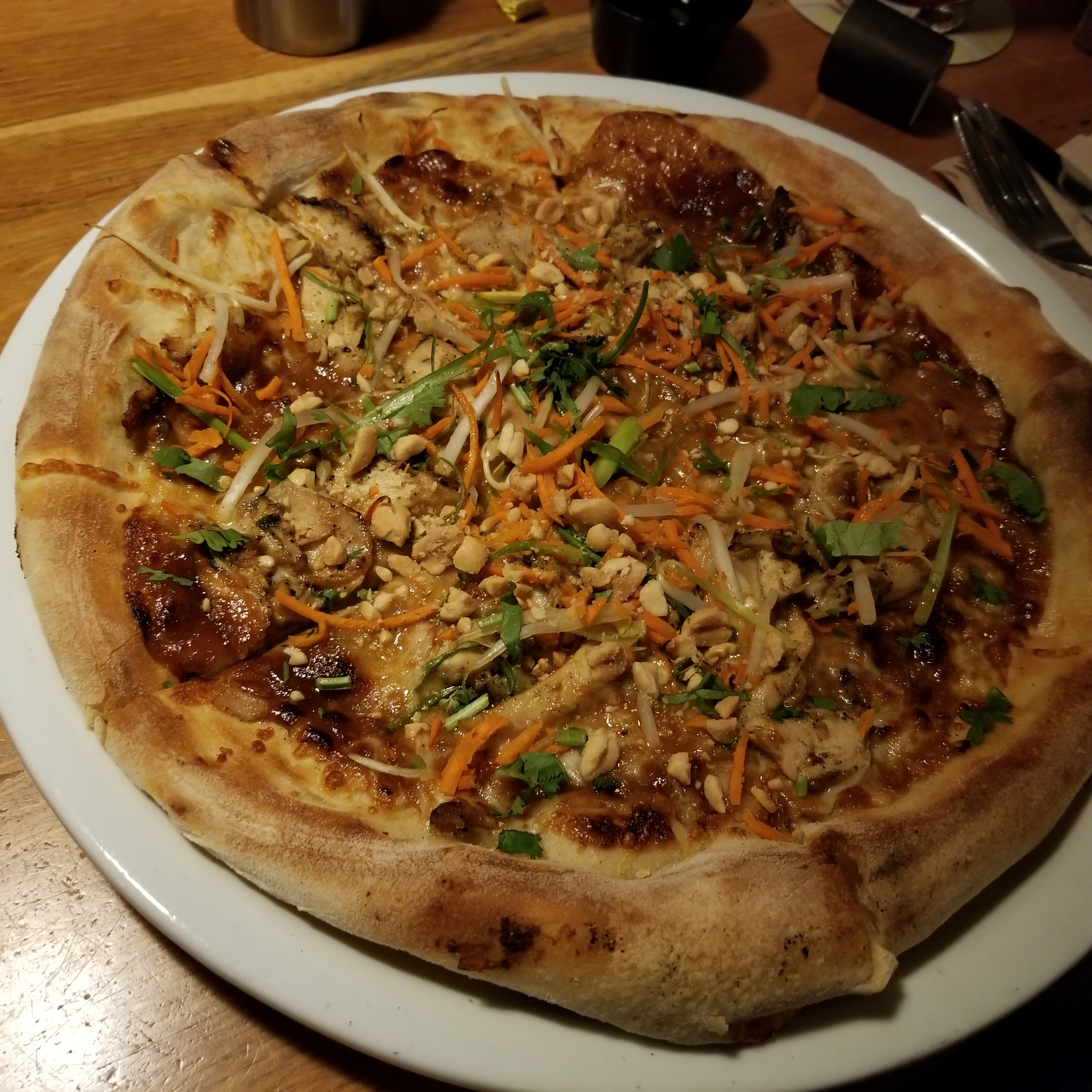 Mr A had the thin crust Sicilian, nice and spicy.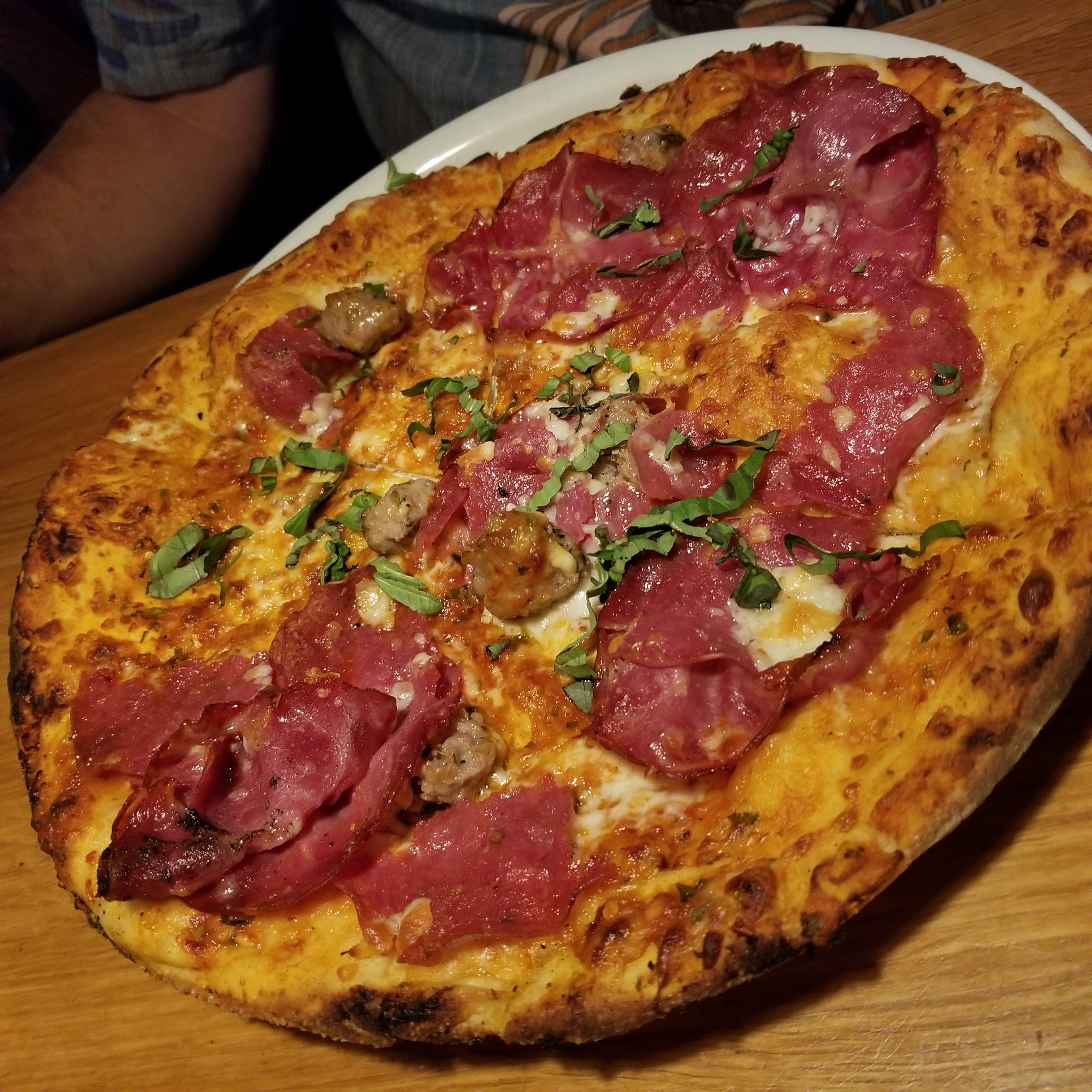 Ms S tried the lemon garlic chicken and loved it.