Molinari Delicatessen (North Beach, San Francisco, CA)
I'm starting to realize that one of these San Francisco trips is going to need to be centered around the incredible eating in North Beach.
On our walk back from Original Joe's, we ran across Molinari's, kinda by accident. Only one of the most famous delis in SF! Inside was a literal cornucopia of Italian foods, staffed by friendly old Italian curmudgeons: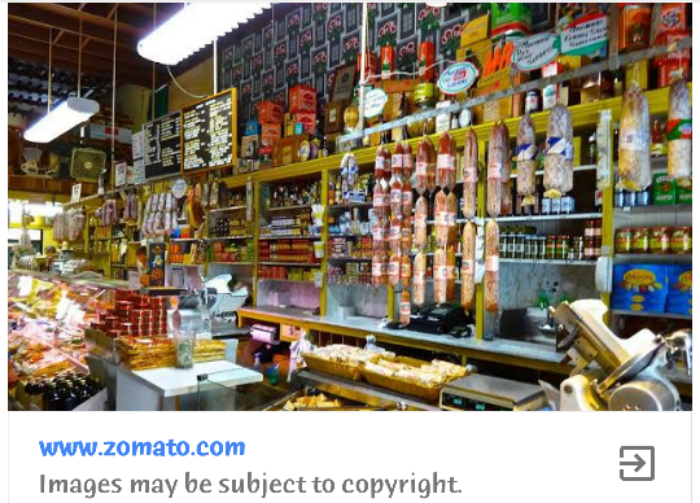 What caught my eye first were the Italian dried pastas, the Italian olive oils, the homemade almond nougat (covered in chocolate),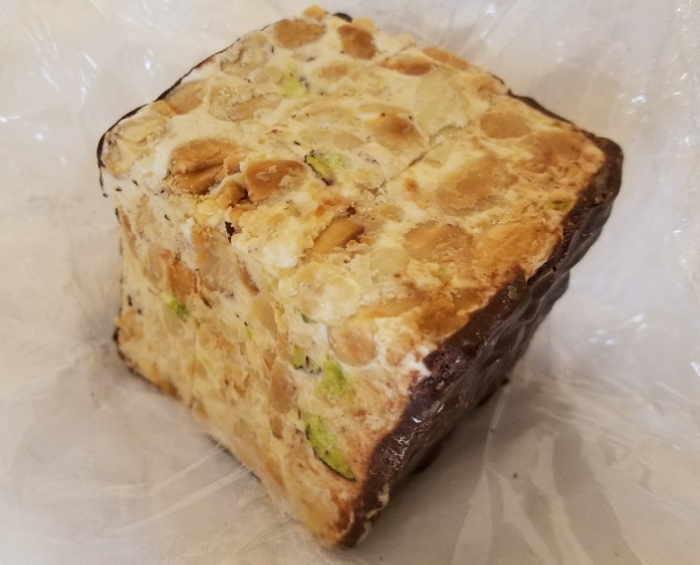 And the homemade ravioli (which we were unable to take advantage of – cry).
The nougat was incredible. More nut than nougat, with very fresh nuts, with a few pistachios to boot. That Rubik's cube sized chunk was $9.50.
So much more to explore in that place, as is obvious from the picture…