Mirin (Escondido, CA)
If there was ever a local restaurant that deserves an episode of Diners, Driveins, and Dives it's this one.
Spicy tuna tacos on a crunchy wonton tostada. Lots of tuna – this could be an entree. Spicy and flavorful.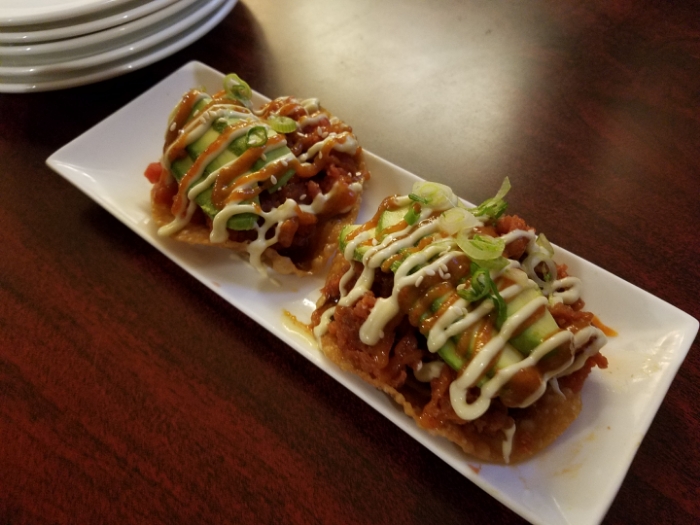 Beef tacos. Marinated thin sliced beef, lettuce, guacamole, corn tortillas. Delicious. Kudos to the chef, it's easy to bite thru the beef. Sort of like Bulgogi tacos.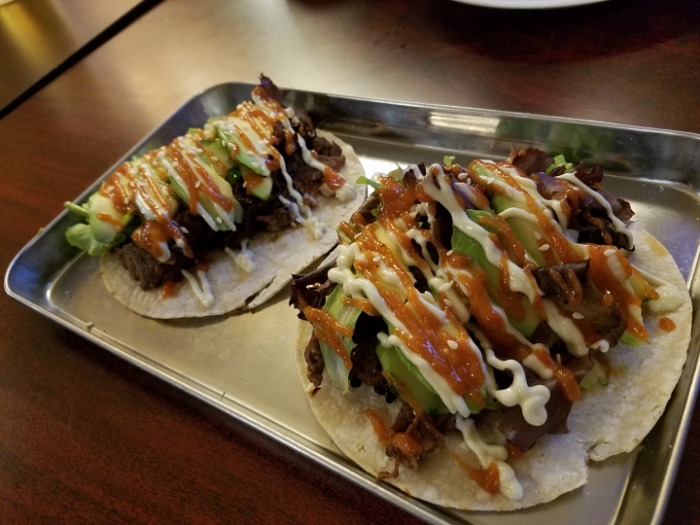 Beef stew. The house specialty, this is tender chunks of stew beef in a broth similar to pho. Comes with egg noodle or udon noodle. Really tasty – never had anything like it!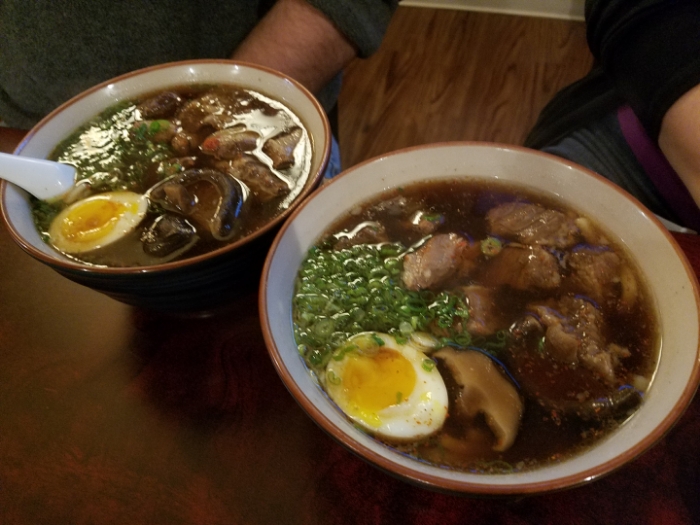 Fried Rice with pork. Normally comes with corn but the staff knows not to being it with corn for Ms M, so I got the same treatment! Still very very good. Had to fight off Ms S for this dish. We are going to have to come back for this one.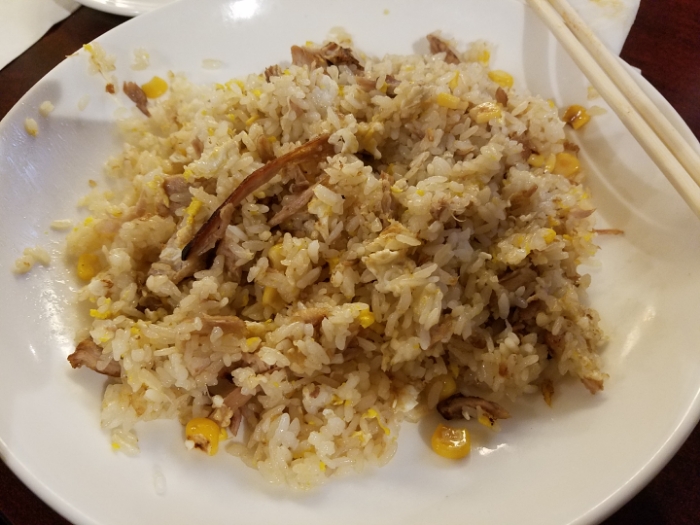 Go if:
– you are in the North County and want some down home Japanese home cooking with a creative twist
– you need to stop by Vallarta afterwards for an extensive selection of Mexican foods – marinated meats, homemade flan and salsas, huge tortilla machine, cheap produce.
Don't go if:
– at rush hour, could be packed!
– I have no idea why someone wouldn't want to go here!