Jalapenos (Carmel Mtn Ranch)
I hope you can tell from this photo just how fresh and delicious the rolled tacos are at Jalapeno's. Look at the grated cheese, how fresh and springy and bouncy and moist it is. The shredded lettuce is Super Fresh too. This is why Jalapeno's is so delicious. They deal in huge quantities of food yet everything tastes like it was made just then.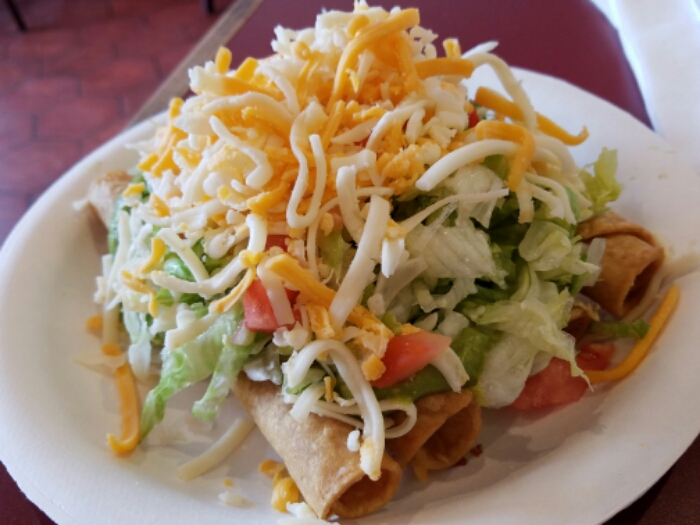 Tried the fish tacos today for the first time and they were also very good. I almost always get the carne asada plate or the Al Pastor plate and they are so good I never want to Branch out. Glad that I did.