Grater Grilled Cheese (Del Mar)
Cheese and sourdough bread… One of life's great combinations.
Adding a hamburger patty seems totally extraneous to me, but Mr A cannot turn down a burger.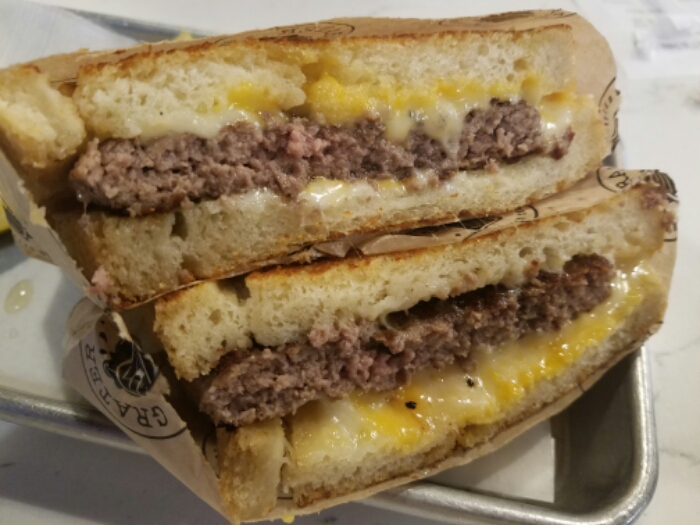 I got the classic with the garlic aioli. They don't overbutter the bread which makes a real difference in keeping this from being a solid grease bomb. Still the bread is nice and toasted which provides good crunch to go along with cheese. I thought this was an excellent grilled cheese sandwich and I would have it again – – just not the day after. Arteries, you're welcome.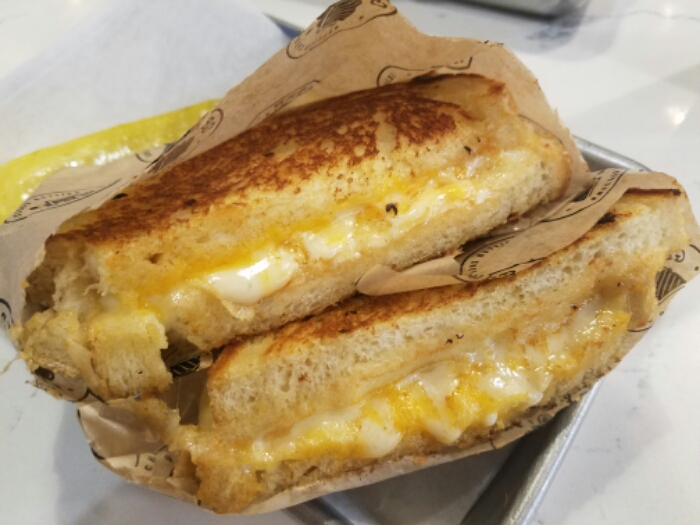 Cute cheese grater diffusers on the light bulbs.