Shanghai Dumpling House (San Gabriel)
When you say Chinese, we say Valley Boulevard!
This place is a new "old favorite" that we tried several years ago for breakfast (!) while staying at the Hilton next door. A tiny, unassuming eatery in the back corner of one of the endless string of mini-malls on Valley Blvd.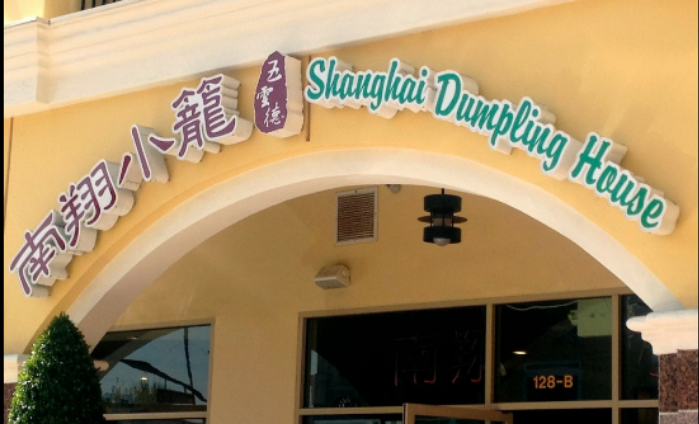 Mr A has been raving about the Spicy Beef Noodle soup ever since and it was just as good tonight. Check out the meaty slices of ribeye and the huge pile of chilis.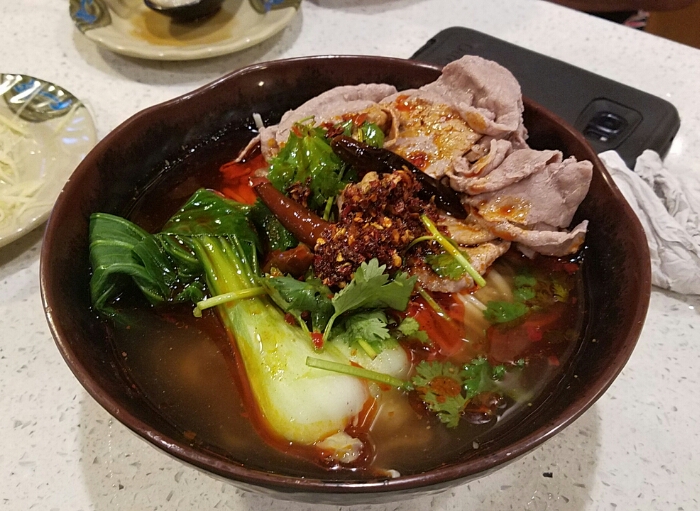 The rest of us enjoyed the Beef Rolls, fried rice with shrimp, chicken Chow Mein, and scallion pancakes. Oh yeah, Ms S had her usual Wonton soup and white rice. The Beef Rolls were cold (is this normal?) but tasty. Noodles a tad oily. Fried Rice unremarkable but it had some spice I could not identify, cumin or? The scallion pancakes-I never even got one piece.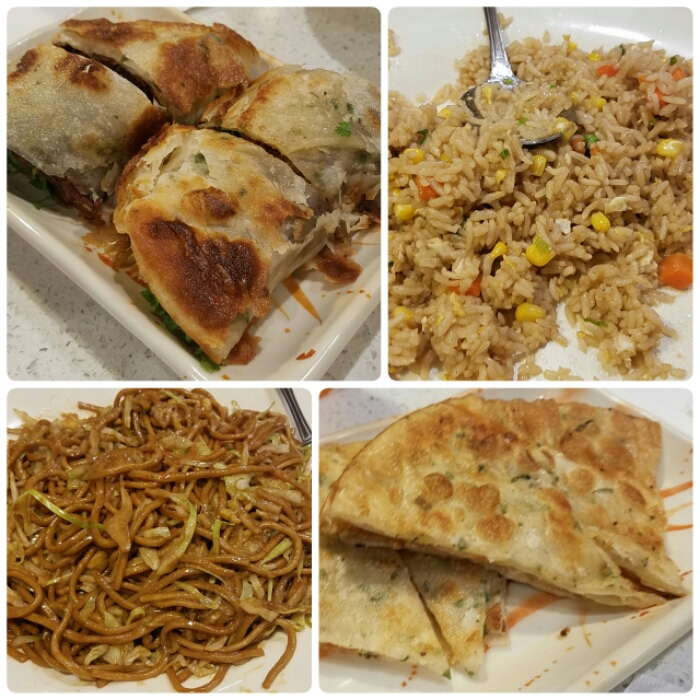 And the regular and spicy Xiao Long Bao, which inexplicably did not get photographed. Maybe we were too busy eating?
Another satisfying meal in the Valley. I think this place is just as good as 101 Noodle Express.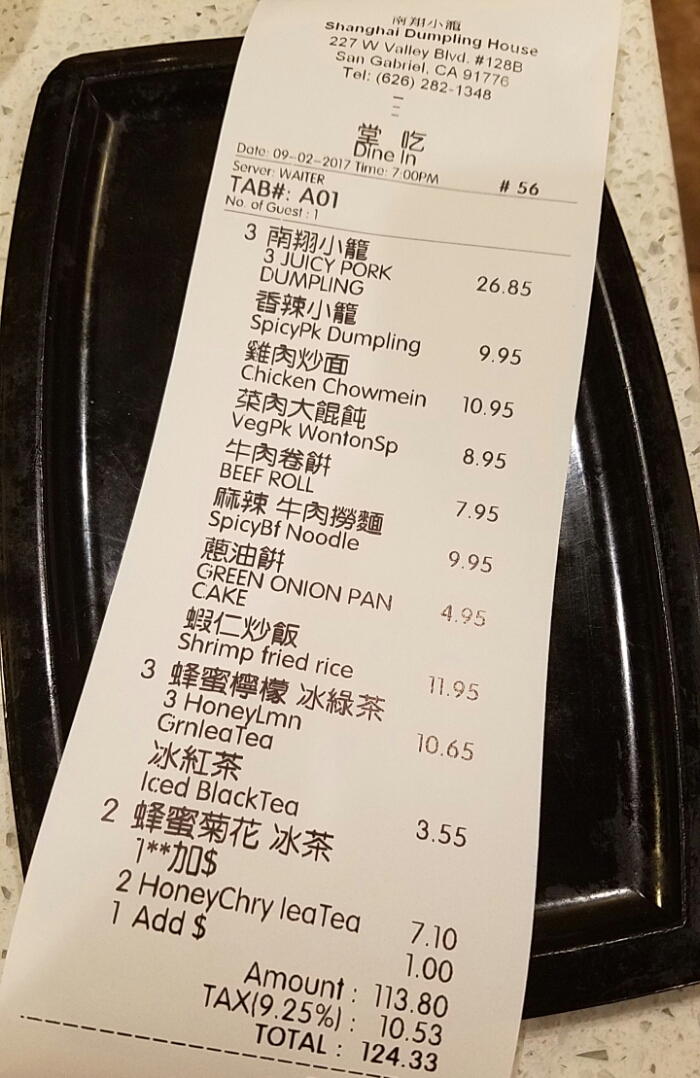 But no dinner is complete without tea. Shanghai Dumpling had the good judgement to locate themselves across the street from a Daiso and a Tea Station.
Tea Station has changed their menus again – so beautiful. Too bad it is so damn LOUD in their store.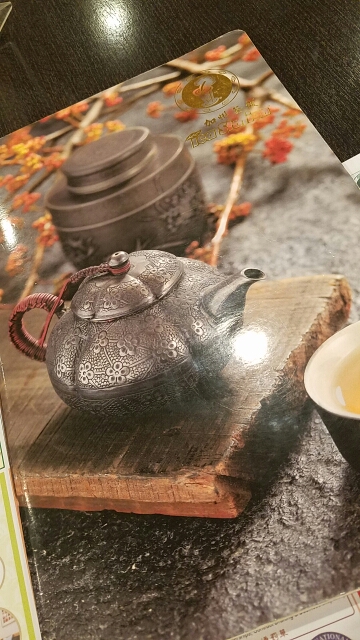 We had another good laugh at the prominent featuring in the menu of Rob Schneider as some kind of Western spokesperson for Tea Station. Jokes on us, for the TV was looping an endless featurette of the Tea Station starring none other than Mr Schneider, including many outtakes of his movie appearances in Grownups, Deuce Bigelow, 50 First Dates, and Big Daddy. Perhaps his comedic genius puts him in the same realm as Jackie Chan. Perhaps.
Shanghai Dumpling House – 南翔小笼(五云德)
227 W Valley Blvd #128B, San Gabriel, CA 91776
(626) 282-1348