Pacific Poke Company (Mira Mesa)
Located In Namaste Plaza, Pacific Poke Co is a great addition to North County. In fact it might be best of the Poke places north of Convoy.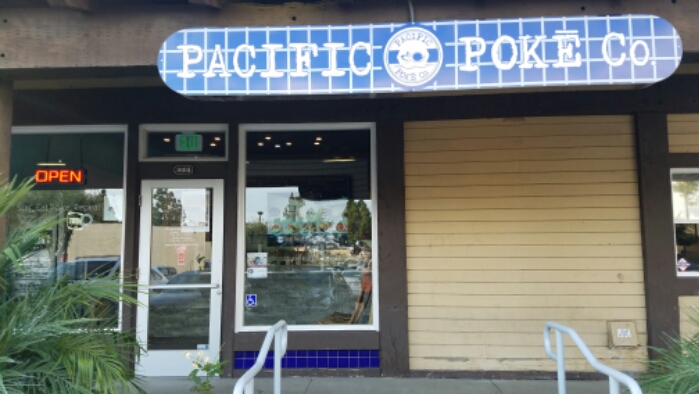 I selected the Shoyu Ahi, House Ahi (with Kukui nut), and Spicy Ahi, with half Magic sauce and half Spicy Mayo. The fish portion was disappointingly small (one tiny scoop of each flavor) but the flavor was very good. And the rice was perfect sushi rice – just a tad sweet and vinegary. I think I enjoyed the sushi rice more than the fish!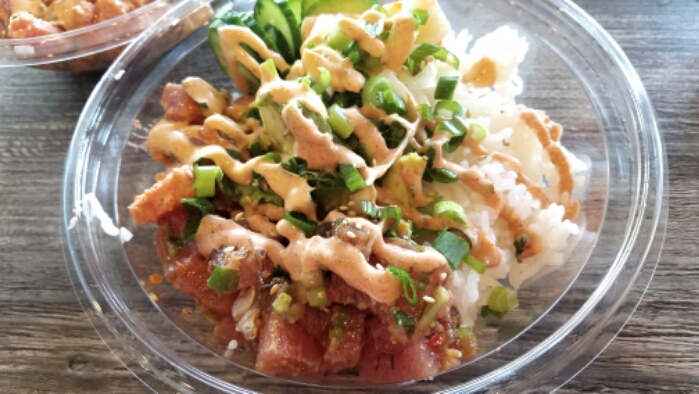 Mr A selected 3 scoops of Spicy Ahi, with chopped white onion, with half Spicy Mayo and half garlic sesame shoyu.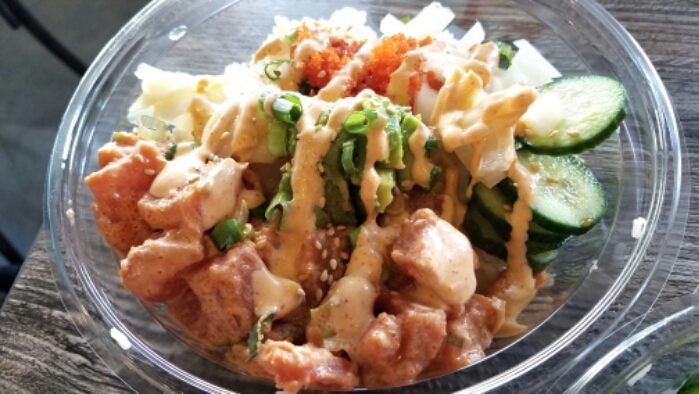 So right now I would say the best Poke places in San Diego are Pacific Poke, Poke one N half, and Homestyle Hawaiian Cafe.