The Office (Officina) (Cabo San Lucas)
Wow-how-how. I thought the two biggest bars in Cabo, the Office, and Mango, might be full of drunken revelers, and little else, but the food at the Office was really quite good. Last night we found the Office had a nice little band playing. Dad was enchanted and wanted to come back, so tonight we did.

What a difference! It was folklorico night so in between all the drunken shenanigans on stage was a nice mariachi band and wonderful dancers.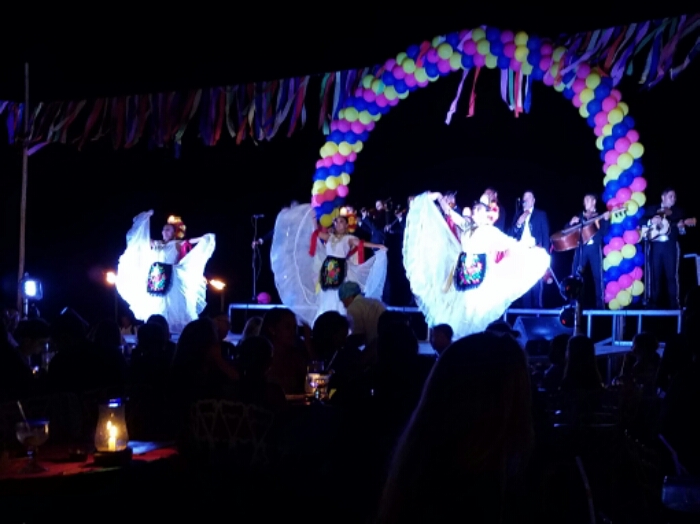 We waited about 10 minutes for a table then we were seated in the sand. They even brought an amuse Bouche, a mini tostada.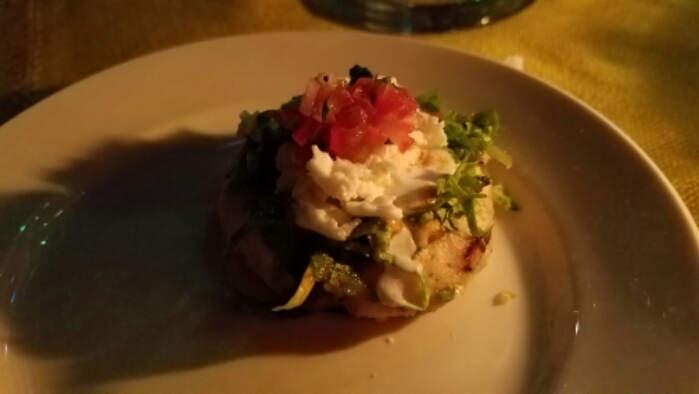 Although they had tableside Caesar salad, we opted for the Ahi instead. A huge portion and fresh. But again with crackers?!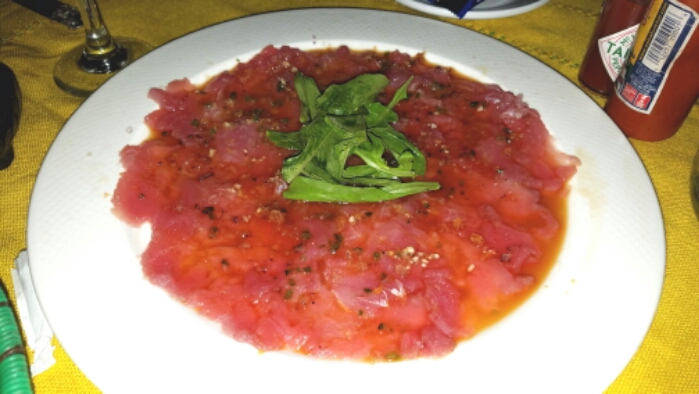 Ms S asked for asada tacos. Always available, but sometimes on the Secret menu.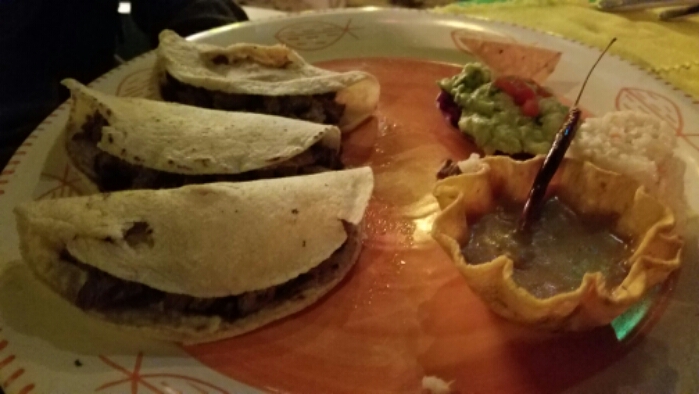 Mr A and I split the chicken, shrimp, and beef fajitas. Pretty good especially with the red and green salsas. "Too many peppers" says Mr A.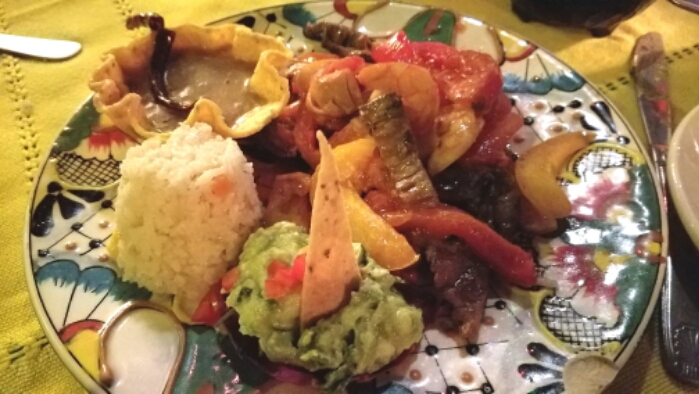 The flan was very good, much better than Tabascos. Nice loose custardy texture. Not enough caramel sauce. Love the crunchy Coconut bits on the plate.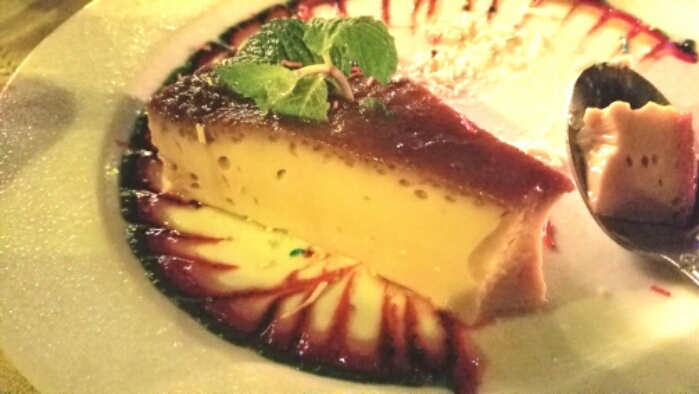 Ms S was enchanted by the dancing. And old enough to recognize drunken shenanigans for what they are. Ah – to be an example to our youth.