Spicy City (Kearney Mesa)
Tonight we had to dine without Mr A who was orchestrating some IT magic for his employer this weekend. Our mission: to sup, and return with leftovers.
We tried the Dan Dan noodles today. At Sichuan places, this is a very peanutty dish, and a bit heavy. I'll never eat an entire bowl of it but it's good.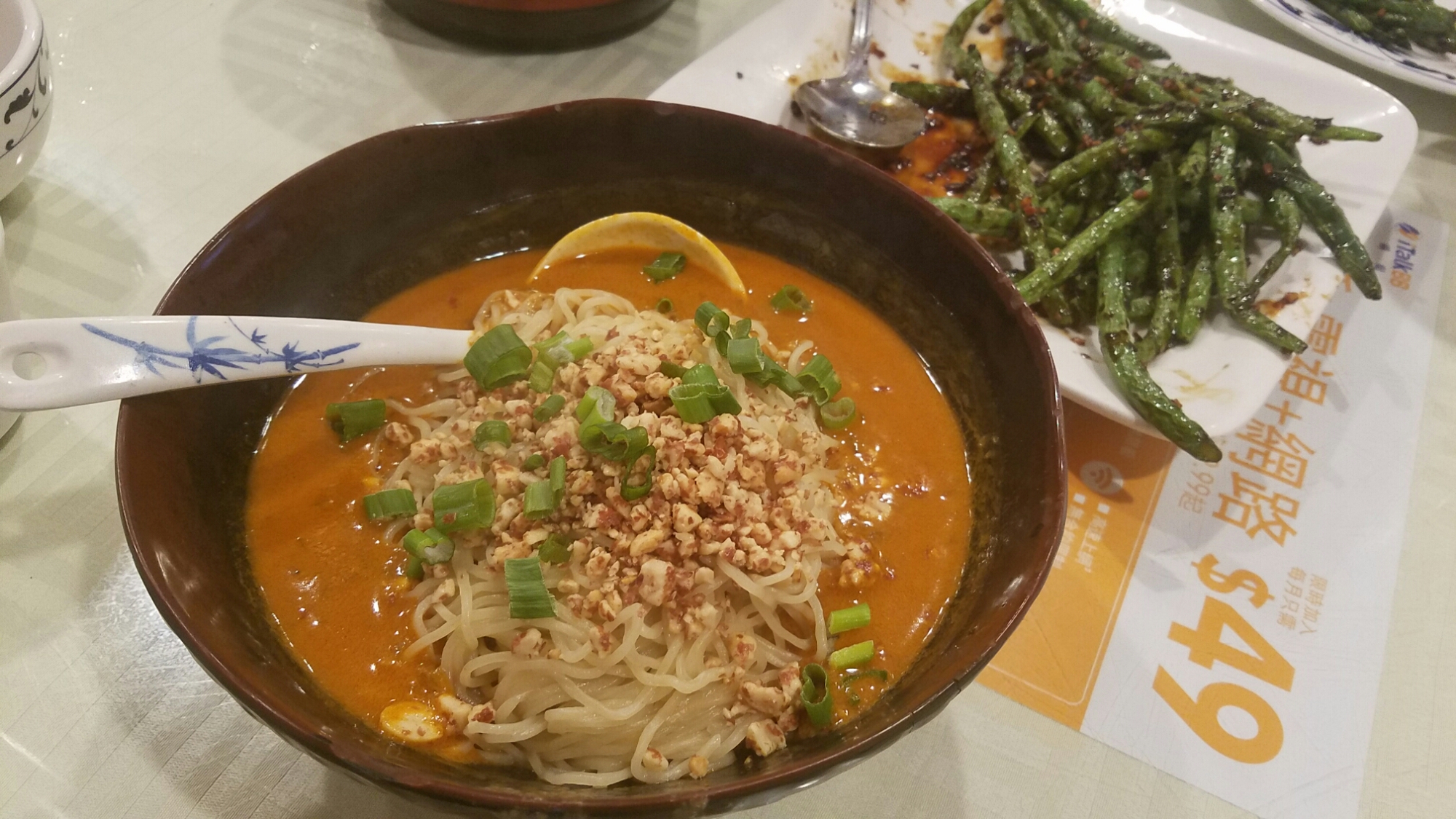 Chicken cubes with chilis. Not shown: the shrimp with chilis.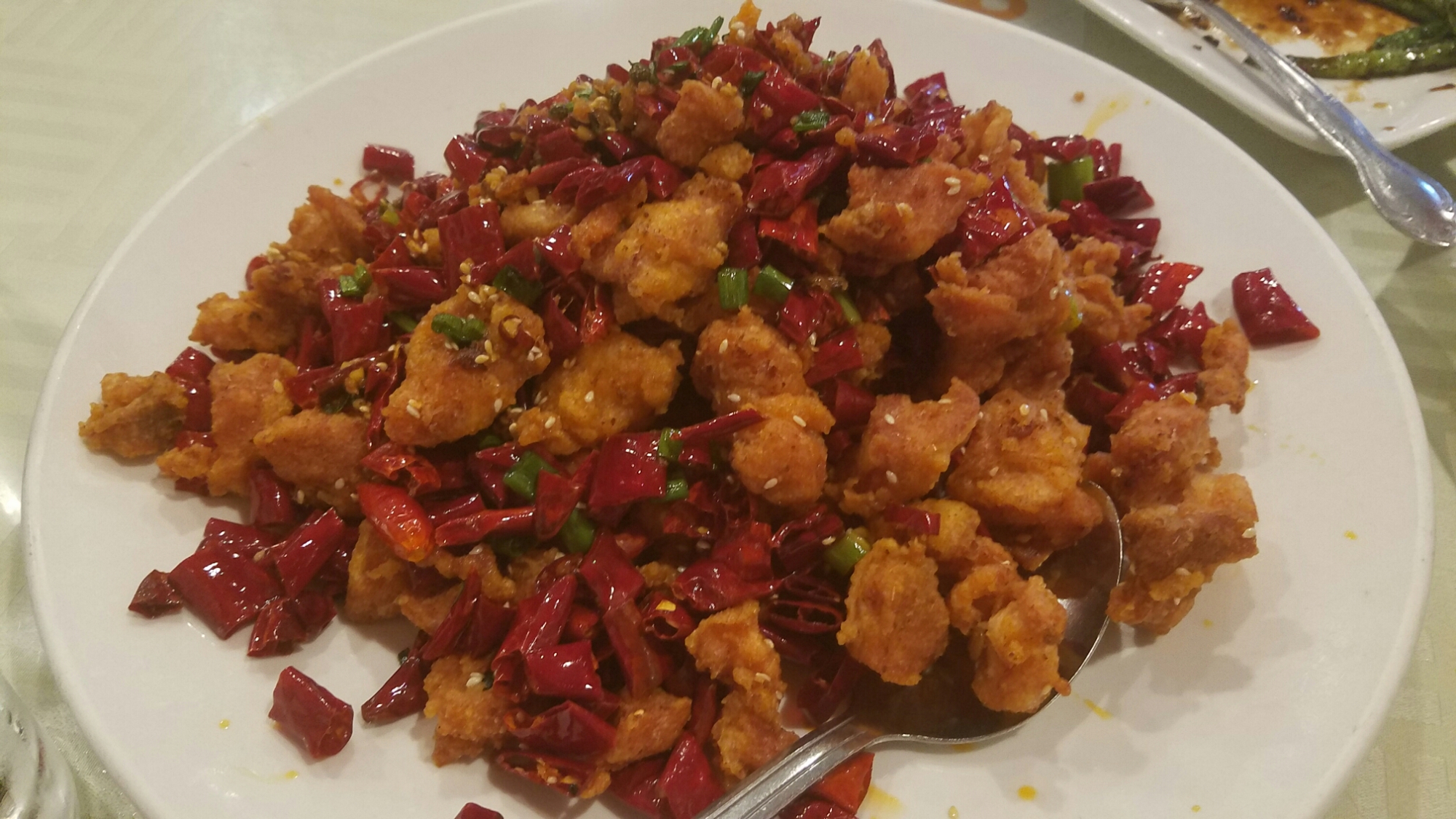 Wonton soup for Ms S.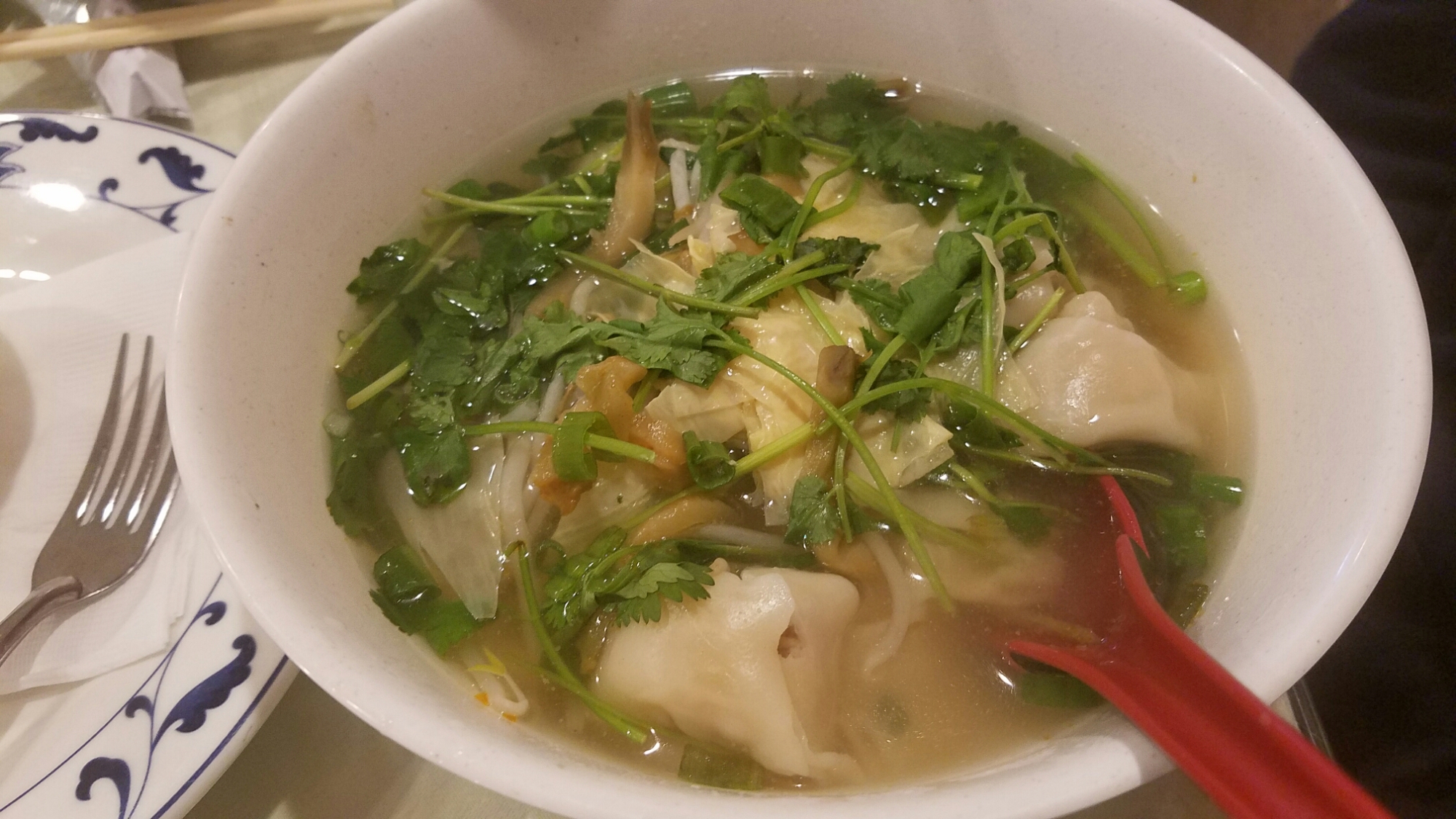 Wonton in chili oil. Unfortunately this was wonton soup with chili oil, not exactly the same. I ladled out the oil from the surface to create my own dish. The wontons must be fresh made – so meaty and delicious.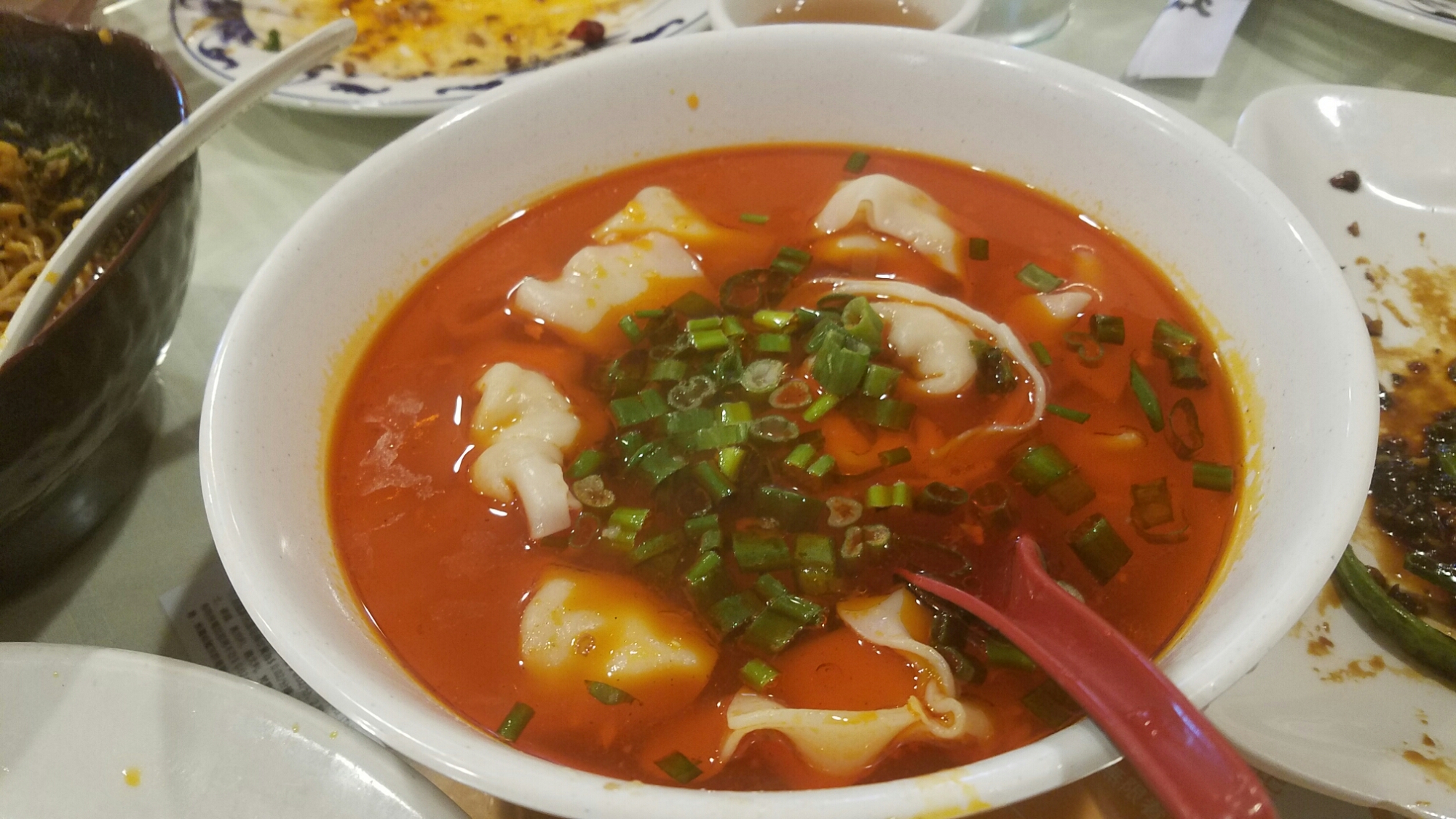 Ms M's favorite, the dry fried green beans. Always perfectly cooked. Maybe they steam the beans first before they wok them.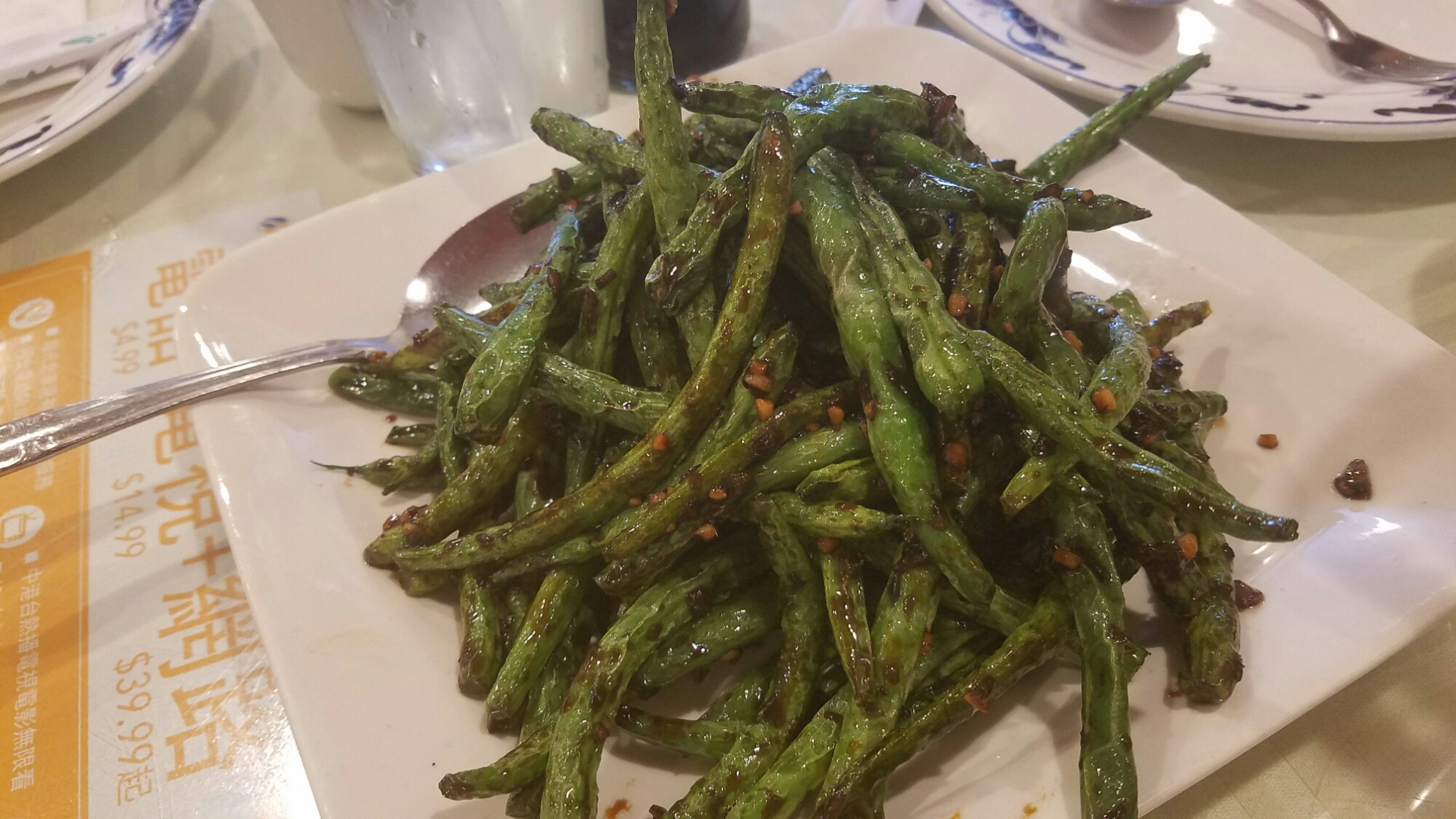 A few tables got the fish dish, an entire 14″ fish with a mountain of chilis and green onions on top. One day!