Surfin' Chicken Grill (San Clemente)
Chicken Tacos
Can you see the corn tortillas? We couldn't! Fresh chicken, cooked yesterday (we saw him pull it out of the bin), tasted homemade (i.e. not enough salt). A lot of food on a plate. Mr A thought it was bland. But it would be good for kids.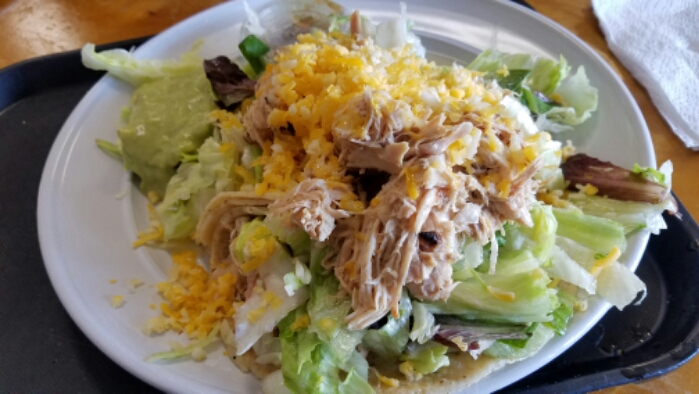 Red Snapper Tacos
Delicious. Lots of fish. Again a huge portion. I would order this again.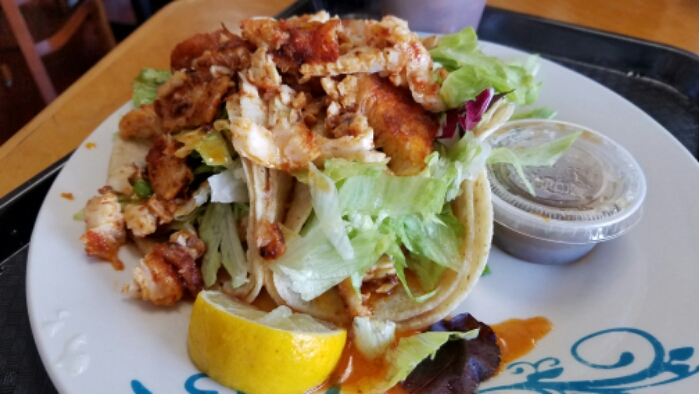 Half Chicken Plate
Ms S's favorite preparation. As I spy the chef ladling garlic butter on the chicken behind her, Ms S asks, "He won't put salsa on it, right?" "No," I answered guiltily. She loved it.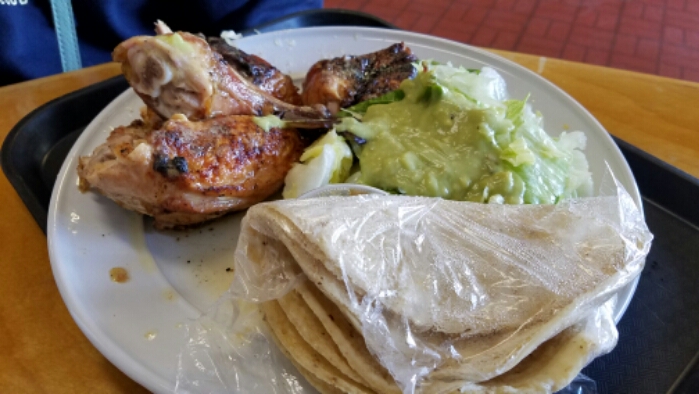 Very homey atmosphere, run by one guy. Yes, Pollo Loco is better. But family run businesses deserve to survive.
Surfin Chicken Grill
71 Via Pico Plaza, San Clemente, CA 92672