Restaurante Templo (Cabo San Lucas)
The internet let us down on this one. Highly praised as the #4 restaurant in the city by TripAdvisor, great reviews on Google and Yelp – but we thought our dinner was almost a total misfire.
The salmon crudite was well made, very fresh salmon, killer sauce. The jicama ahi tacos with a thinly slice jicama "tortilla" were interesting but not an instant classic. The gyoza were filled with lamb with an odd spice profile that none of us liked.
The entrees were so disappointing. The Ramen noodles were fried like saimin but again odd flavors that none of us could eat. The kitchen replaced it with the Beef short ribs that were quite good.
The karaage chicken looked great but the cilantro chutney was almost Indian. The mango salsa was too sour to go with chicken (too much lime juice?). The chicken was well fried but again the sauce/salsa was not delicious but we ate this one anyway.
The shrimp dish was spectacular looking. Mr A didn't relish deshelling the shrimp… But the flavor was actually very good.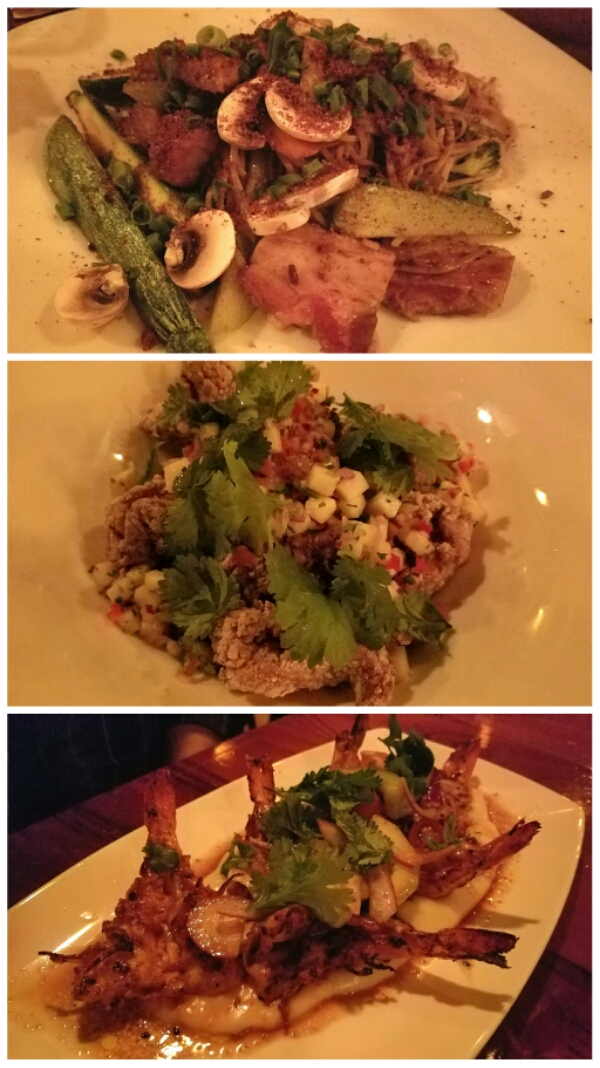 Sadly, very uneven and not really worth the $100 bill. We swore it would be tacos from here on out, and came home and grabbed an ice cream cone.