Sab E Lee (Rancho Penasquitos, CA)
Ms T is the biggest fan ever of Thai food, so we were quite overdue for a first visit to Sab E Lee in Rancho Penasquitos. Let's just jump to the comparison – the obvious comparision between Pailin Thai and Sab E Lee.
Better at Spices Thai (now Pailin Thai):
Larb Kai.  This was missing something, maybe the galangal or lemongrass, and it didn't seem to have much ground rice in it.  Pailin Thai's is more authentic.
Better at Sab E Lee:
Penang Curry.  Sab E Lee's is more traditionally flavored and was excellent.  Pailin Thai's Penang curry isn't traditional, but I do love it so.
Better elsewhere
Basil Chicken – nothing in San Diego can compare to the basil chicken we had in Cambodia.
Wonton Soup – better at any Kearny Mesa Chinese restaurant.
Fried Rice – this is the kind of insipid fried rice that gives asian restaurants a bad name.  Scrambled egg and a few peas do not a Fried Rice make.
I would definitely eat at Sab E Lee again but I have to give the edge to Pailin Thai, whose food has stronger, more authentic flavor.  Sab E Lee exists because they are located in the heart of the burbs and seem to get strong dinner traffic.  Pailin has a very strong lunchtime following as they are very near the Rancho Bernardo business parks.
Larb Kai with chicken, spicy 2 (but tasted like a spicy 6)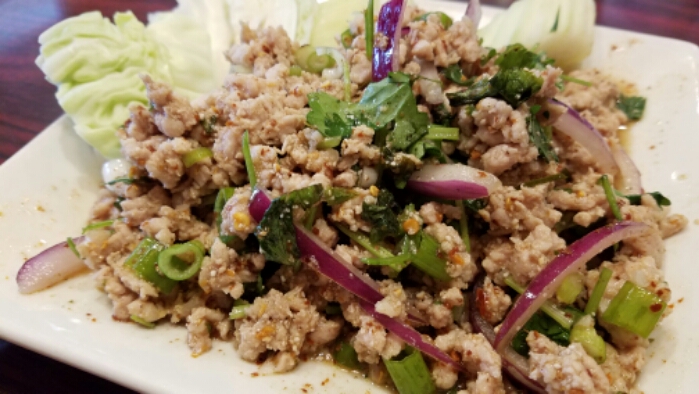 Penang Curry with chicken, spicy 4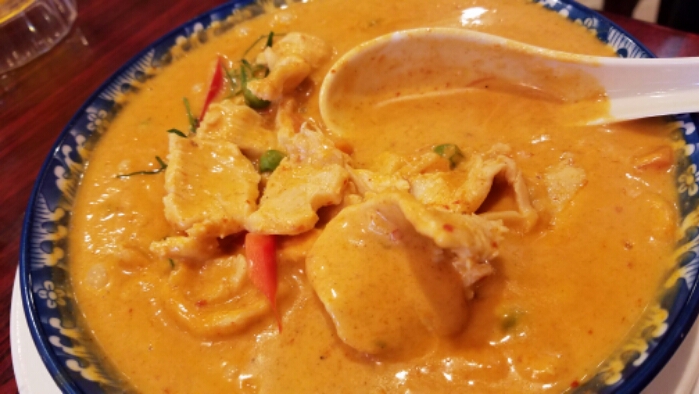 Wonton Soup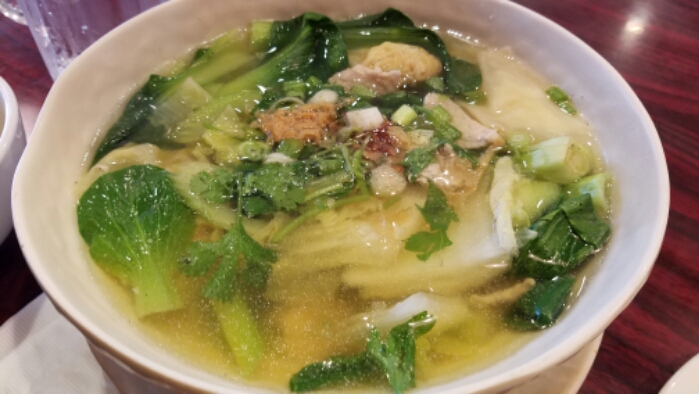 Basil Chicken, spicy 6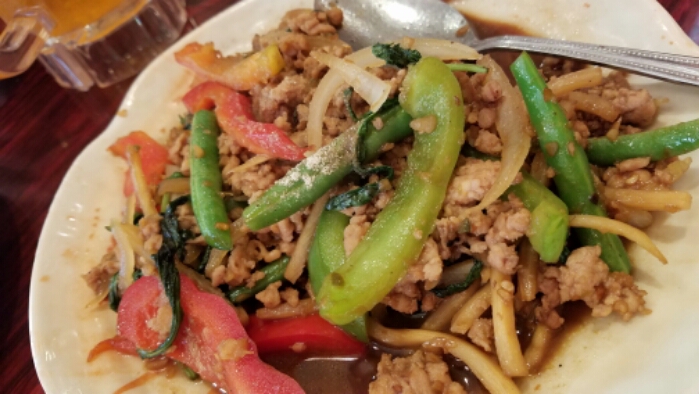 Fried Rice with Chicken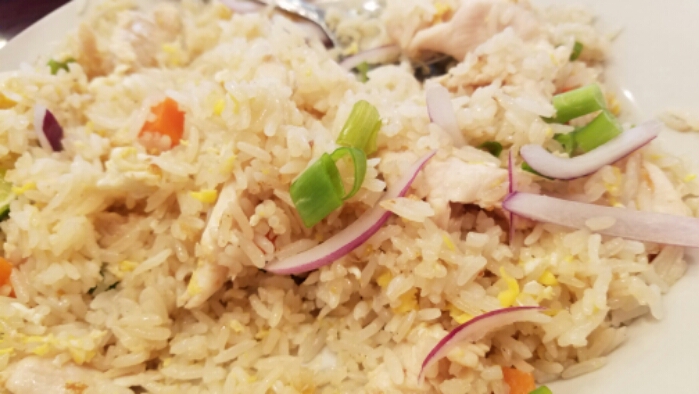 Sab E Lee
https://goo.gl/maps/ZEfwAUngzeS2
Rancho Penasquitos Towne Center, 13223 Black Mountain Rd, San Diego, CA 92129