Julian Cafe (Julian, CA)
Dropping the girls off at YMCA camp today and stopped in for lunch. Julian was really packed today due to 4th of July crowds – and very hot. The Julian Cafe is packed with little oak tables in a quaint atmosphere, and the service was very good – fast and they kept our drinks filled up. We tried the following:
The BLT was sloppily made, with an entire end of romaine lettuce under the bread and two long slices of bacon with the ends sticking way out on either side. Not what I would call mouth ready, even tho the sandwich photographed well. The Cole slaw had too much mayo.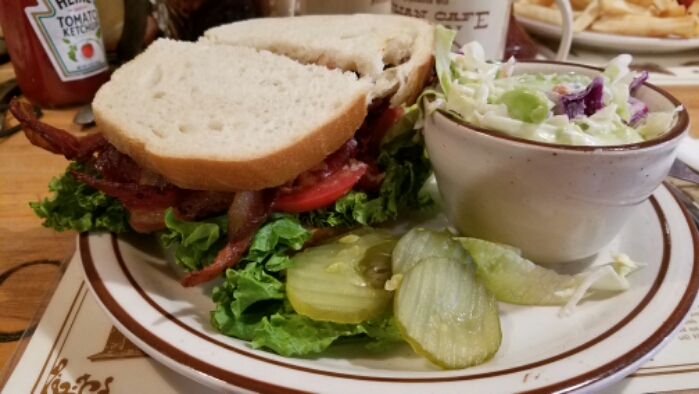 Mr A had the French Dip. Ordinary. As in boring ordinary. Meat was bland as there nothing to moisten it except for the au jus. Fries were OK.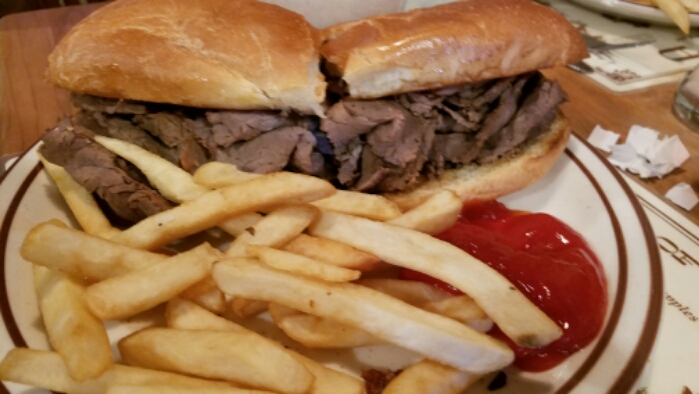 Ms S had the plain burger. The shiny brioche bun looked nice and the Patty looked chargrilled.
The pie crust on the Apple Crumb was extremely thin. Not quite the same flaky goodness as Mom's or Julian Pie Company. Next time we'd pass but we were under a time crunch.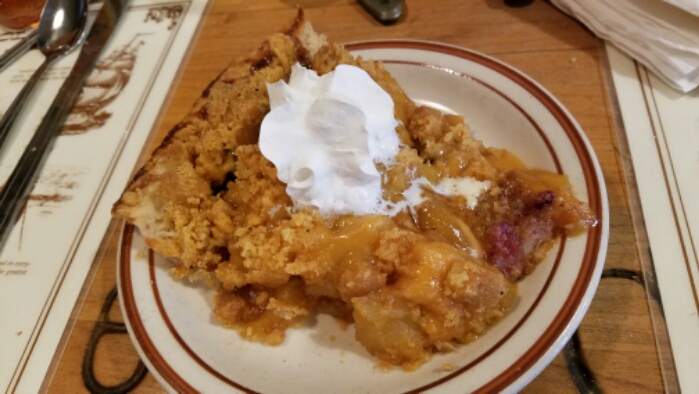 In conclusion, decent enough and would return with expectations properly set. Still one of the better Yelped places in Julian and I would still go here over Miner's Diner unless we were primarily looking for ice cream.