Preview: Uncle's Shave Ice, Makai Sushi, Savage Shrimp, and more…
Shave Ice is a must every day and it's so much lighter than ice cream. A great place to get it is at Uncle's Shave Ice. This appears to be a Japanese version of Hawaiian shave ice, as their syrups are Japanese, as are their traditional ice scraping machines. Mr A was aghast to see that Brennecke's makes their shave ice somehow from – gasp – crushing ice cubes. And the Japanese syrups taste wonderfully pure without the cheap chemical overtones of imitation fruit flavors and artificial colors.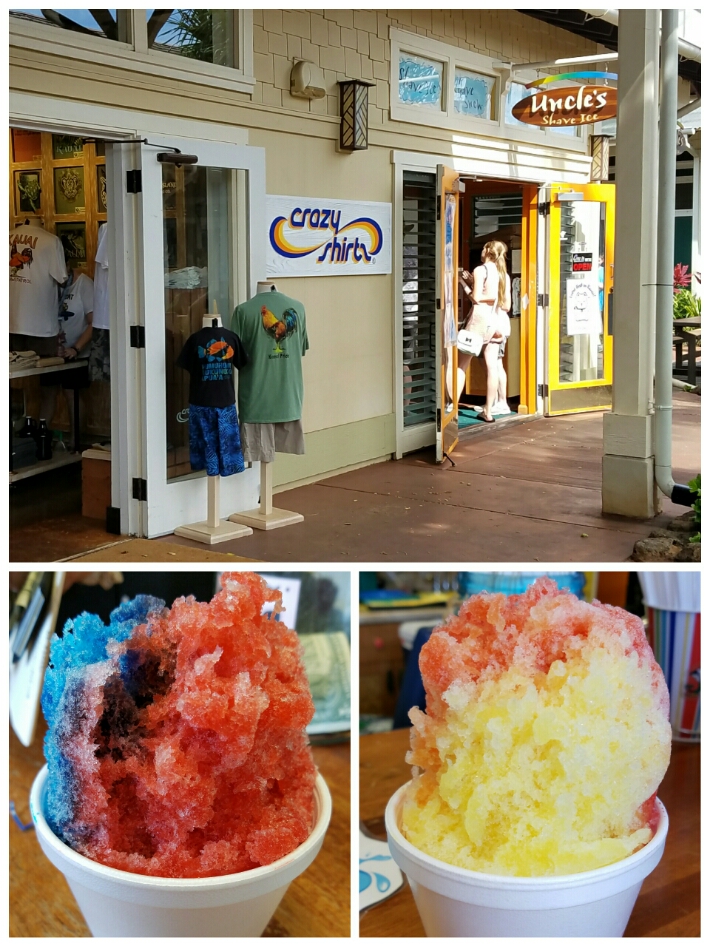 The only thing that Uncle's Shave Ice is missing is Boba and milk tea, and I'm mixing food cultures to ask a Japanese place to serve Taiwanese tea. However they do have honey toast, which has come to my attention only recently. It's a thick slice of Japanese milk bread, toasted, buttered, with honey. Take a look at Uncle's honey toast. Have you ever seen TWO layer honey toast? Have you ever seen honey toast with whipped cream? And with ice cream? The mind boggles. This could even be a fantastic breakfast item.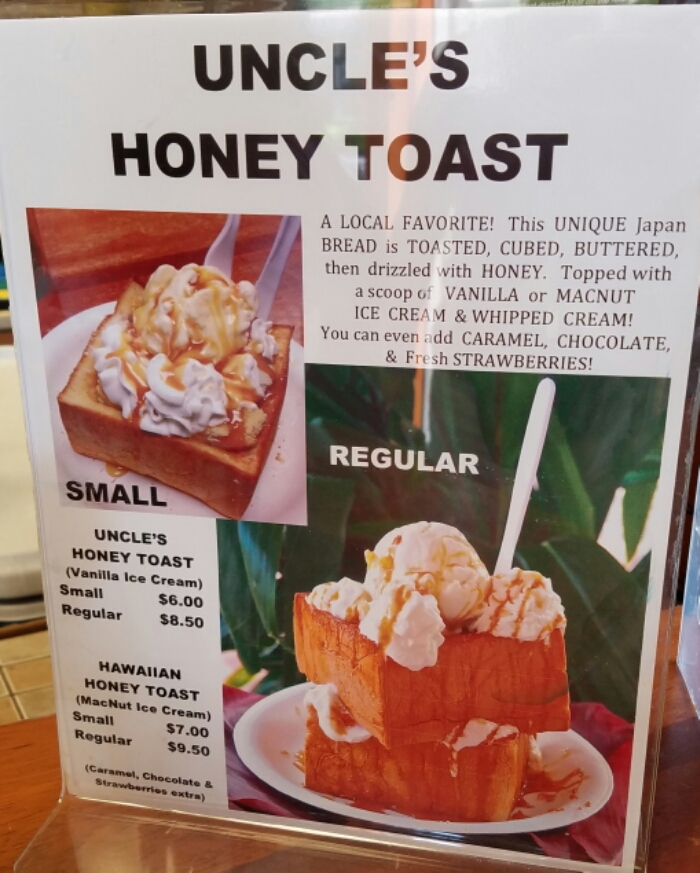 Just around the corner from Uncle's at Kukui'ula is Savage Shrimp. At first, as I boldly ogled the patron's plates, I saw big thick chunks of fried white fish on top of a mountain of fries. But that wasn't shrimp! And, moreover, it looked totally appetizing, unlike the long flat greasy English "fish and chips" fish! Turns out Savage Shrimp ONLY uses Ono for their fried fish. And I love Ono. So now we are making plans to come back to Savage Shrimp except that we were already on our way to Makai Sushi…
Highly regarded on Yelp, Makai Sushi is currently operating out of the Kukui'ula Local Market next to Seaport Divers. The market is small and humble. Makai Sushi's corner of this market is even smaller. The Yelp reviews of "gas station sushi" are hilarious, except that the the fish is top notch.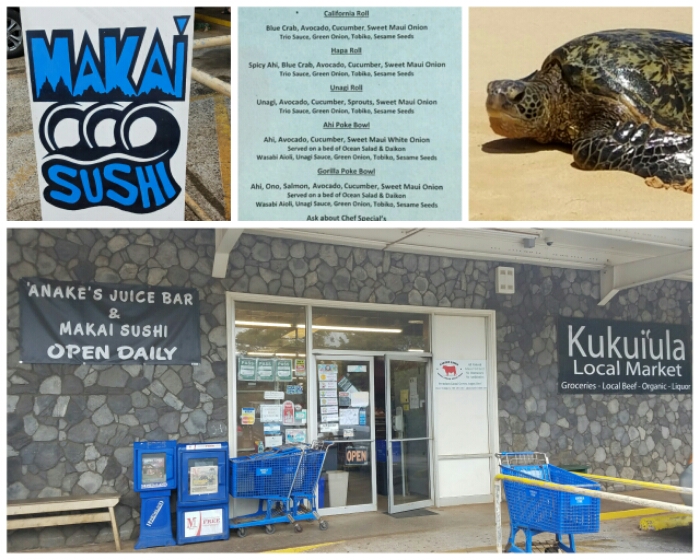 Take a look at the pix of Gorilla Bowls on Yelp. 4 types of fish with green onion and a spicy sauce carefully and artfully drizzled on top.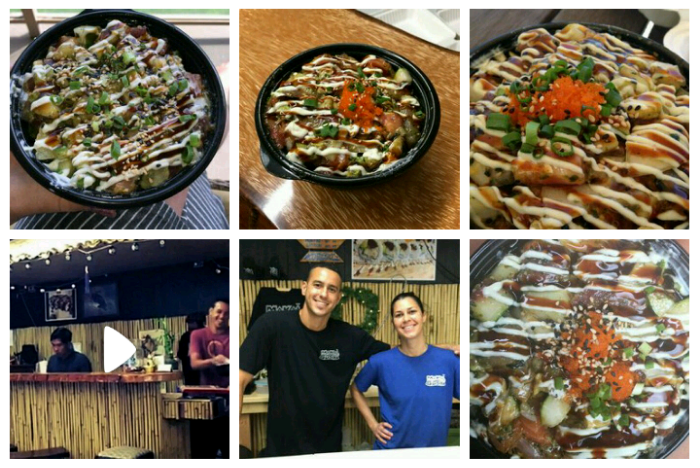 We are leaving Poipu with three new taste sensations already queued up for later!!
Oh yes, a mental note that Bubba's serves shakes… And they are open until 8pm.