Fish Express (Lihue, HI)
Long the darling of the foodie circuit on Kauai, Fish Express finally aligned with our calendars. You must arrive before the entrees sell out (1-2 pm), otherwise you can only pick from poke, fried chicken, or Kalua Pork. This timing is very tough if you are already afield in Waimea, Poipu, or Hanalei. But make it work you must, for this is 5 star dining – on Styrofoam.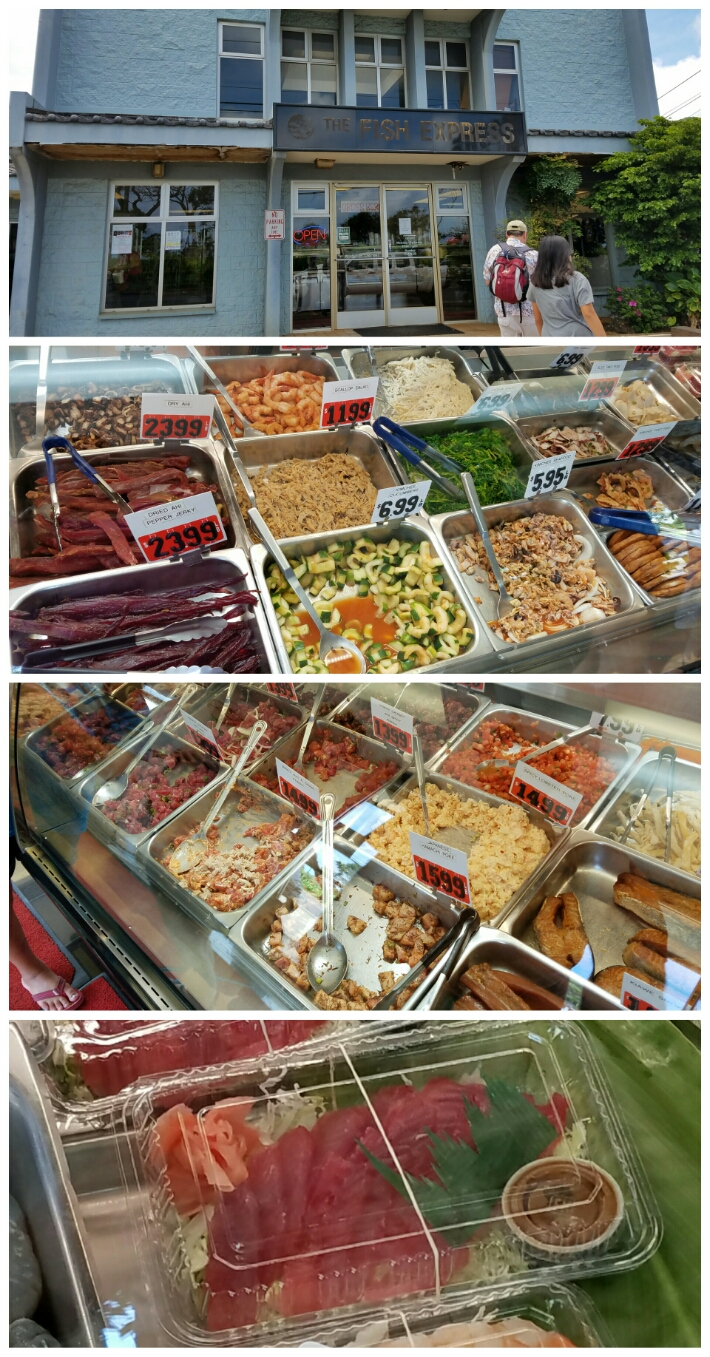 The Poke is made from jewel-red, buttery ahi. I never, ever, see this quality of fish in California in any form of ahi sushi, steak, or poke. We also asked for the Guava Basil and the Garlic & Herb entrees. But instead of the Guava Basil, we received tomatoes and garlic, which was well made, it's just that tomatoes and fish don't go together, in my humble opinion.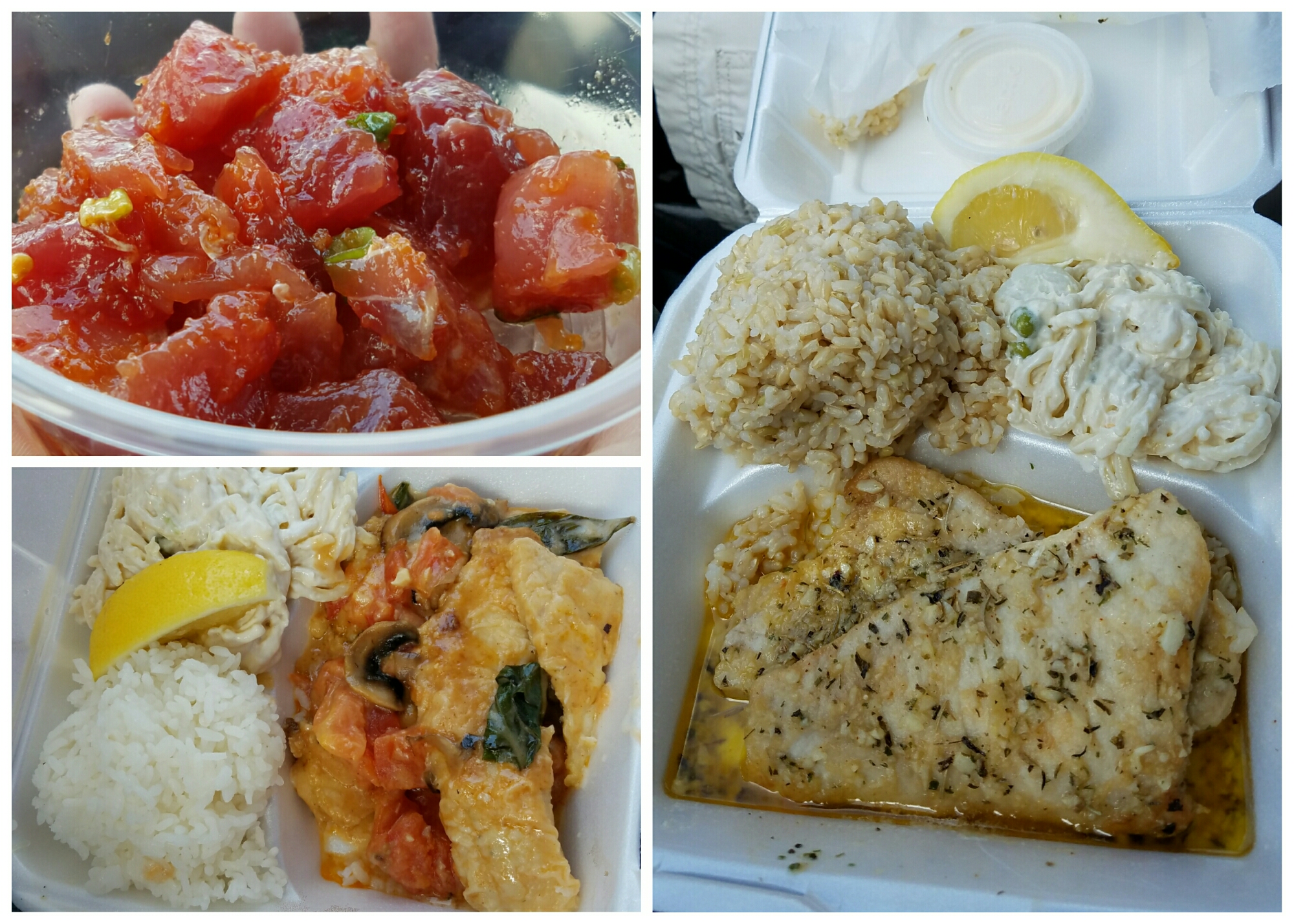 And what better place to eat takeout than Ahukini Pier.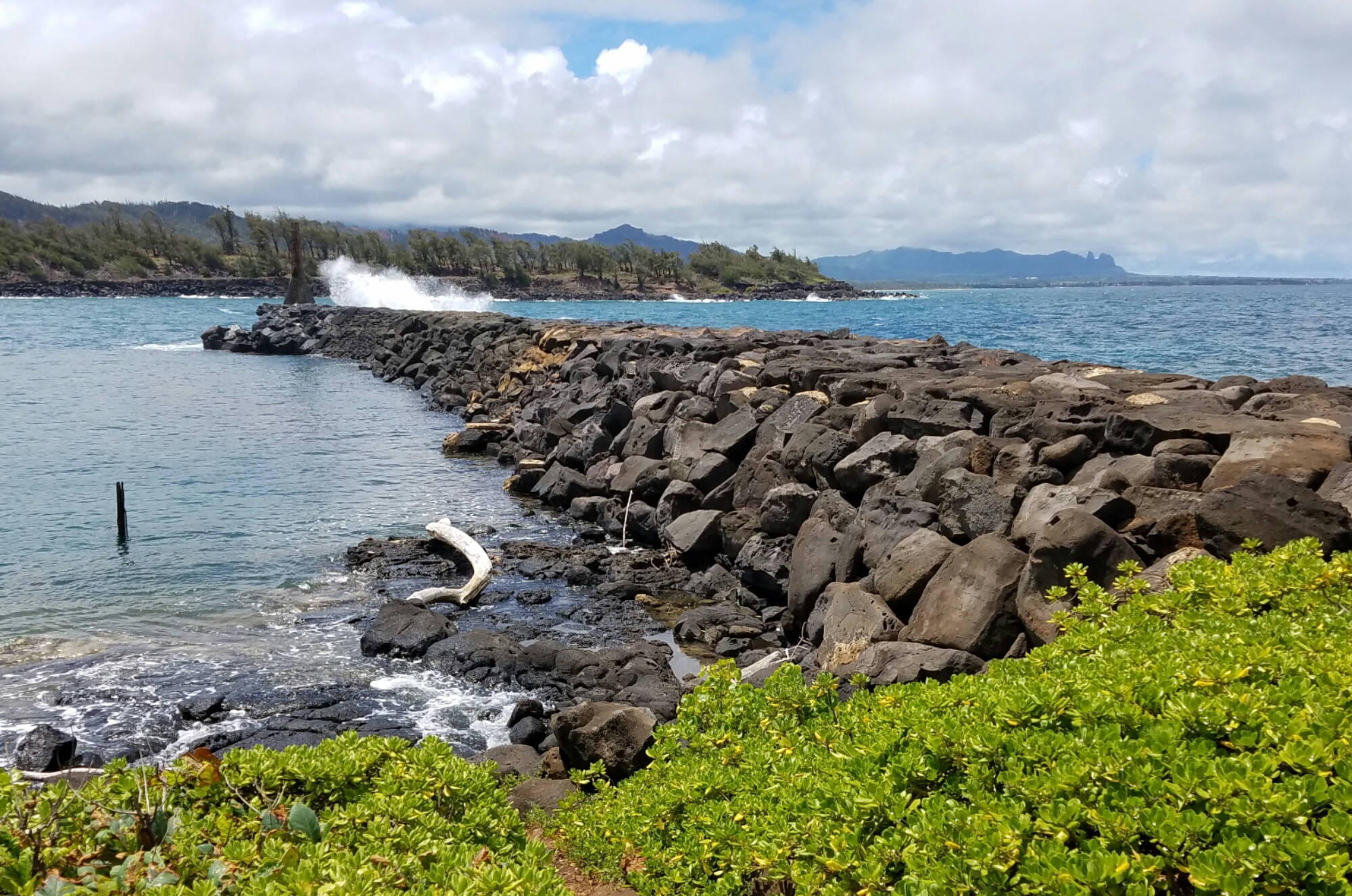 Fish Express
3343 Kuhio Hwy, Lihue, HI 96766
https://goo.gl/maps/3Gp4a4hFssC2