Genki Sushi (Lihue, HI)
We were looking for a fast dinner at Genki Sushi but sadly it was not. We spent 90 minutes waiting for a table and being served. Look how crowded it was.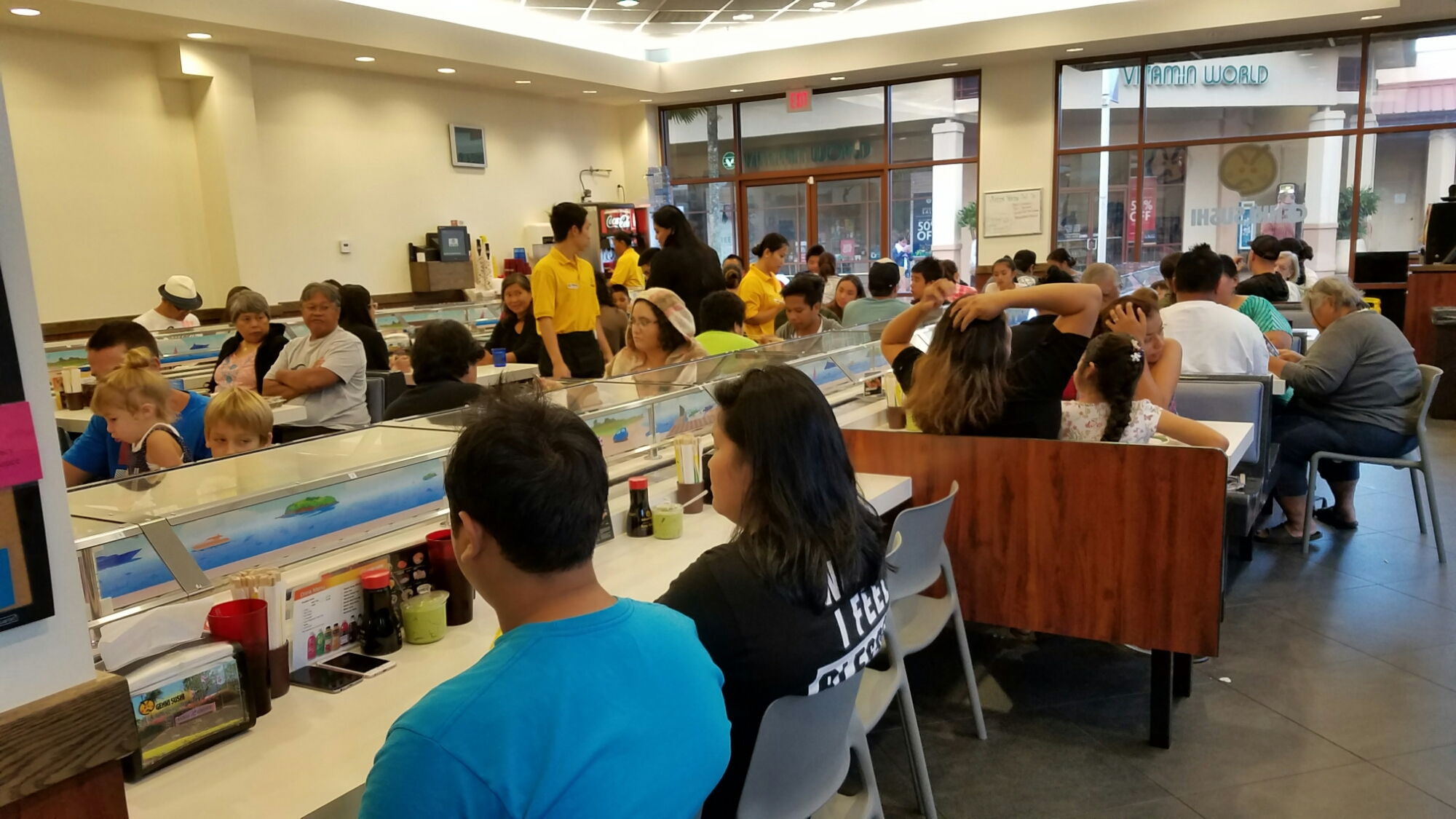 But the food was good and the sushi that we ordered off the menu was pretty decent. The service was very good apart from the speed. We just won't come back if we're in a hurry.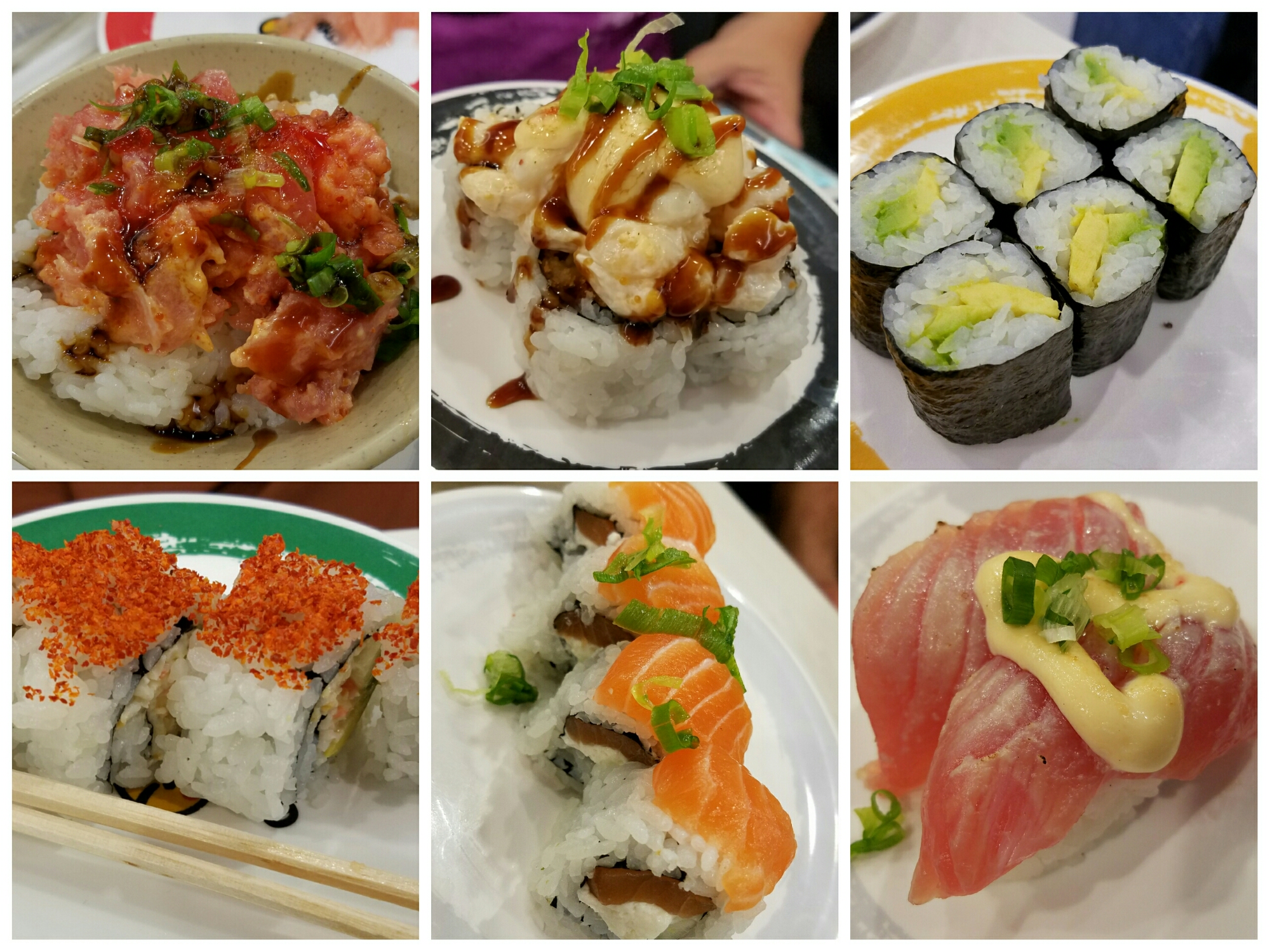 Located in the Kukui Grove shopping mall, and typically open later than the rest of the mall, which is handy on a Sunday night when the mall closes at 6 but Genki closes at 8.
Pro tip: if what's on the conveyor looks too old for you, feel free to order off the menu. They're happy to make it fresh in the kitchen.
Genki Sushi
Kukui Grove Shopping Center, 3-2600 Kaumualii Hwy, Kauai, HI 96766
https://goo.gl/maps/XQvrxCDRVx12