Sherman's (Palm Desert)
Are you Jewish Deli people? Have you been to Sherman's? The answer to both questions should be yes. We have been going to Sherman's for years and even though we keep getting told about Manhattan in the Desert, we still can't tear ourselves away from this place.
I mean just look at the bakery case!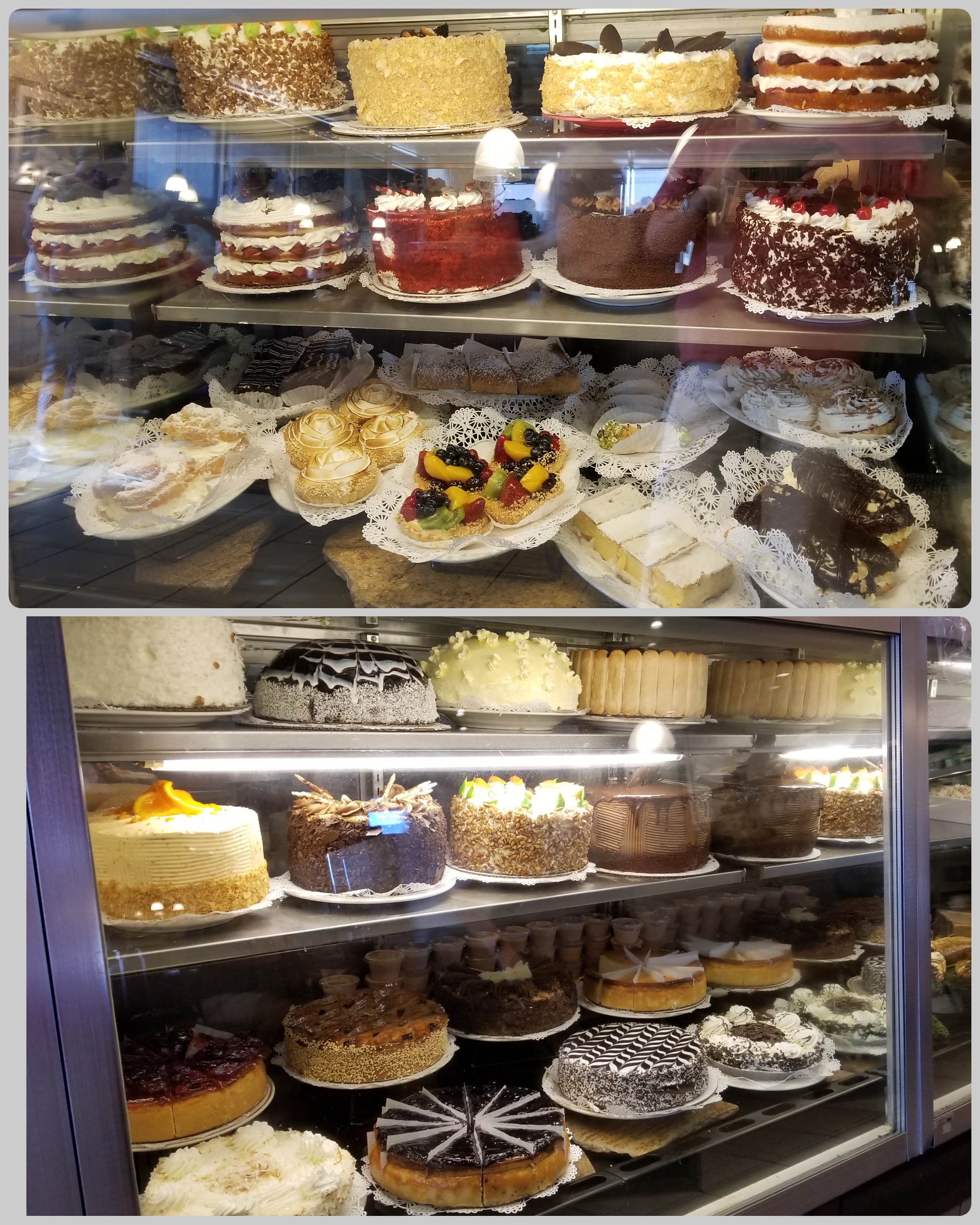 Their lox is superb, completely different from supermarket lox. Creamy and not overly smoked as soon cheap loxes are. Just like the BLT sandwich, the lox, capers, cream cheese, and tomato are a perfect orchestra of favor that cannot be improved upon. The poppyseed bagel was a touch dry today tho.
Mr A got the corned beef Benedict but reported that the corned beef hash was not great. The chicken soup with noodles and rice was very good… But there was no chicken in it.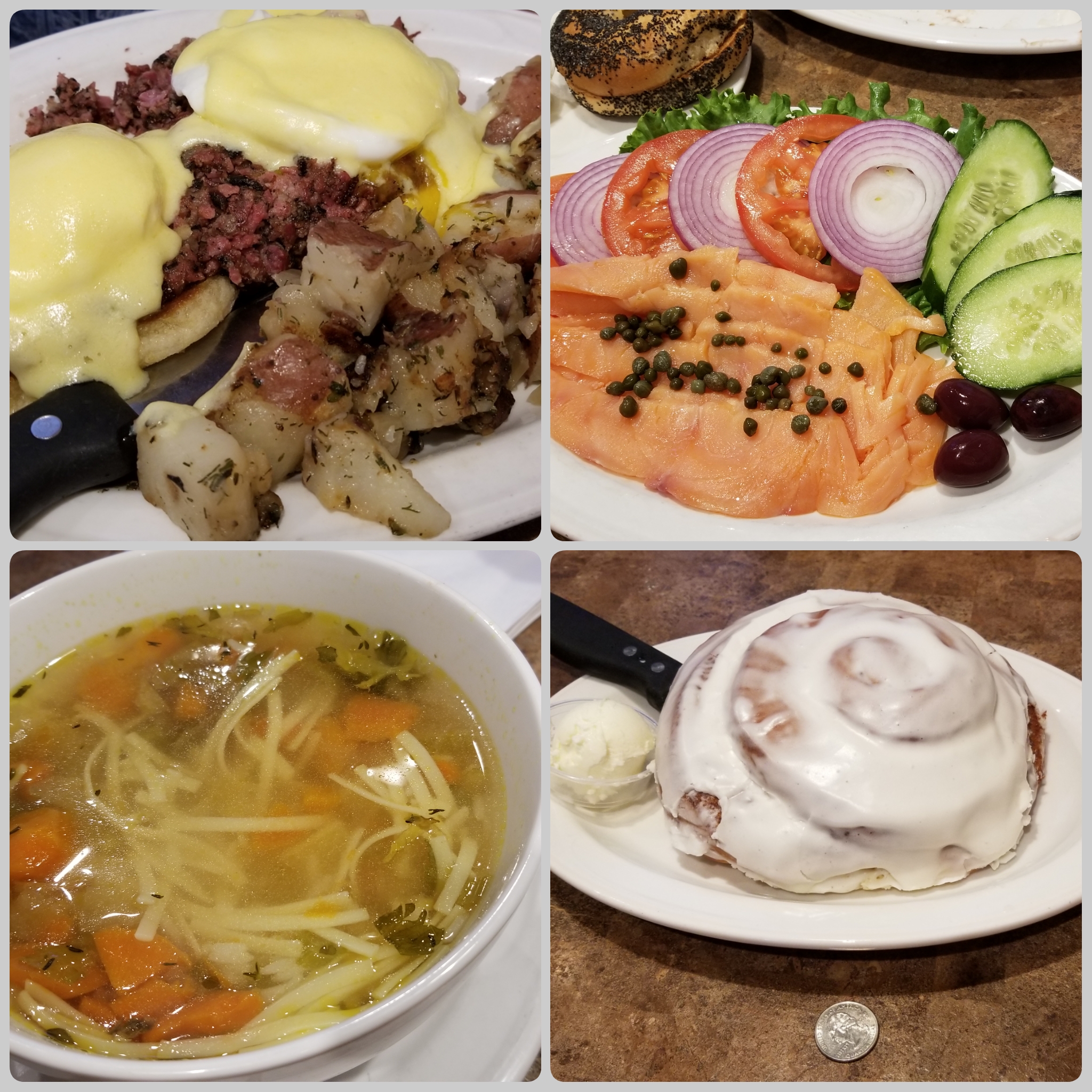 The Cinnamon Bun… More like Cinnamon Loaf… Quarter for scale… "Family size" for sure. Passers-by on their way to the bathroom stopped and commented on it!