Thai Nakorn (Garden Grove, CA)
Only 10 minutes from Disneyland, Thai Nakorn is an unassuming, laid back place to enjoy some authentic Thai food. Beware, we ordered level 5 spicy… They said this was medium… Well it's Thai medium not American medium…
Top: Nam Sod with crispy rice. We'd never tried this before – salty, crunchy, sour, fresh ginger shreds, peanuts, wow. Delicious.
Middle: Drunken Noodle – sweet, charred, hearty.
Bittim: Prik King long beans with pork was extremely spicy and the sauce didn't do much for me. I'd still order it, but as spicy 1. Chicken with spicy Basil was surprisingly not very compelling, sort of bland.
I somehow forgot to get a shot of Ms S's Chicken Sate and Chicken Larb Kai. The Sate was excellent, very Singapore style, with huge pieces of chicken. 5 skewers was 2 entrees worth! The Larb Kai was also excellent, lots of lemongrass and lime, but was blazingly hotter than the other spicy 5 dishes even tho we had asked for spicy 3. Poor Ms S drank about 4 glasses of water getting over that dish.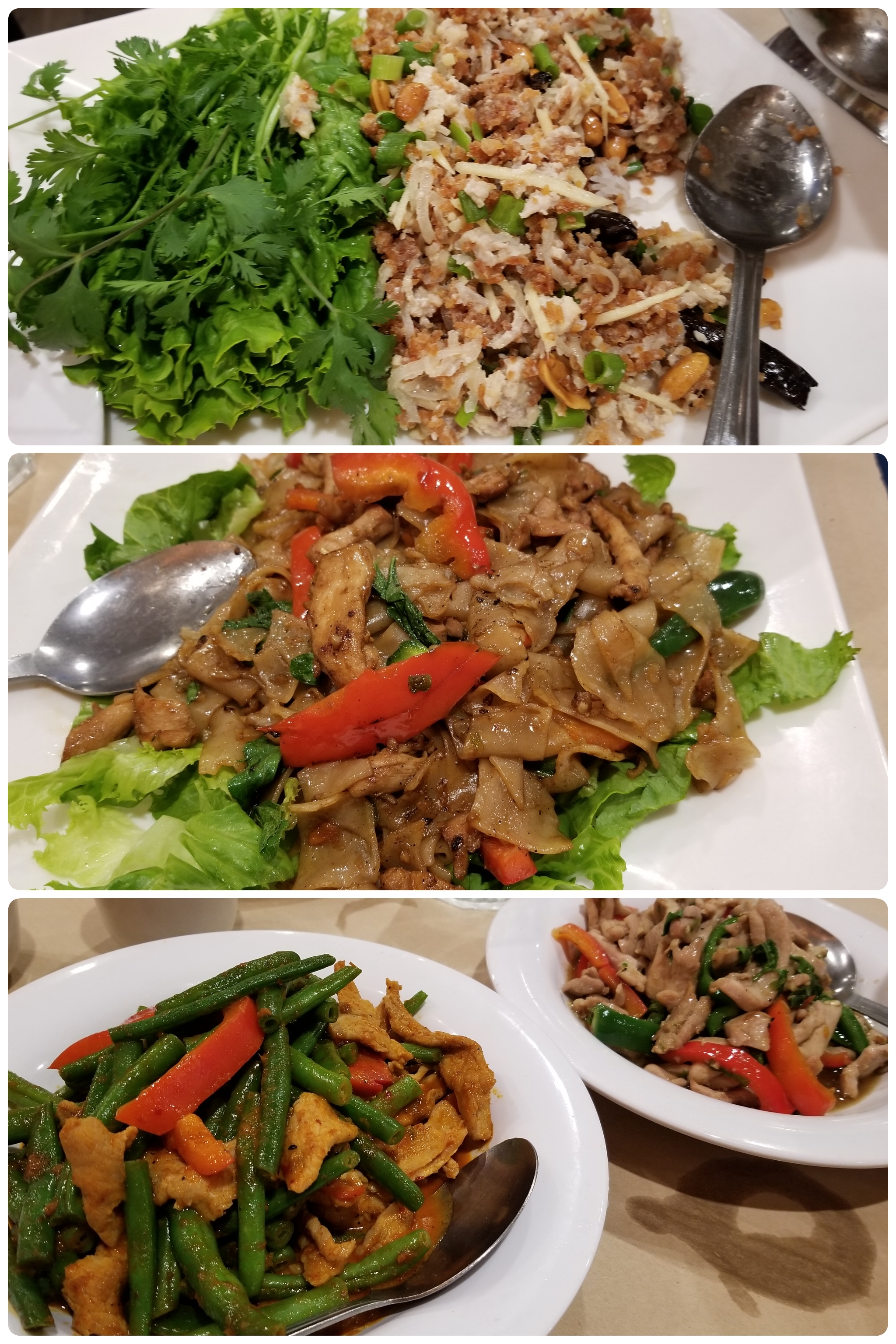 The restaurant was full of patrons on Sunday night including an extended Thai family celebrating a birthday, complete with token American husband in the mix.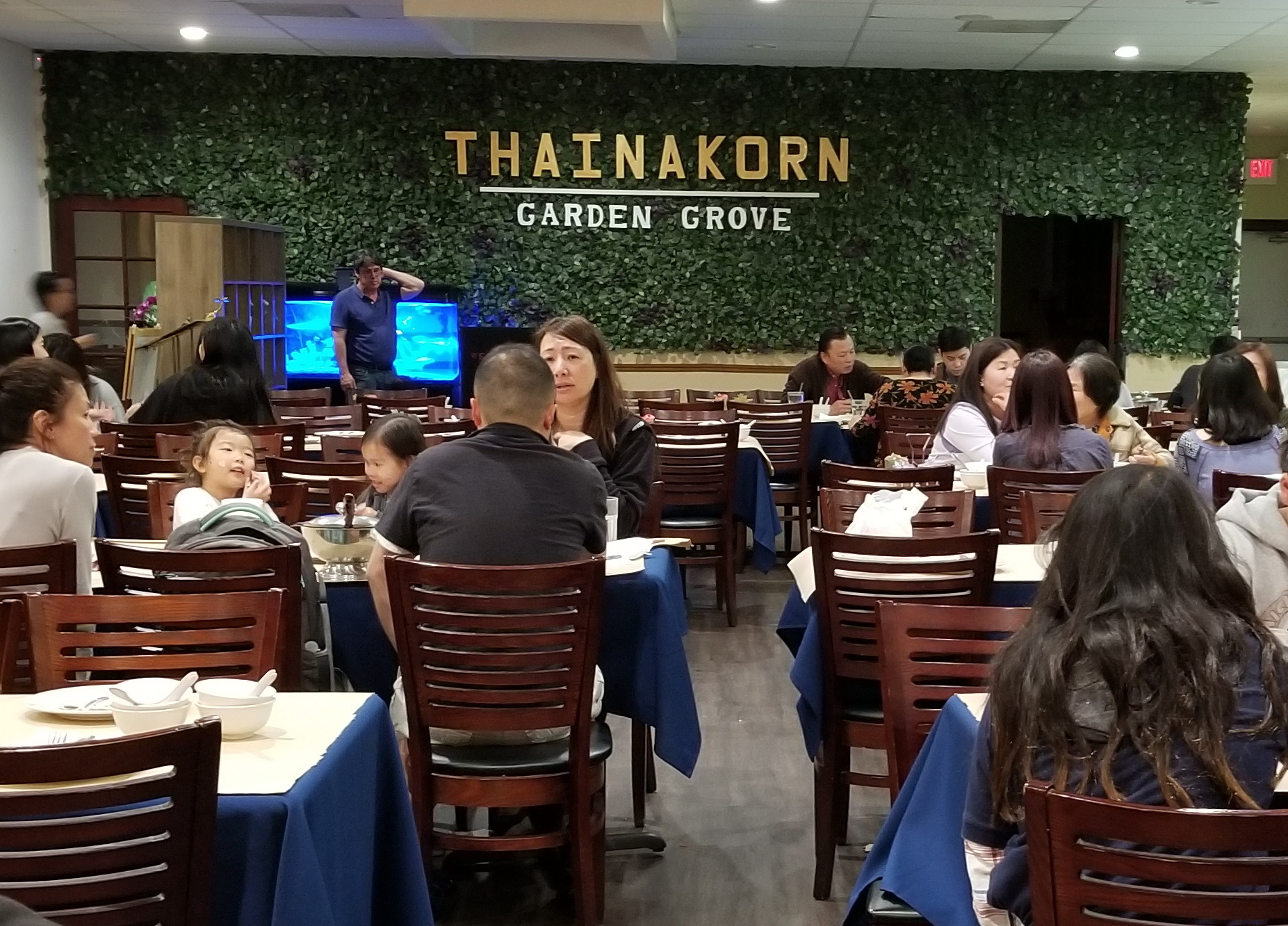 We of course ordered way more than we could eat. 3 of the waiters separately commented on it. A little bit embarrassing. We packed all the leftovers to go. The cost was not excessive considering we'd ordered about 6 people's worth of food…
Go if:
– you're ready for authentic Thai food (including authentic spice levels)
– you're OK being the only white folks in the room
Dont go if:
– you're looking for a fancy environment, Thai restaurants just don't seem to do "fancy"