Losers / Aliy Zirkle / Iditarod
Watching Netflix "Losers" and was quite captivated by the episode about Aliy Zirkle, a sled dog musher who's run the Iditarod for decades, has never won, but came in second quite a few times. What distinguishes her, besides her will to compete, is her amazing relationship with her dogs.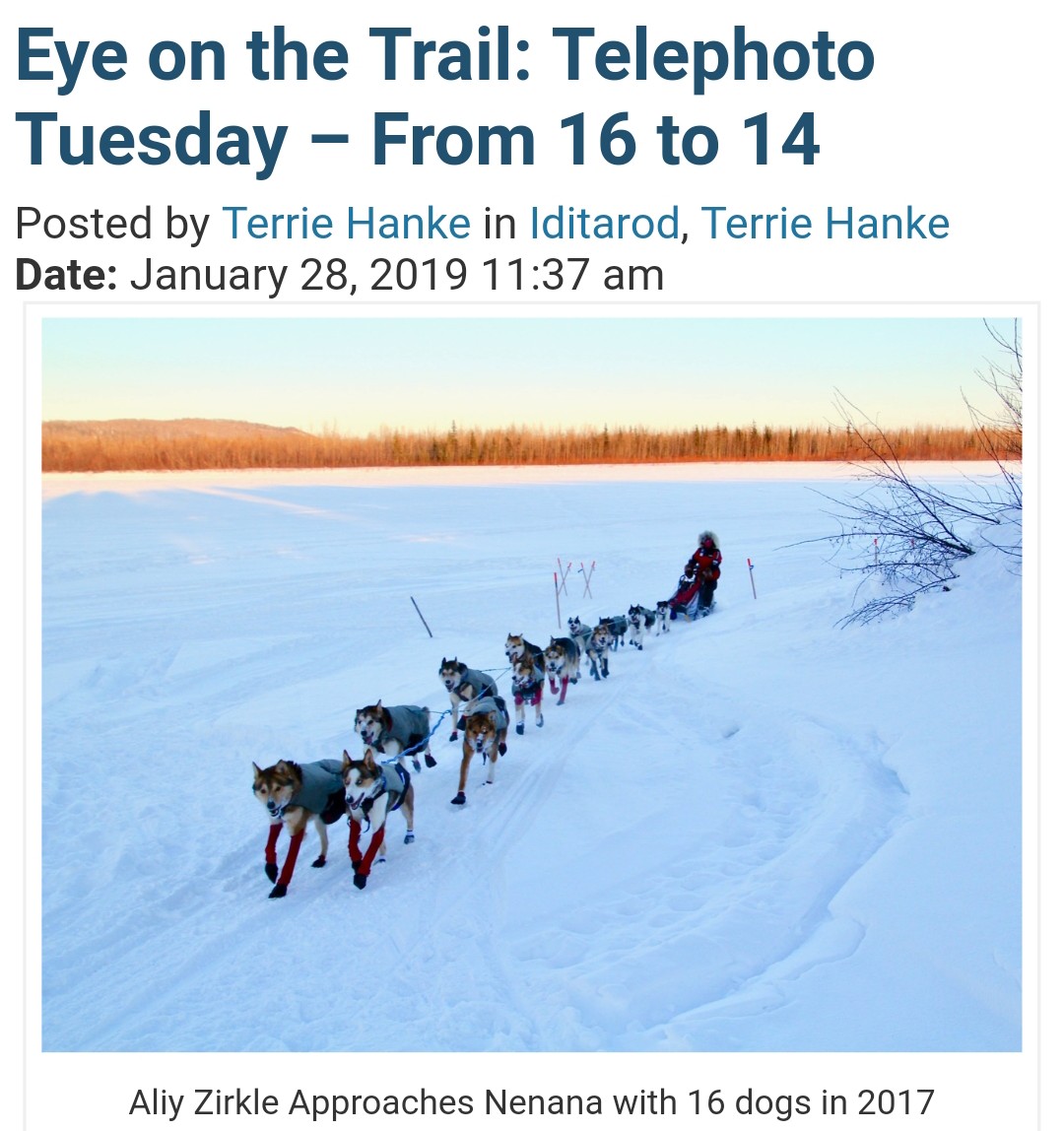 You'll also hear a harrowing story about how, a few years ago, a nut job ran over her and her sled team (and another fellow's), injuring both driver and dogs, even killed a few dogs, trying to run them out of the race. And how she came back from that. She is still running the Iditarod and in fact the 2019 Iditarod just started this weekend! You can catch the action on the Iditarod website (https://Iditarod.Com) but most of the content is available to subscribers only. The daily blog is available to all to read and is very interesting.
Just reading about the 2018 awards banquet gives you a real sense of what the race is all about. https://iditarod.com/eye-on-the-trail-iditarod-xlvi-awards/
"Donlin Gold Sportsmanship Award – Scott Janssen
Presented since 1977 to the musher demonstrating sportsmanship, the recipient of the Donlin Gold Sportsmanship Award is chosen by fellow mushers.
Musher receives: A $3,000 check and a commemorative trophy
Janssen gave up his own race plans to help fellow musher, Jim Lanier, who was in need of help at the blowhole. Janssen stayed with Lanier until emergency help arrived to evacuate Lannier. Janssen gives credit to his dogs who also went off the trail for finding Lanier."
A few interesting YouTube videos discussing that event:
Highly recommend a watch of "Losers," all of the episodes are extremely compelling. It is a study of achievement, striving for a goal, and whether the goal is the win itself, or what happens while you are trying to win.