Shangri-la-dee-dah
… is what Barney Rubble called it.
In one of my previous lives working for a major consumer electronics company, our business trips to Singapore/Malaysia put us at the Singapore Shangri-La hotel on Orchard Road. I had never stayed at a hotel this luxurious in my entire life but I took to it like a duck to water. I didn't know I needed luxury in my life until I partook of the sumptuous buffet, the tropical paradise that is the outdoor pool, and the amazing service.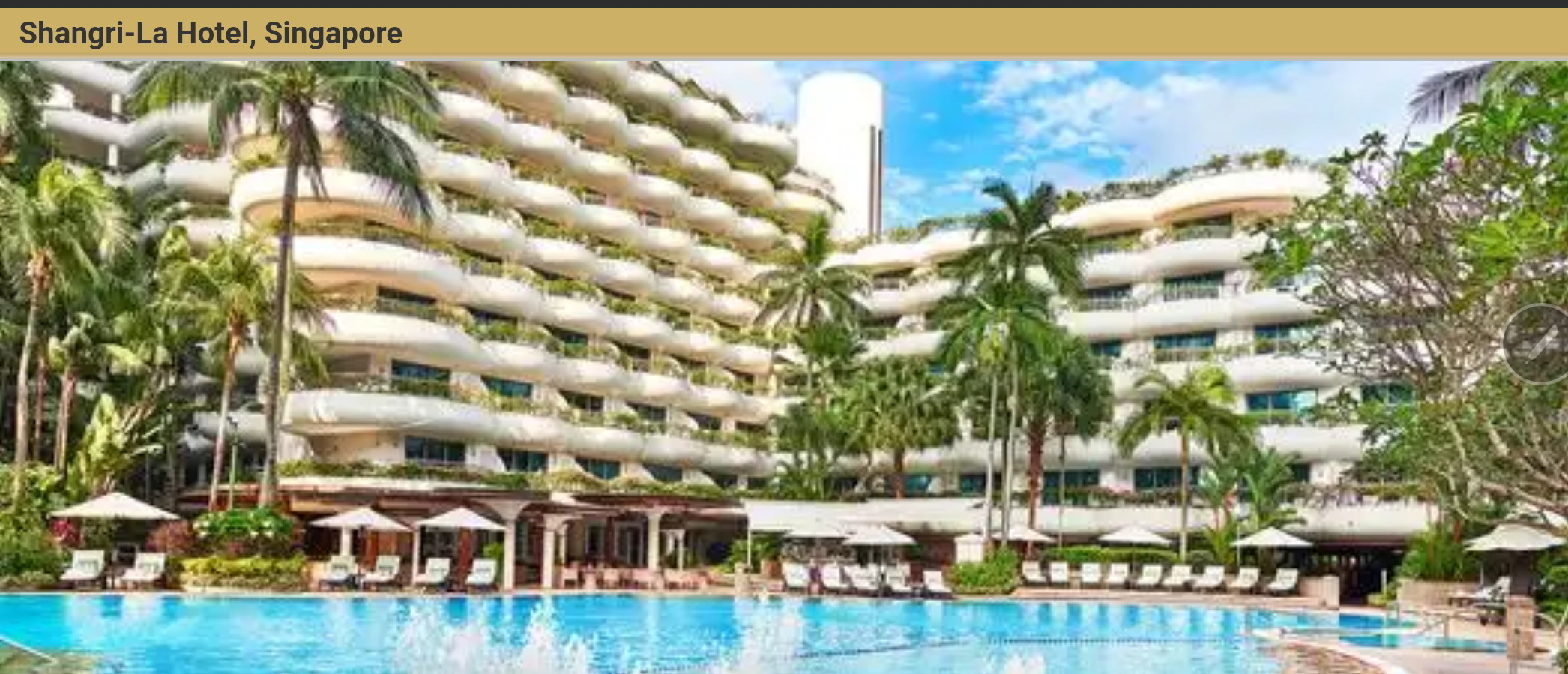 I love the little bookmarks they leave on your pillow, the dark and soothing interior design of the rooms, the lavish bathroom suites, the smell of orchids in the lobby…
I will never forget catching a bad cold and having them bring me hot tea with honey and lemon when I asked for a humidifier for the room. They were quite alarmed to receive this request in a climate as humid as Singapore that they were spending gazillions of Singapore dollars trying to DE-humidify. So they came to my room with tea and sympathy instead. But really, a very solicitous and problem solving service attitude.
The buffet – let me take a moment while I get emotional here. The one at the Singapore Shangri-la is truly the most magnificent buffet in Asia. Beautifully presented, vast selection, the best Indian food, sate, fried noodles, carved meats… They draw from an incredibly rich and deep local Indian, Nonya, and hawker center food scene, and execute it perfectly. With many dishes available also at breakfast as well. BBC Boneless Butter Chicken with Naan for breakfast…. Needless to say, a single picture can't do it justice. If you are a foodie, this buffet is a must-do in Singapore.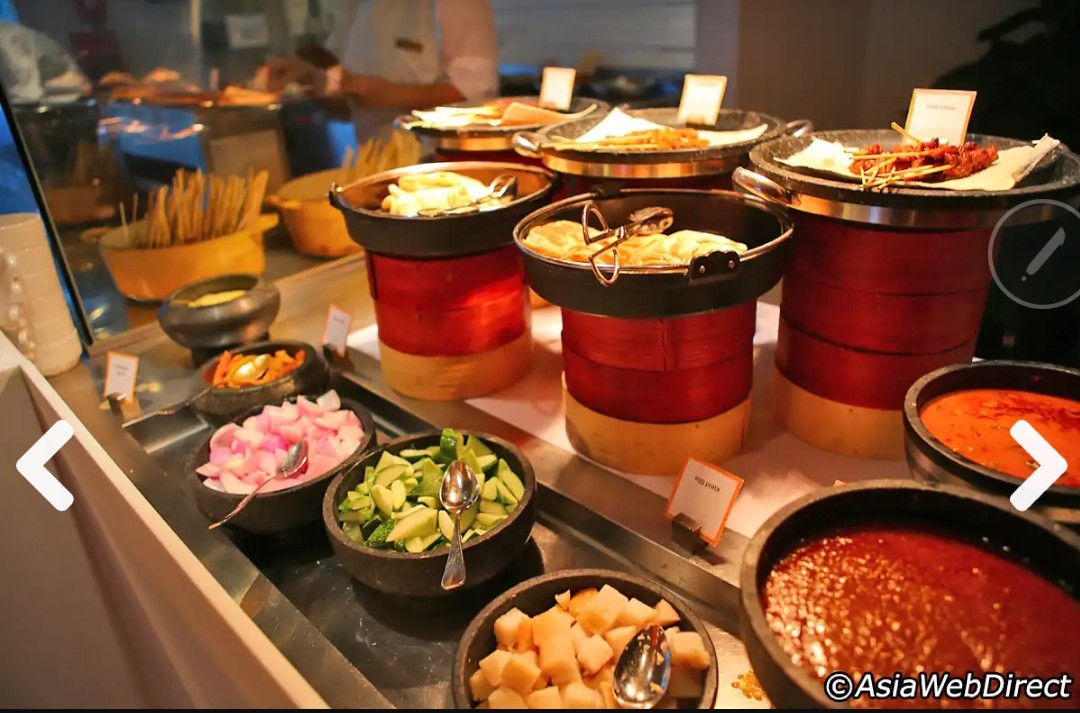 http://www.singapore-guide.com/food-dining/the-line-restaurant.htm
Now be careful because the buffet at the Shangri-La Beijing, and the Island Shangri-la in Hong Kong, are not quite as extensive or tasty.
And in Asia you do have to reset your expectations about dessert. Those of us raised on butter and sugar-rich European style desserts will not find what you are looking for in Asia. All that sugar, milk, and butter is not their palate and kudos to them as they will live all the longer for it. Yes, you will see (with your eyes) what looks like beautifully decorated chocolate and vanilla cakes but they just do not taste right. They taste like someone replicated the pastry from a picture but had never actually eaten one. It's like asking Dennys to make sushi, it's just not their forte. So I always go on a dessert diet (and avocado diet, sadly) when I'm in Asia.
Now that we are hitting Asia again in our travels I have this dream of staying at more (perhaps all?) of the Shangri-la hotels. That was before I realized there are over 100 locations including 50 in China alone. So perhaps the top ten? And the lovely exercise of divining which ones actually do constitute the top ten.
In the meantime, with the help of the Golden Circle club I reinstated my membership because we'll be staying at the Shangri-La Bangkok very soon!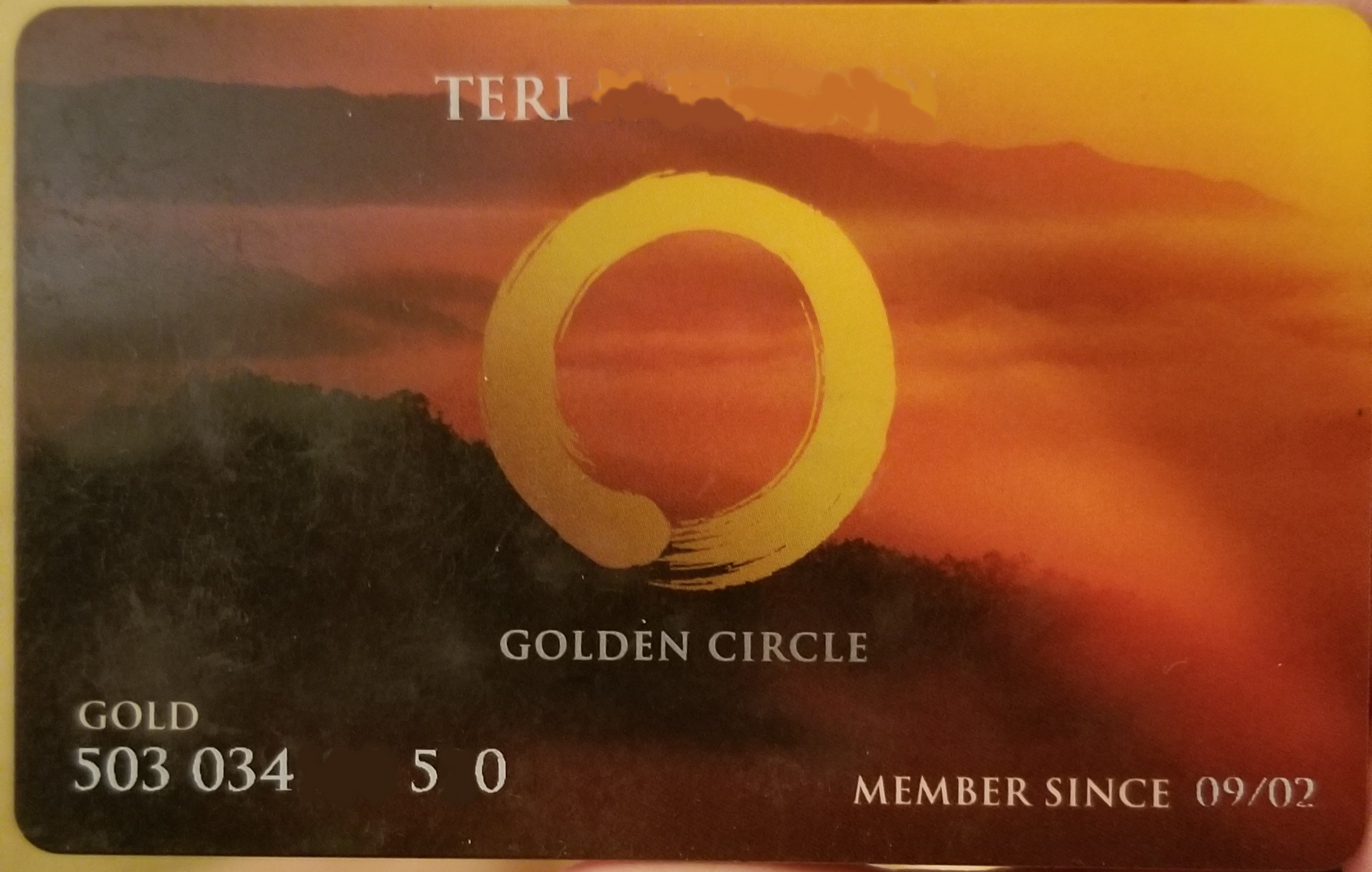 Unfortunately most of my trips to Singapore predated the Golden Circle club. I'm still trying to make a list of my stays, it must have been a dozen or more… Sometimes we would go every 6 weeks for the factory builds. That was back in the day when we could fly United business class on the company dime…ah the good old days…