Sushiya (Escondido, CA)
Mario Roll – battered yellowtail, crab and shrimp tempura inside, eel sauce and spicy sauce on top. Meaty, crunchy, and spicy. Better than the crunchy roll. And then when you also get someone's leftover tempura, even better!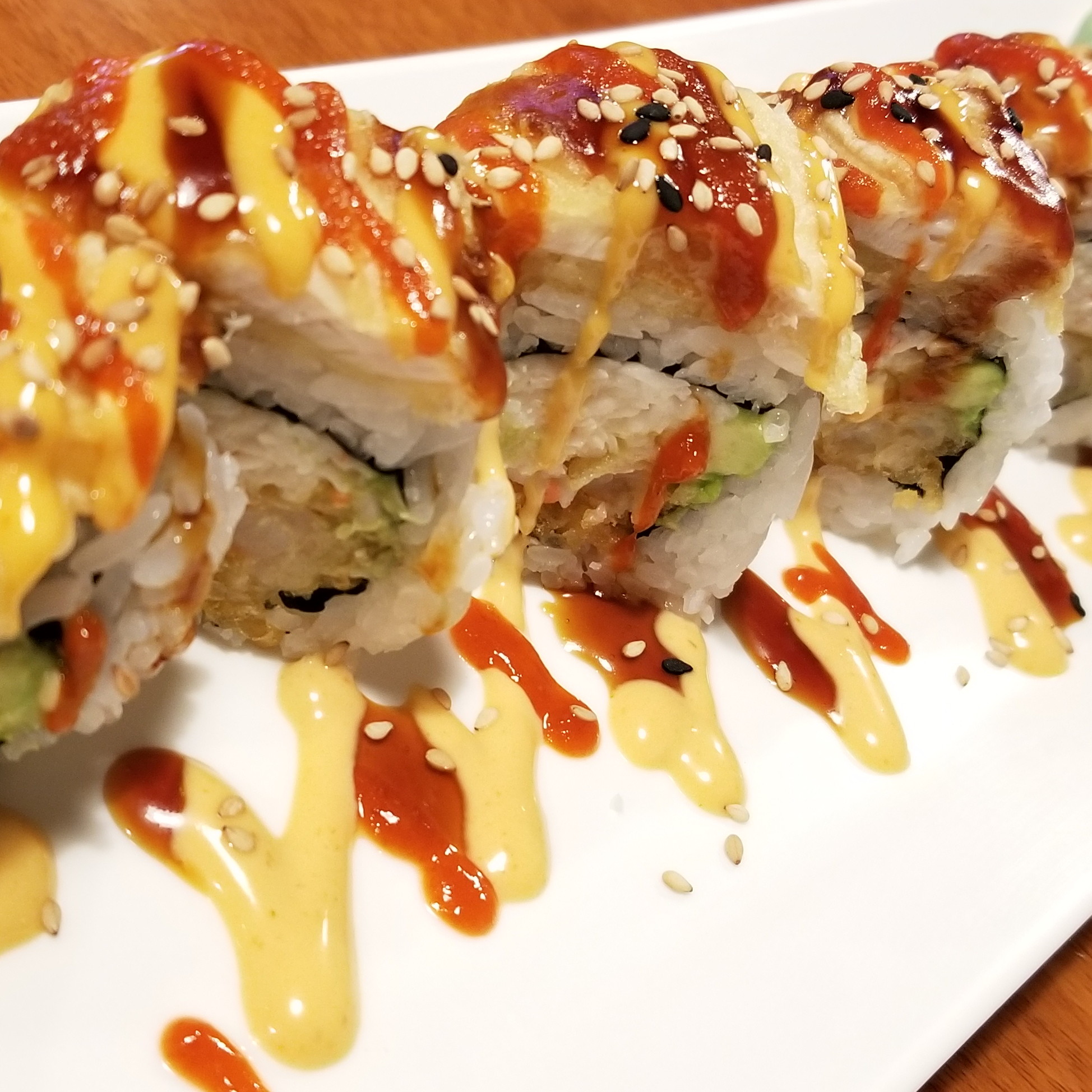 We can all feel sorry for Mr A who is still slogging thru a 2nd month of Medifast: (insert sad trombone noise)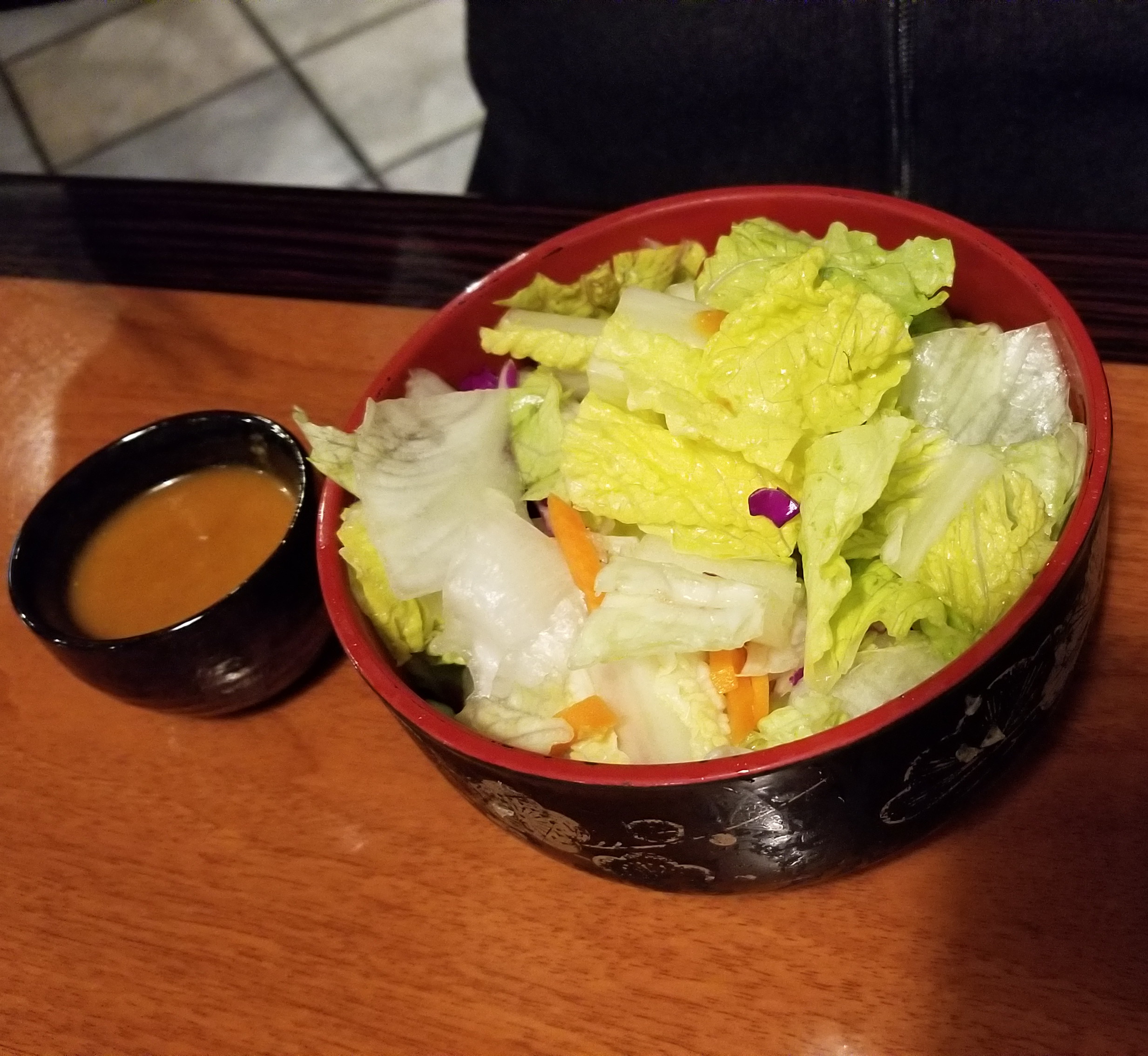 Not shown, chicken teriyaki appetizer (sauce on the side).