Second visit to Blue Water Seafood (San Diego)
Blue Water Seafood works well for Mr A's Medifast diet so we hit it up again tonight. Not as busy as last weekend, probably due to it being Superbowl Sunday!
Mr A tried the blackened swordfish salad tonight. Beautiful on the plate and tasty but he says he prefers the Wahoo/Ono in this preparation. Look at the generous fish portion!
I'm still all about sandwiches. The girl at the counter recommended the Salmon Burger over the Buffalo sandwich, and while it was well executed, I found it a bit bland. And I didn't care for either the Rooster sauce or the Tabasco as a hot sauce accompaniment, the flavor profile just didn't work. I was worried about the raw onion but the finely diced red onion made for good mouth feel and the amount was not excessive.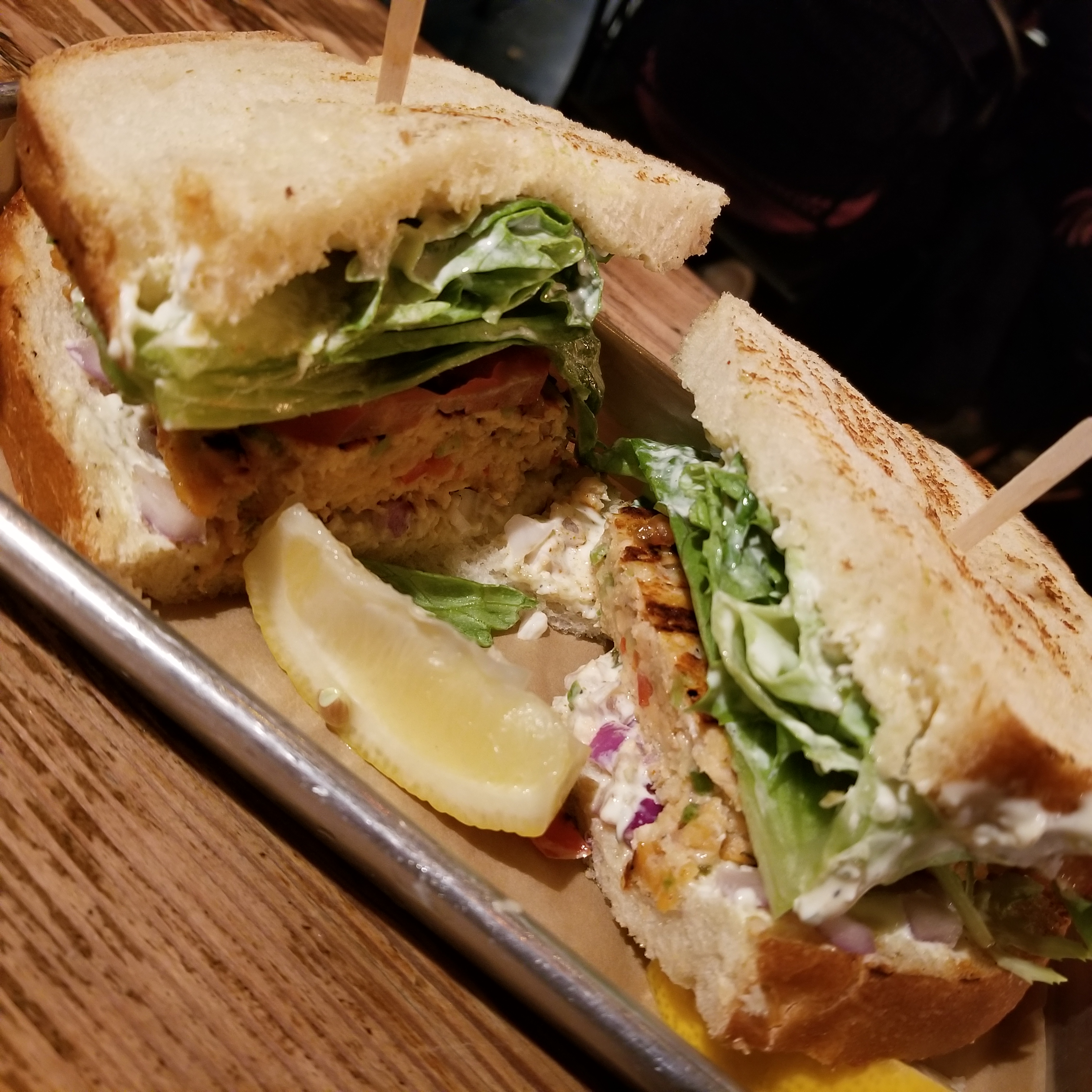 The lemon-garlic Mexican Jumbo Shrimp were enormous but tonight they were a touch undercooked.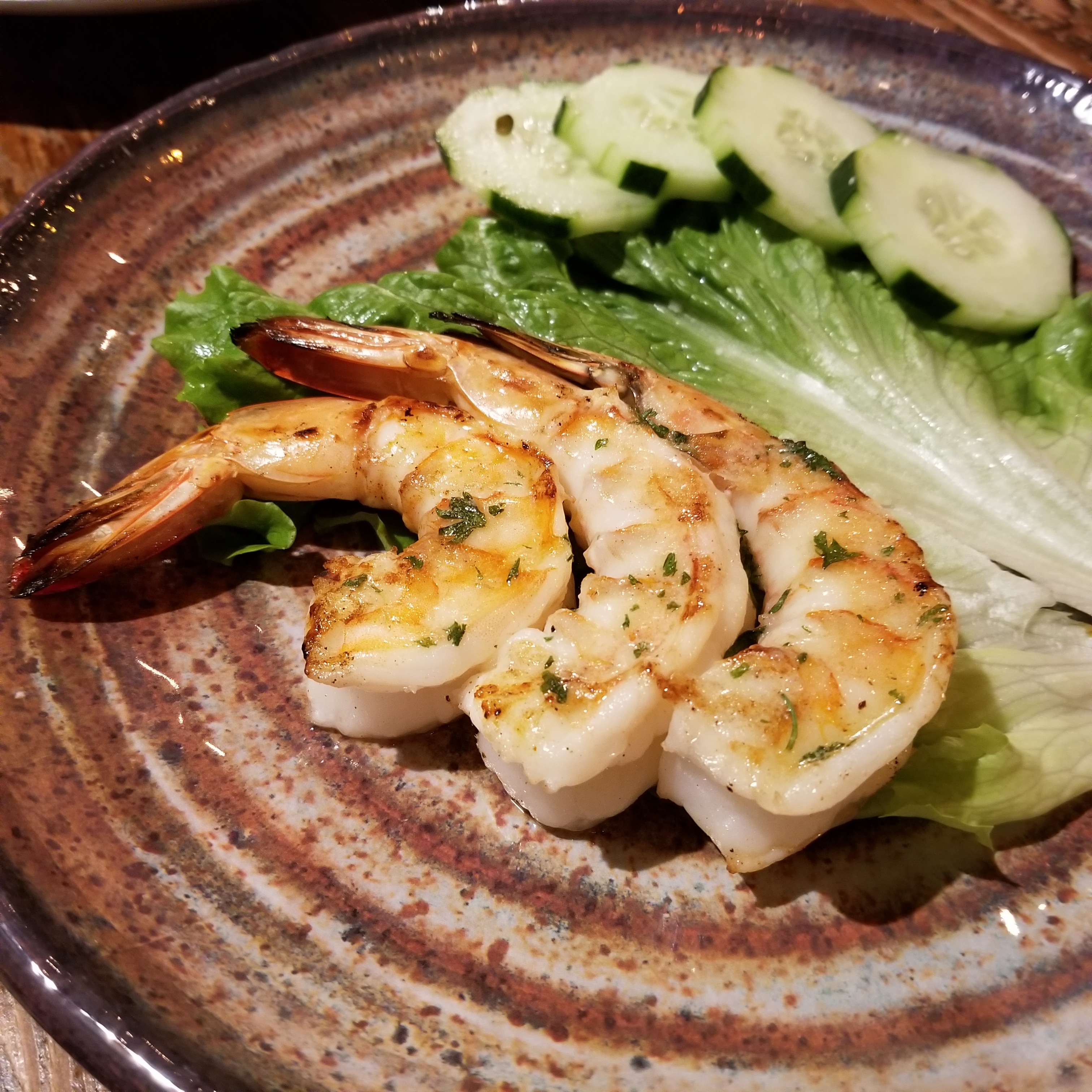 The patio was still comfortable even on a chilly 50deg evening. Blue Water continues to impress and we'll be back as we catch ourselves up on this San Diego favorite.