Postage Stamp quilt update
I finally got a chance to go down to Rosie's Calico Cupboard this past weekend to find some border fabrics for my rescue quilt top. I'm finding that one way to pick the right fabrics is to use my cell phone to take pictures of the color combinations. For some reason they look different on my phone then in real life and this helps me zero in more quickly on the right fabric.
Here are 9 different border color combinations all side-by-side. It became glaringly obvious that dark colors were the right way to go, the light color fabrics just don't seem to provide the right framing for the quilt top.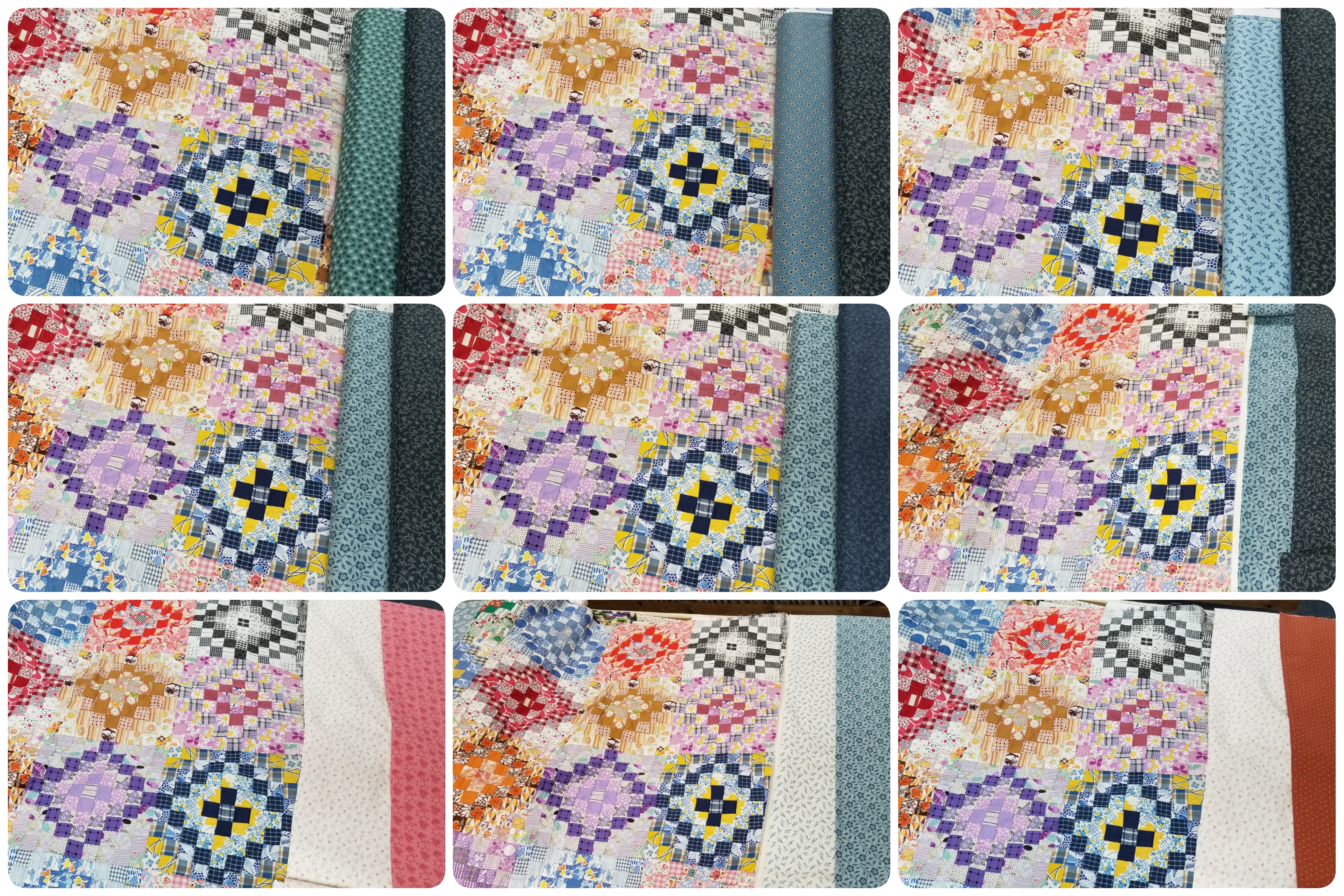 Here I'm testing out two different fabrics for the inner border, the first one is more muted in Hue and the pattern is less obtrusive. the second one is too bright and too bold, clearly the first combination is better.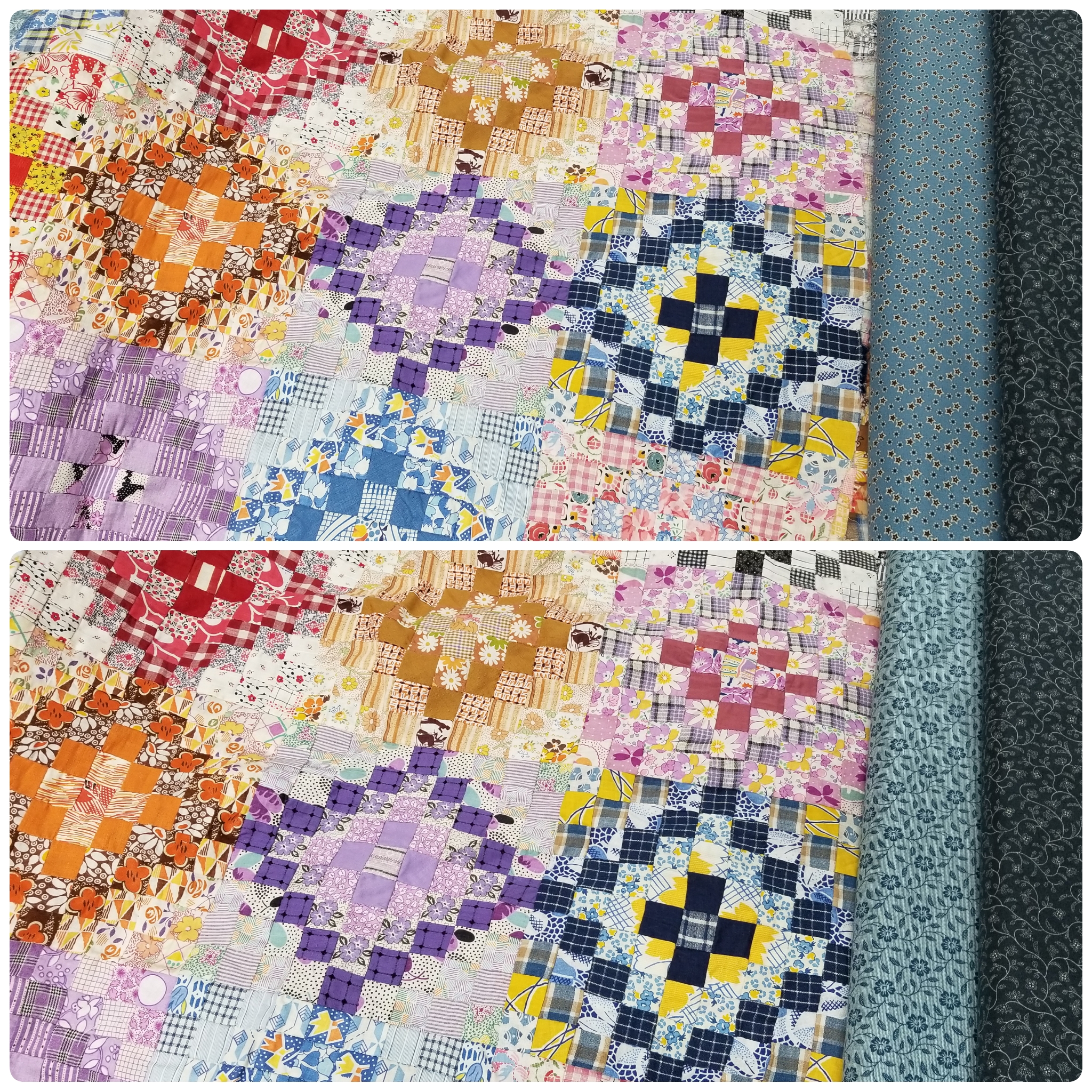 The final test is to visualize how this border would look all the way around so all I did was take the one picture and duplicate it three more times in PhotoGrid and rotate 2 to imitate the look of the border around the outside edge of the quilt. I like how this looks and so I went ahead and bought the fabric. Bonus, I found a backing fabric in a coordinating color for only $6 a yard woohoo because I needed 5 and 1/2 yards.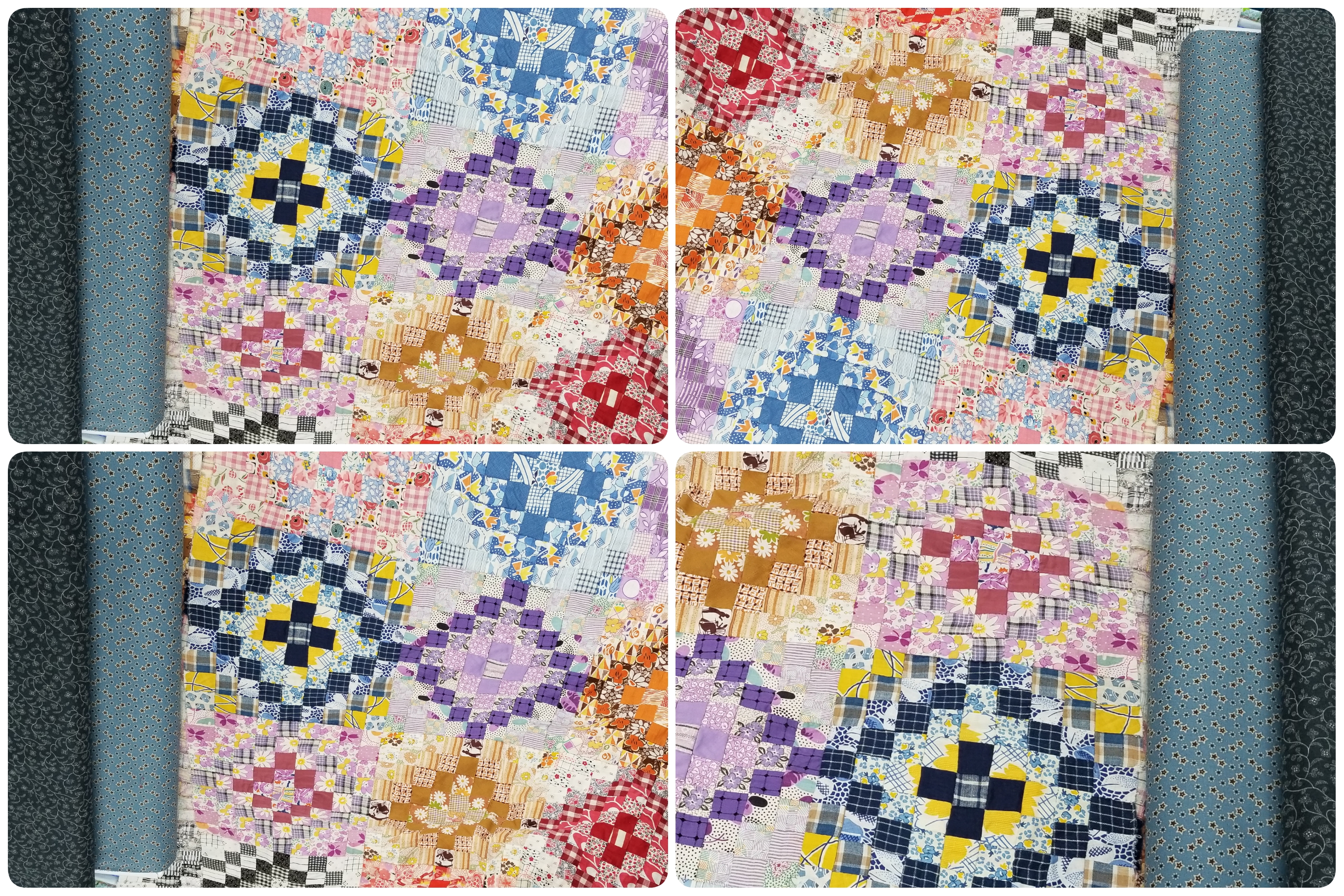 I picked up an 80/20 batting with 20% polyester because it gives a little bit more loft. I'm not a big fan of the hundred percent cotton batting, I think they lay too flat for my taste.
Even after all the coupons somehow this all cost me $70 and as soon as I can clear off the spot in this house I can start cutting the strips for the border and sewing them together.