Yelapa and Malahuitas (Norwegian Star Shore Excursion)
Also ran by the ubiquitous Vallarta Adventures, this shore excursion is a nice outdoorsy trip plus a good long catamaran ride.
Yelapa is a tiny fishing village that looks like it only recently got electricity. I cannot imagine actually living there, it seems only one step above camping. You don't get any romantic "simple living in huts" feeling, it looks like a hard life. There are no roads to Yelapa so when we saw all the toilet paper being offloaded from the skiffs you hoped someone hadn't been waiting days for it.
There is a nice Waterfall just above the village and a nice beach with some rustic hotels. While we were on the beach we were very entertained watching folks do their water landings onto the beach.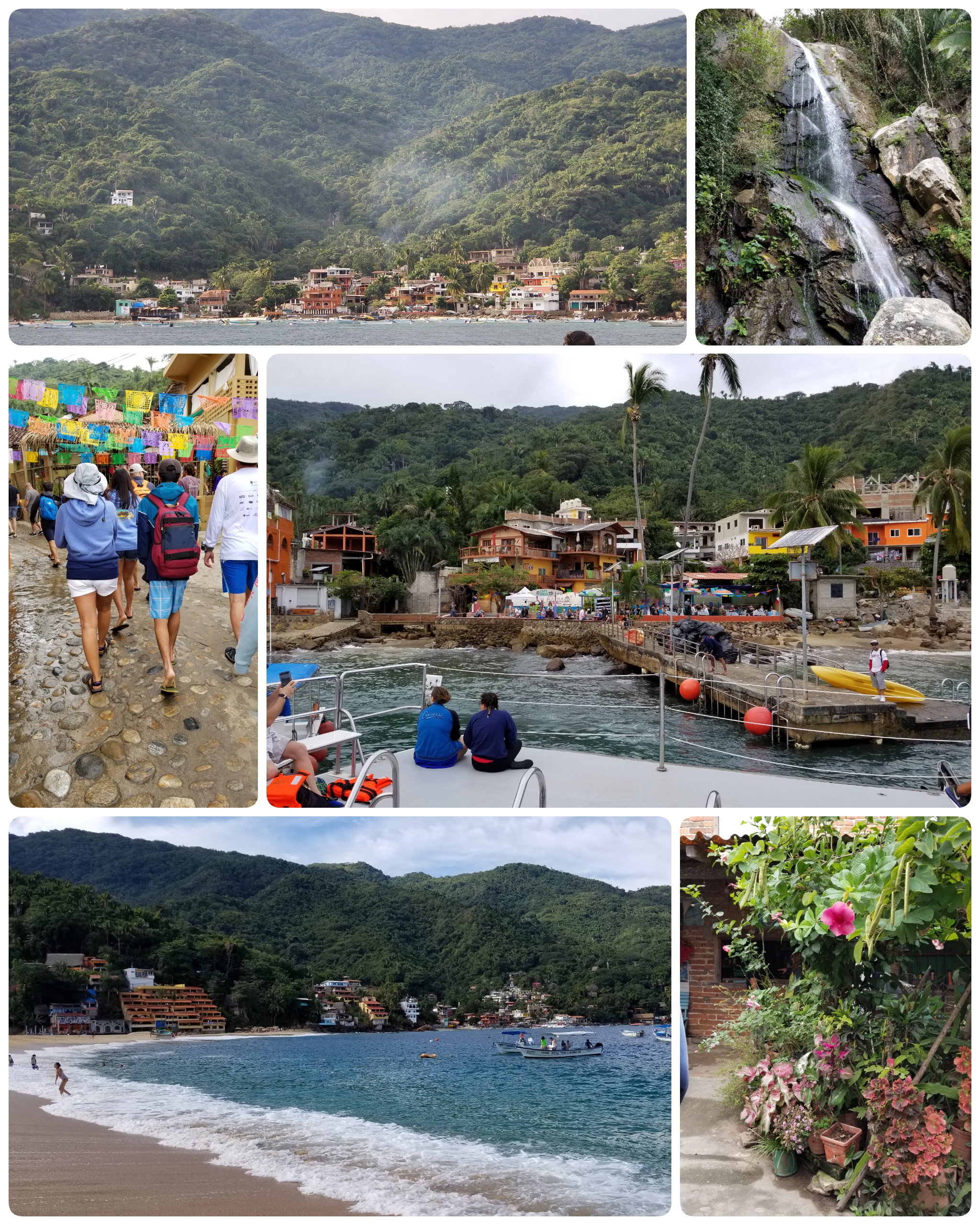 Then a quick sail around the corner to Mahahuitas beach. The key ingredient that most beaches are missing is a waiter bringing your drinks to your chair without you having to ask for them. But this beach has this feature. I highly recommend it.