Mariscos Los Arcos (Mazatlan, Mexico)
It's too difficult to trust even Google reviews these days (how can everything be 4.2 or above??) but seeing as Los Arcos was just up the street from El Cid and The Palms, I figured they knew how to serve high end clientele. I was not disappointed.
They seemed a little anxious to have an English speaker in their restaurant, and the room was nearly empty at noon (OK, it was Jan 1 so no one was out of bed yet).
They brought "chips and salsa".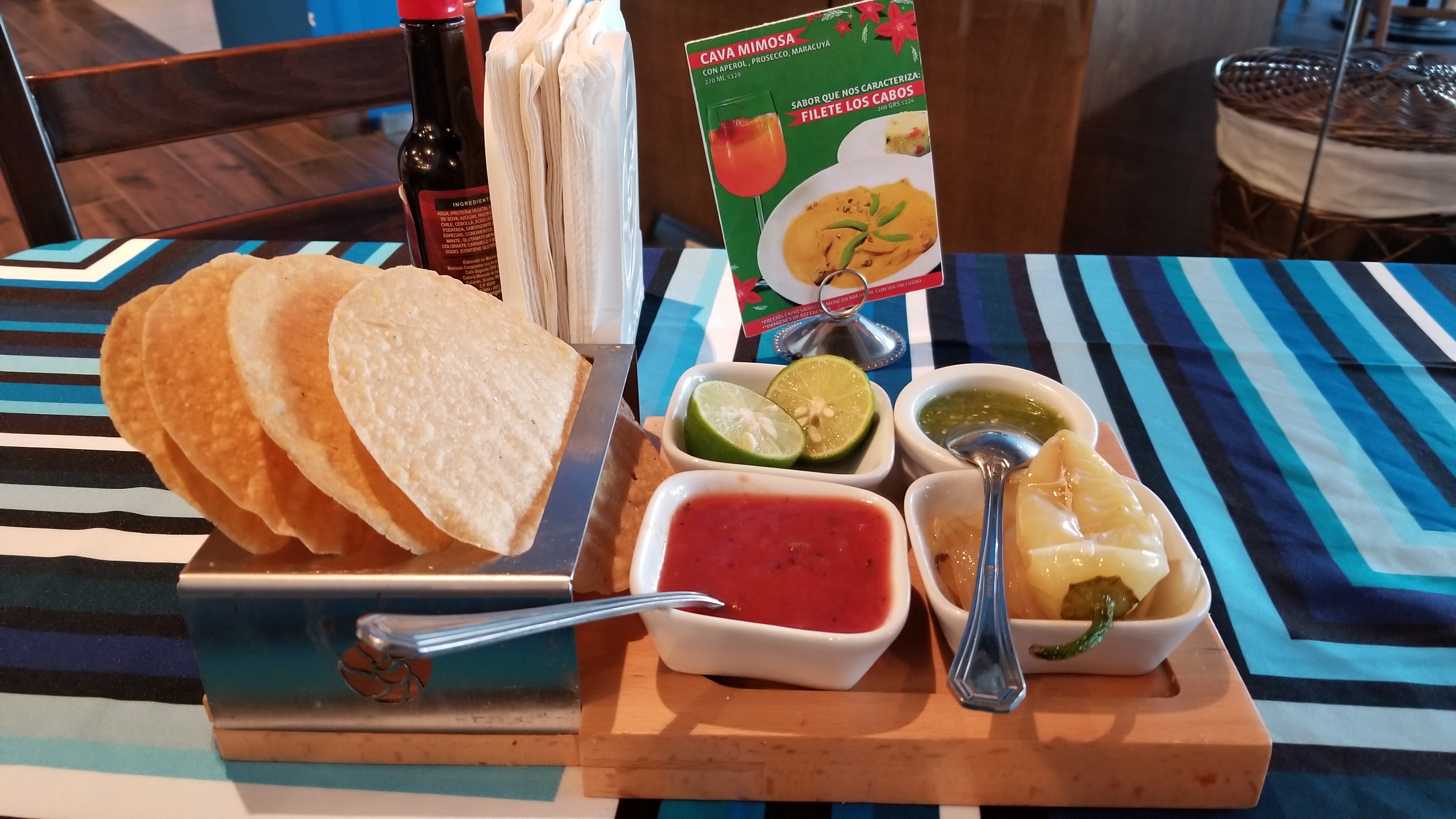 Which was 4 very fresh tortillas fried into huge round chips. Red salsa and green tomatillo salsa – very spicy. A fried mild yellow chili on top of fried onions, nice and soft, and limes. All delicious.
The waiter recommended the Camerones Chipotle and it was excellent. 8 large peeled shrimp in a delicious sauce with cheese, Chipotle chilis, and little green chilis. And a nice rice pilaf. The most delicious thing I've eaten this week! It came with 3 corn tortillas in a little black tortilla cozy.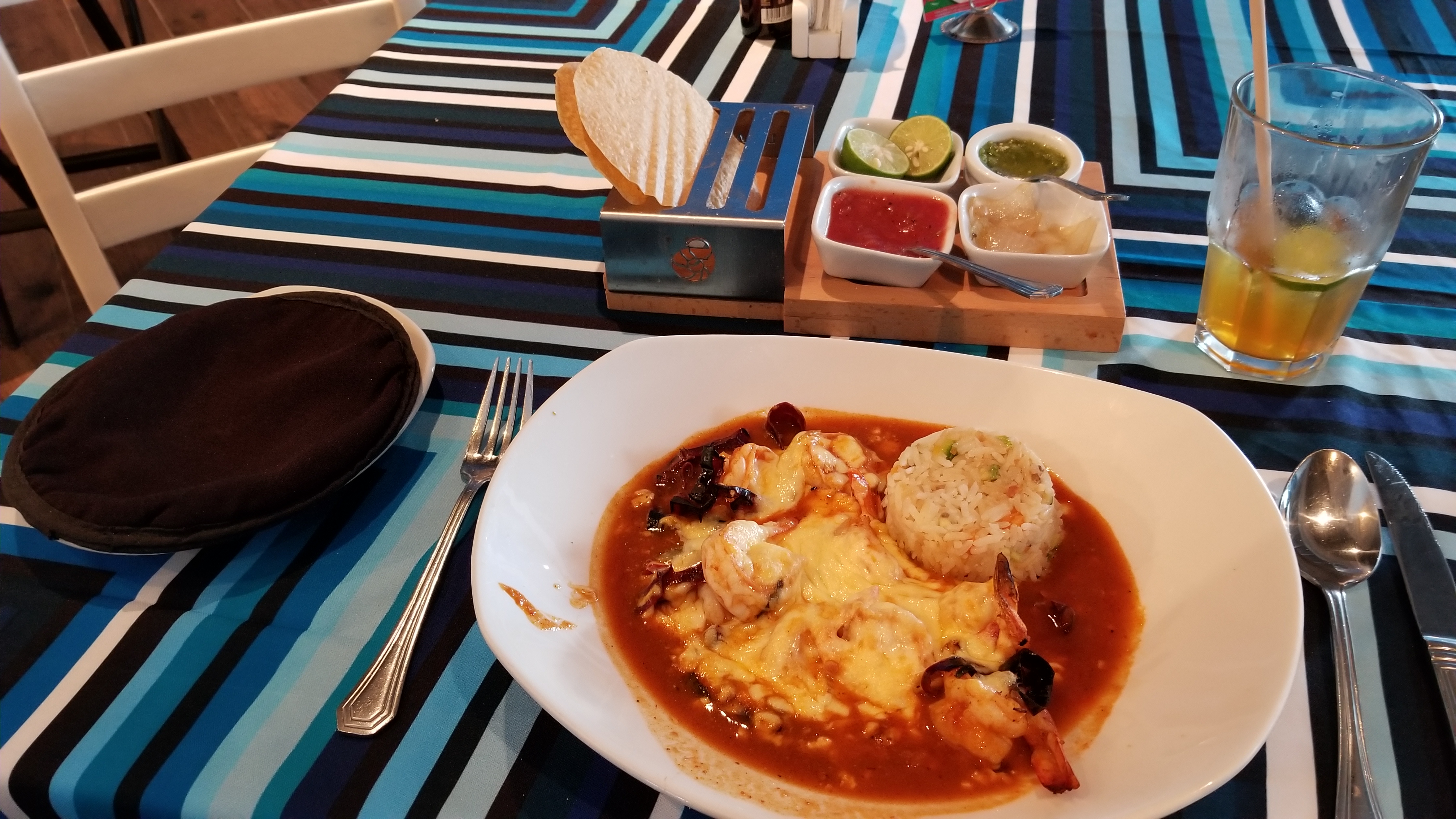 Mazatlan is not really a gourmet paradise but I can highly recommend Los Arcos.