Paella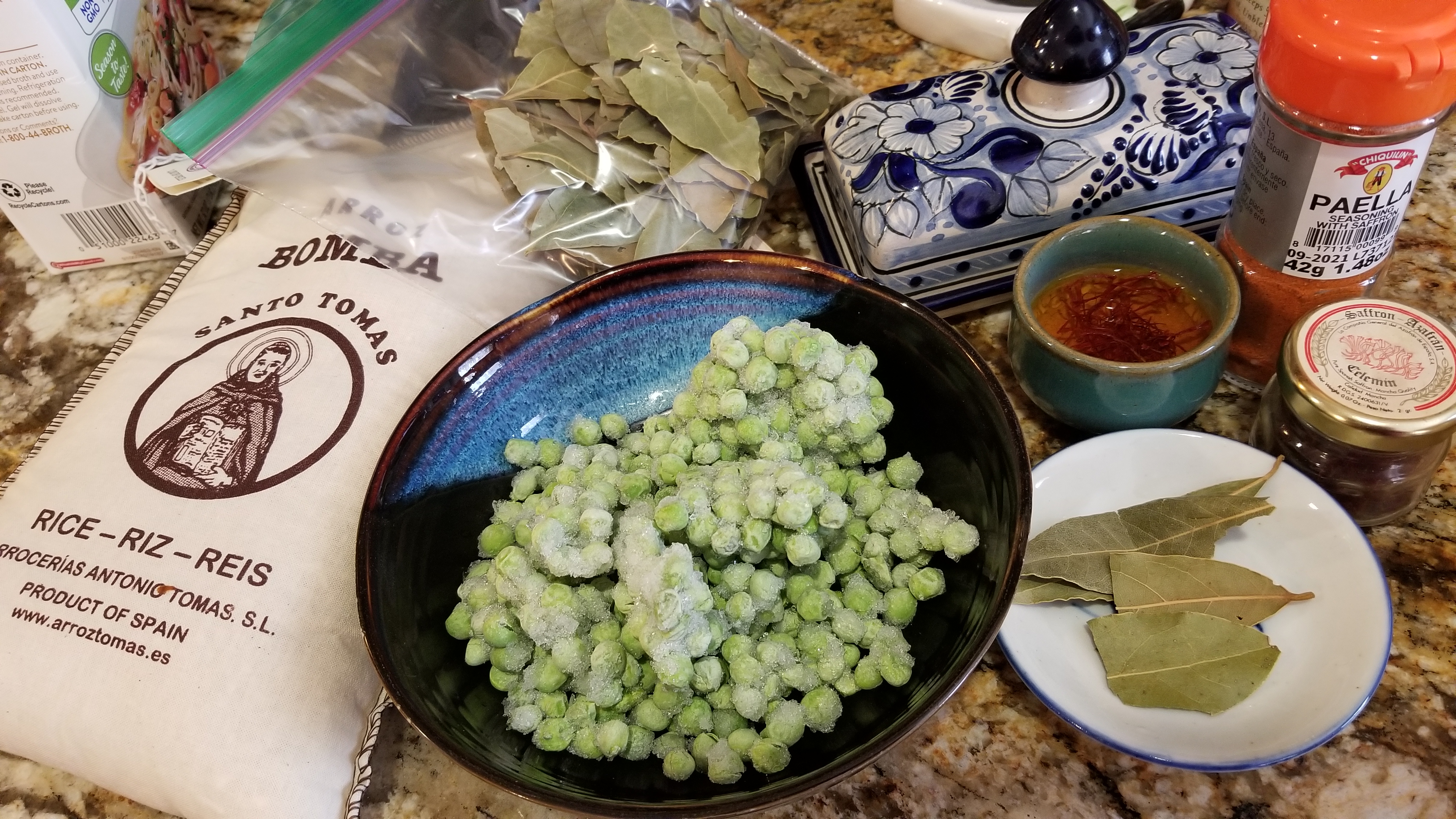 3/4 large yellow onion, chopped fine
4 cloves garlic, chopped fine
Black pepper
Olive oil
2 c San Tomas Bomba rice
5 c chicken stock plus extra
2.5 tsp Chiquilin Paella seasoning
1 pinch saffron, bloomed in hot water
2 Bay leaves
1/2 c peas
Cooked chicken, bite sized pieces
2 Aidells sausage, small chunks
Salt to taste
Saute the garlic and onion in olive oil with the pepper set aside. heat the chicken and sausage until browned on the edges set aside. in 5 to 6 tablespoons of olive oil fry the paella seasoning until fragrant. Add the rice and add more oil to ensure the grains of rice are coated. Fry a few minutes. Add the bay leaves and the peas. Add the saffron water to the stock and add the five cups stock to the pan. Add the meat on top of the rice and spread evenly. Cover the pan and cook for about 20 minutes without stirring. Add more stock if necessary. If too soupy at the end, turn the heat up for a few minutes. Check seasoning.