626 Night Market
In the northern boonies of LA, but outstanding food selections from 144 Asian food booths.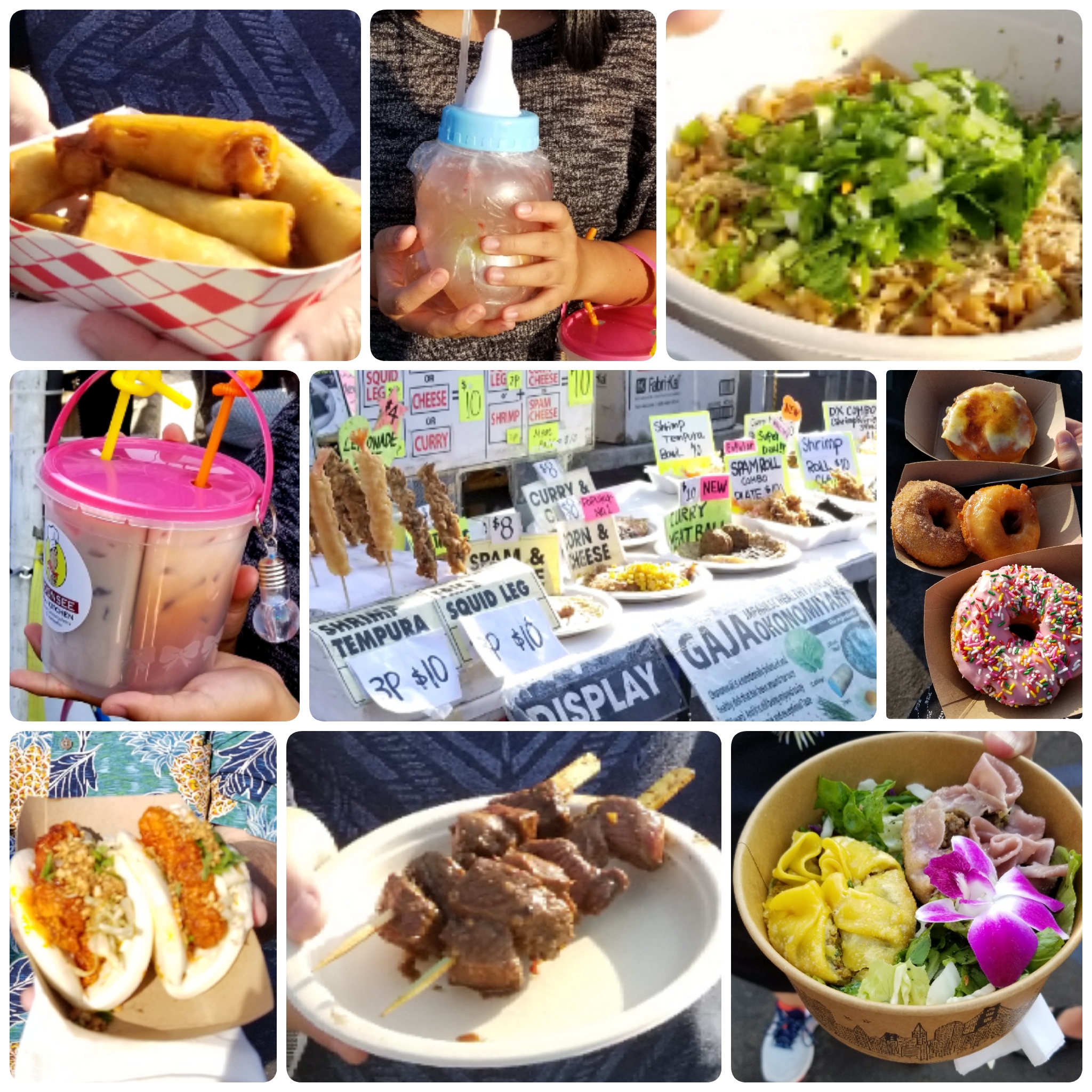 Almost everything we had we loved. Noodles, chicken skewers, Buffalo chicken buns, mandu, lumpia, cupcakes in a jar. Pretty high food quality as would be expected from the 626 area code. Because let's face it, Alhambra is LA's REAL Chinatown. The primary cuisines we saw were Taiwanese, mainland Chinese (including Tian Jin BBQ), Korean, Filipino, Japanese. No Thai or Indian.
Lots of milk teas and flavored teas like Orange green tea, pineapple black, passion fruit black, grapefruit green tea. No tea powder in my tea, it appeared to be all brewed tea. One place sold buckets of tea with 2 halves so we got to try both Thai Black tea and Thai Iced Coffee. Not as crazy looking (I mean Instagram worthy) as the baby bottle tea, or the lightbulb tea. Or the unicorn floatie drinks.
Most items were between $5 and $10.
Lots of stuff we had no room for – Lobsterdamous, Jian Bing, Shake Ramen, Chimney cake, ramen burgers, every flavor of tea…
The unanimous winner was the Wagyu beef cooked on a salt slab. Tender, rare, salty. $10 skewers, $13 steak.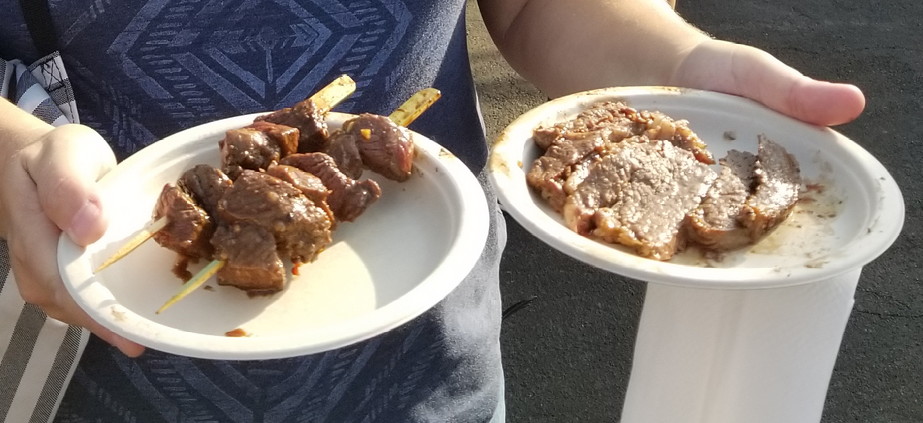 Losers: the Glazed Donut Bar wares were too greasy and doughy. And the mandu were very tasty but not worth $10 apiece.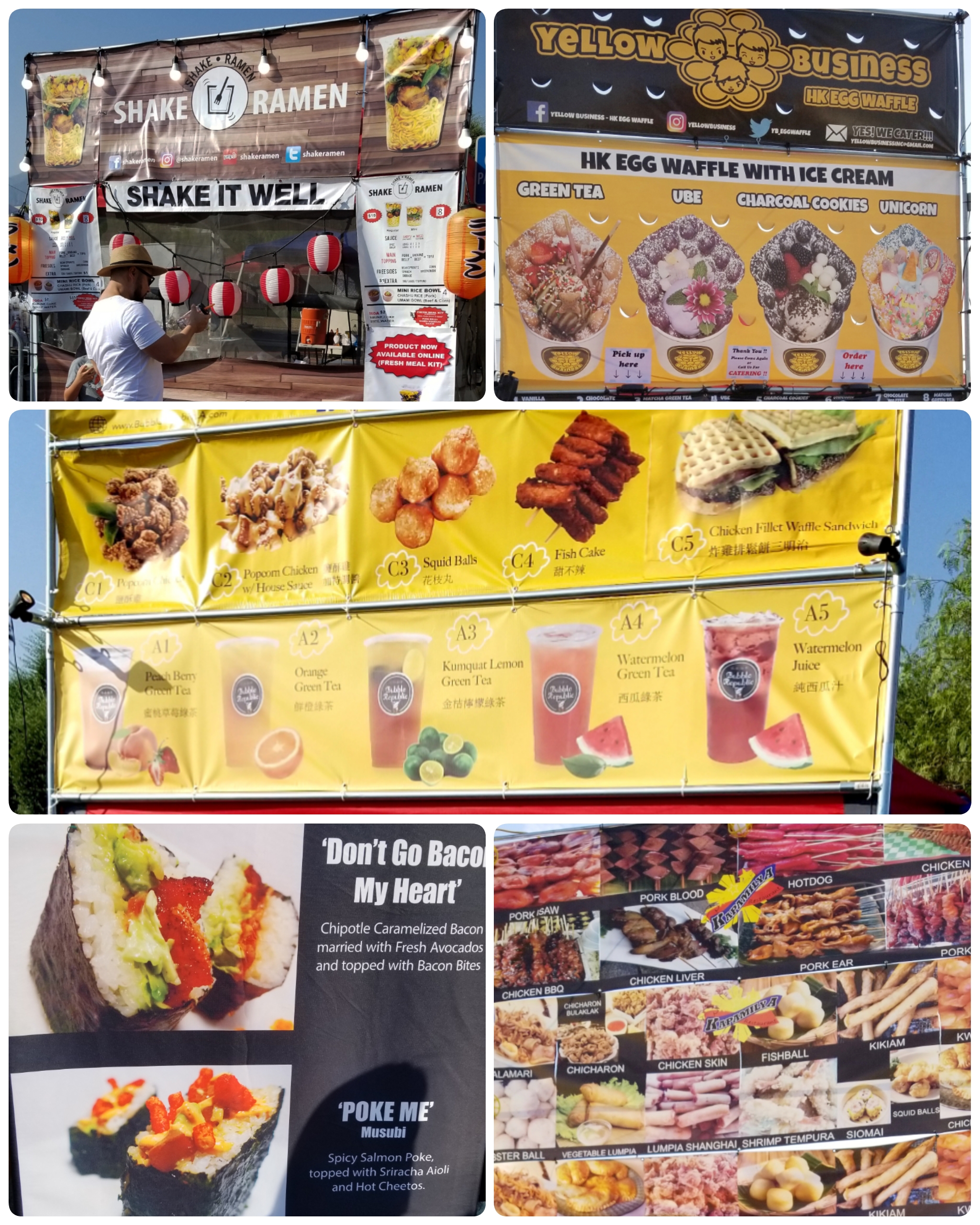 Helpful hints:
– if you are really serious you will arm everyone with a fork and straw and a couple of knives so everyone can try everything.
– Cash only, free parking, $5 entrance fee
– Entrance is the normal Santa Anita racetrack entrance north of Lot AW, so park as close to the NW corner if the parking lot as you can.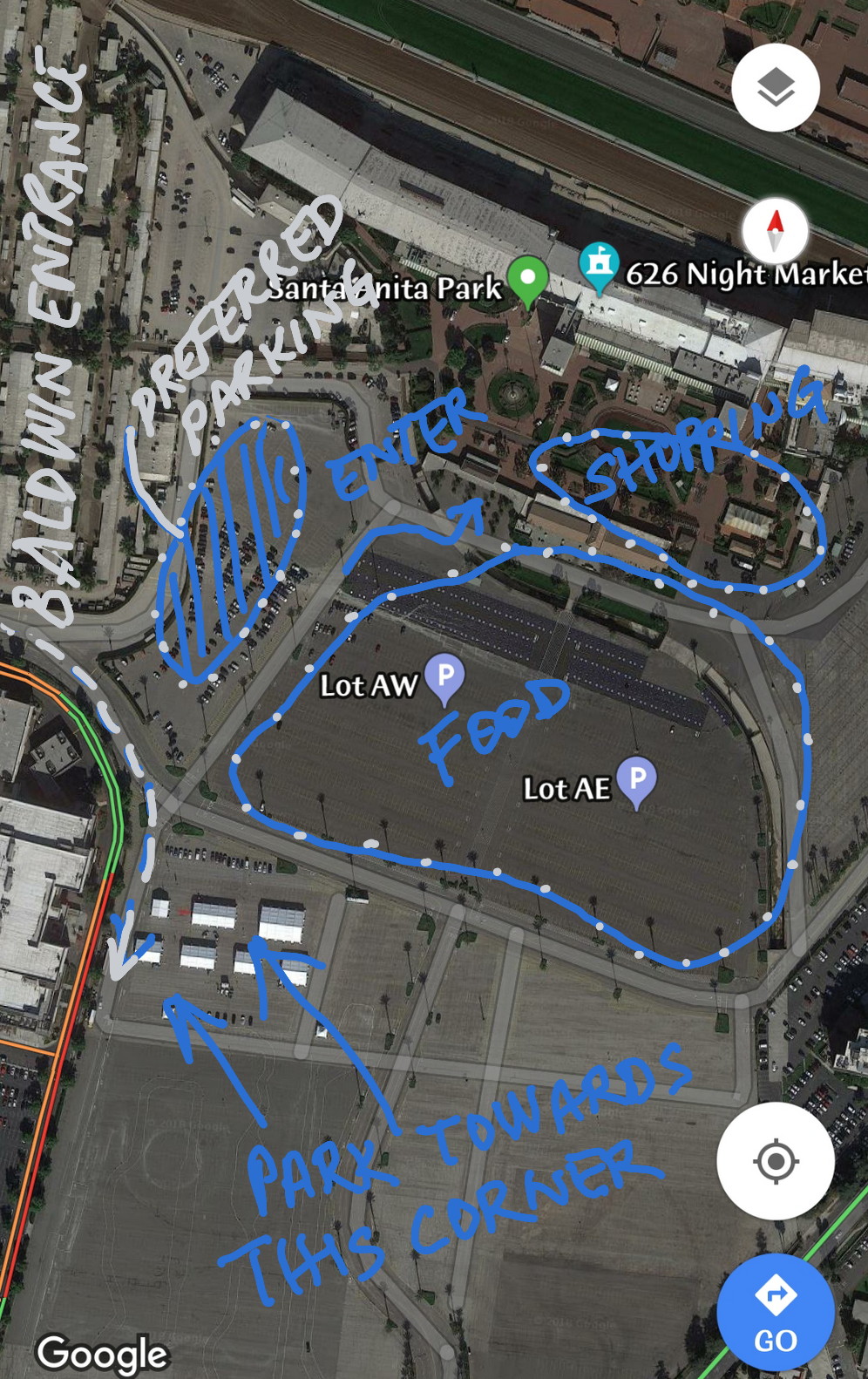 – bring UV protection, we could feel that burn until 5pm
Go if:
– You love Asian food and want to expand your repertoire
– You can get in early and be done before 6pm when the hordes descend.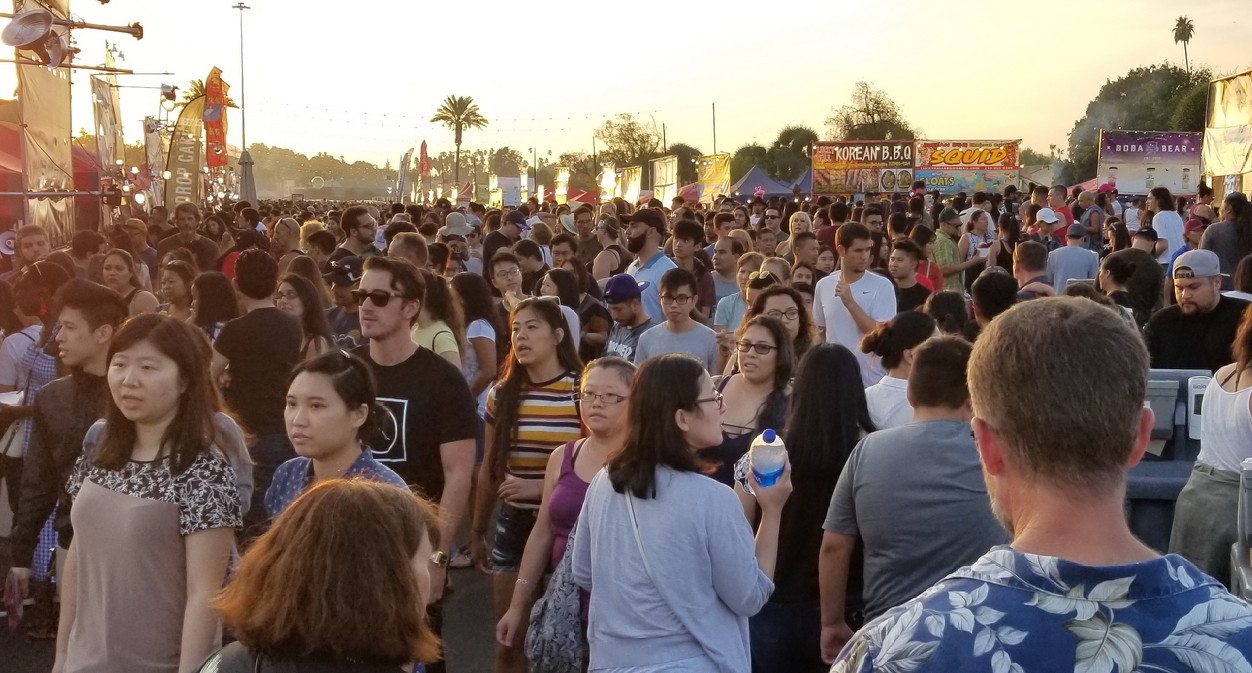 Don't go if:
– You're looking for anything more than food, food, food. Very limited shopping, no entertainment.
– Anyone in your party is hoping to find "American" food like hamburgers, pizza. There might have been one taco truck.
– you're not hungry because it costs $5 pp just to get in.
– You don't have the time to schlepp alllll the way out to Santa Anita park
But those are silly excuses. Gaze upon the magnificence that is the vendor list, and start drooling: