Rome Day 2
How to have a great day in Rome:
Marvel at the David, all 15 feet of him
Then realize that there are dozens of sculptures at St Peter's Basilica just as big as the David. Feel small and insignificant at St Peters. Just like the rest of Rome, St Peter's is simply monumental.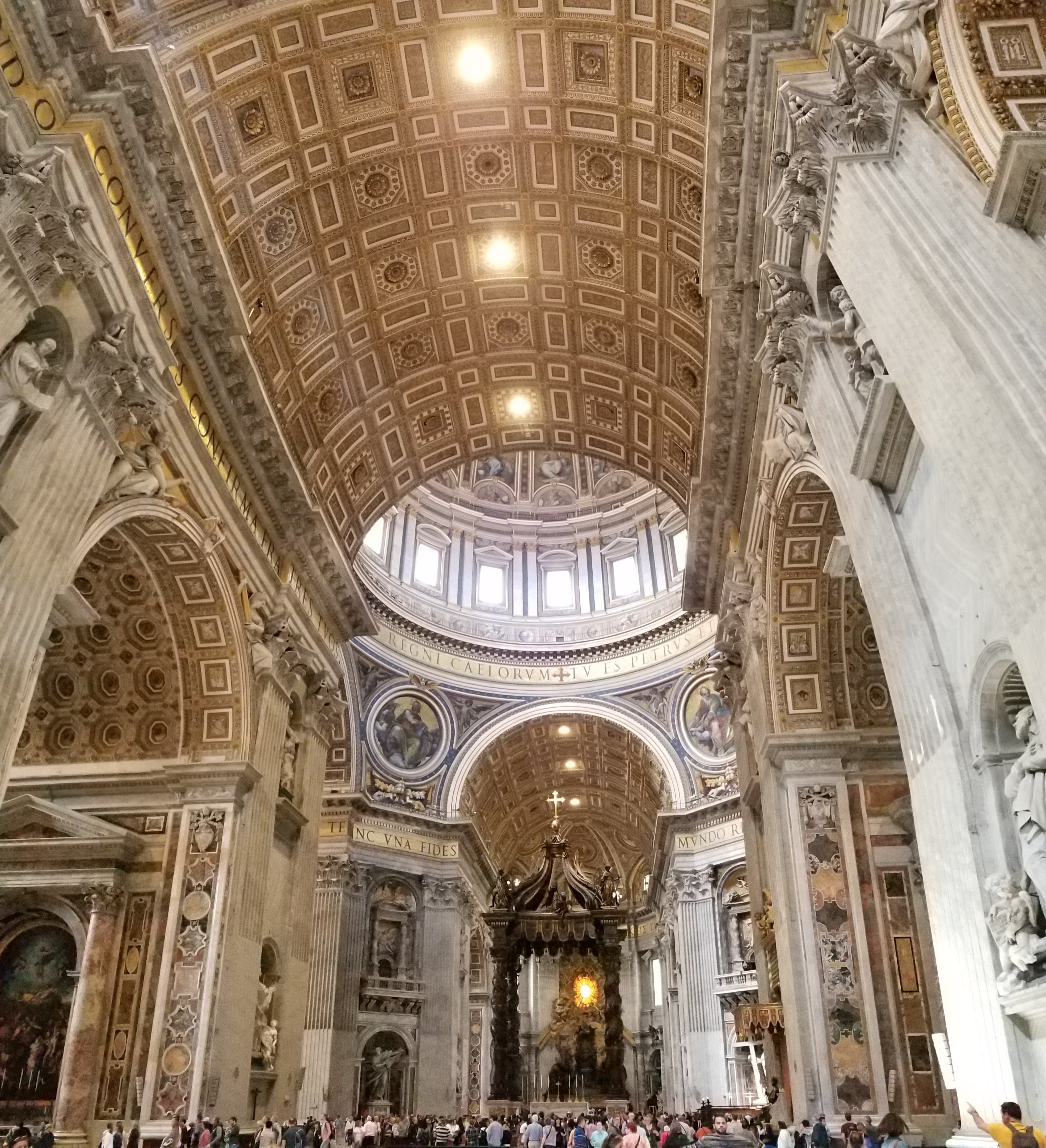 Have a late lunch at Cafe Bernini in Piazza Navona. We can highly recommend the bruschetta, risotto, and pizza with spicy salami.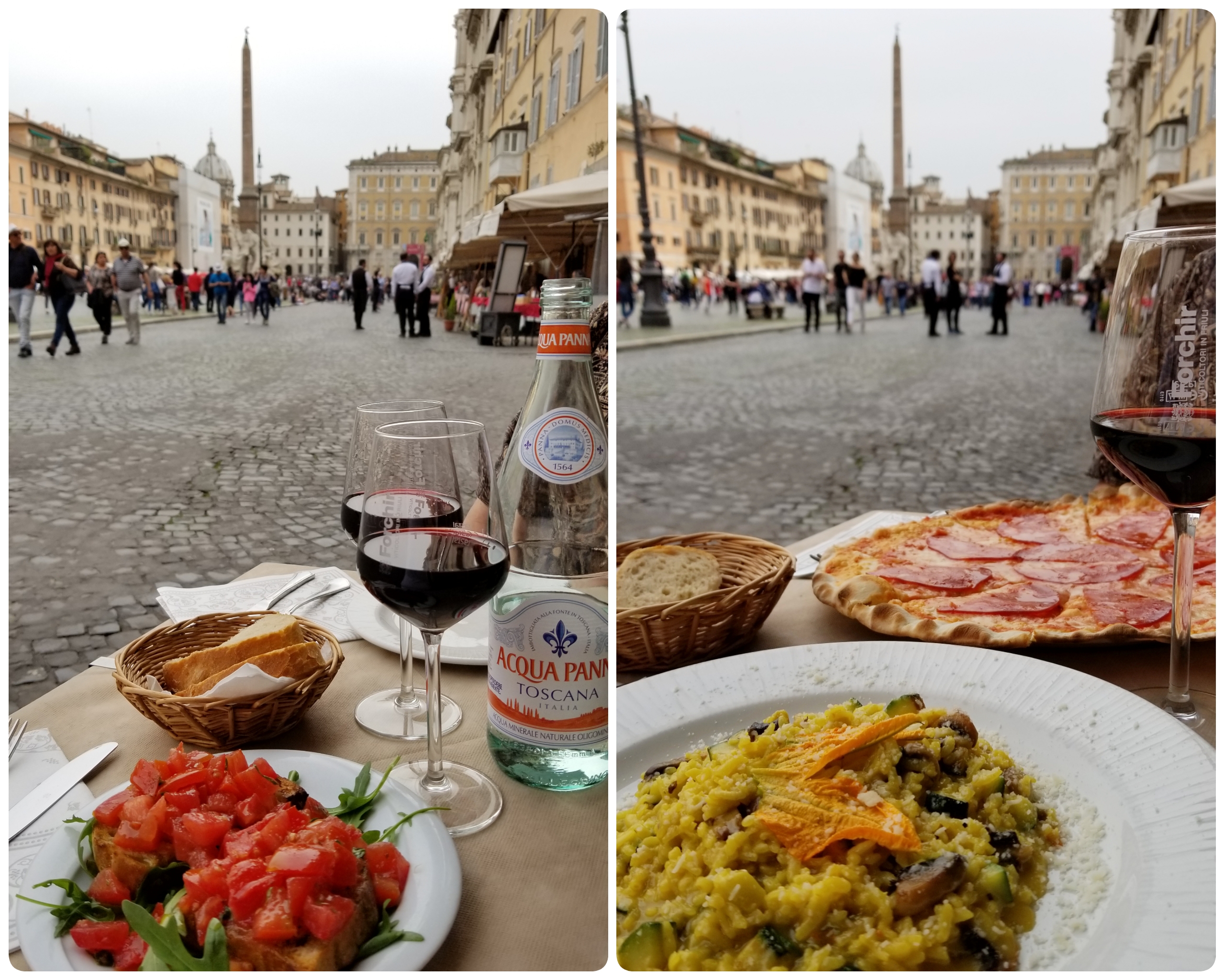 Sit on the Spanish Steps with your Pompi Tiramisu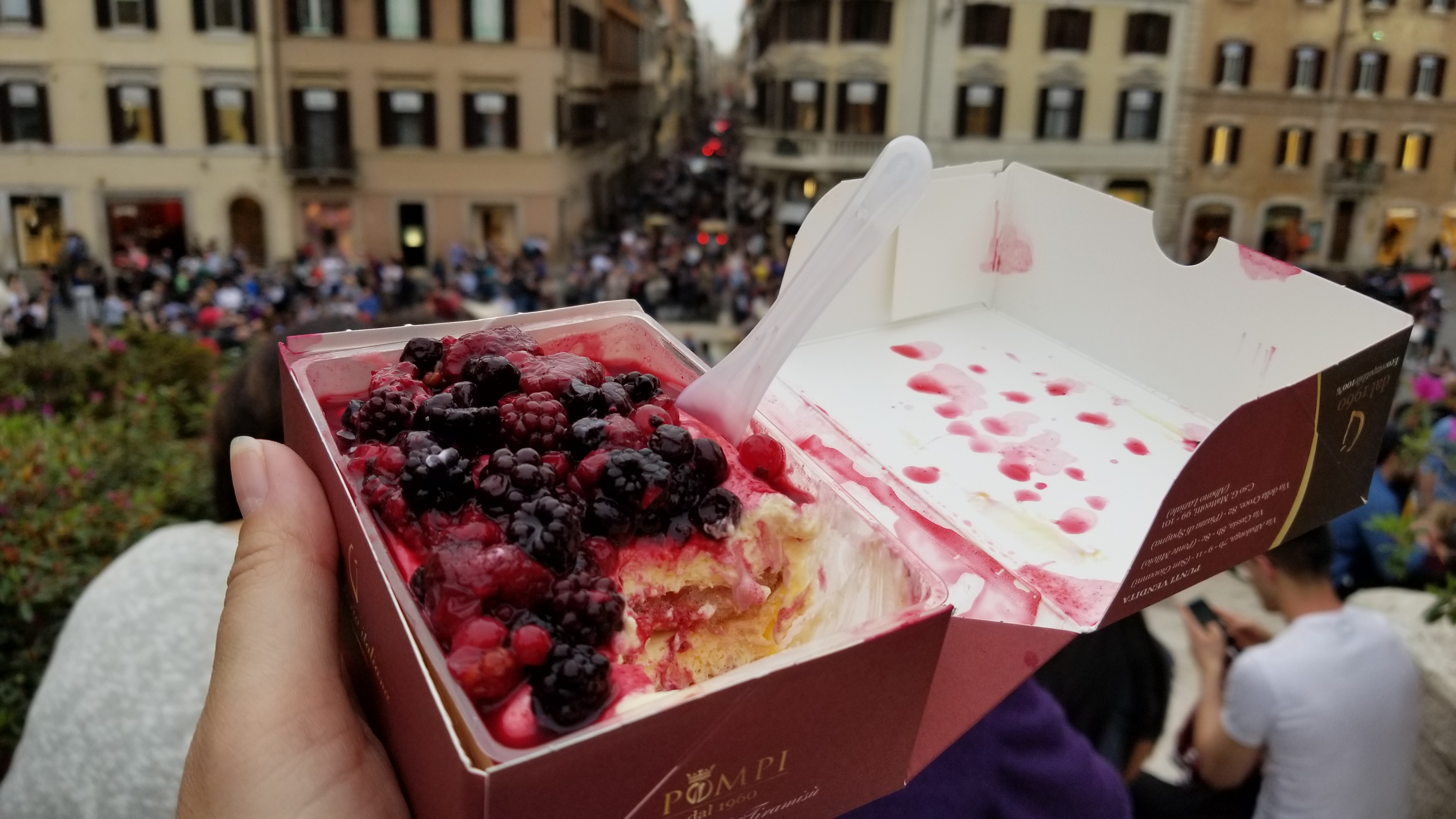 Have Gelato dipped in chocolate at Fridgidarium. Maybe not the best of the trip, but in the top 3 gelaterias especially with the high quality chocolate dip.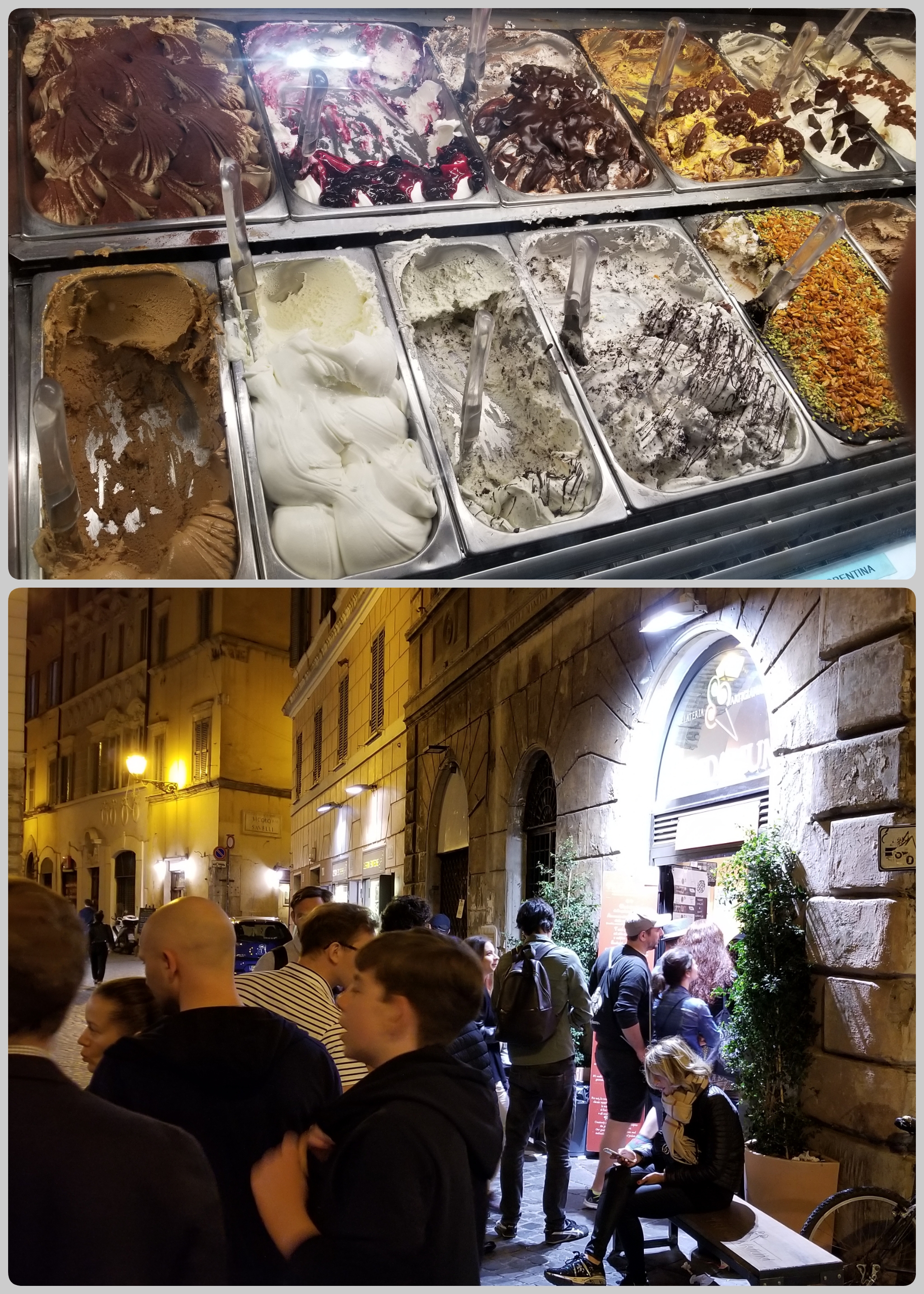 (And try to stay out of the Tiramisu place next door)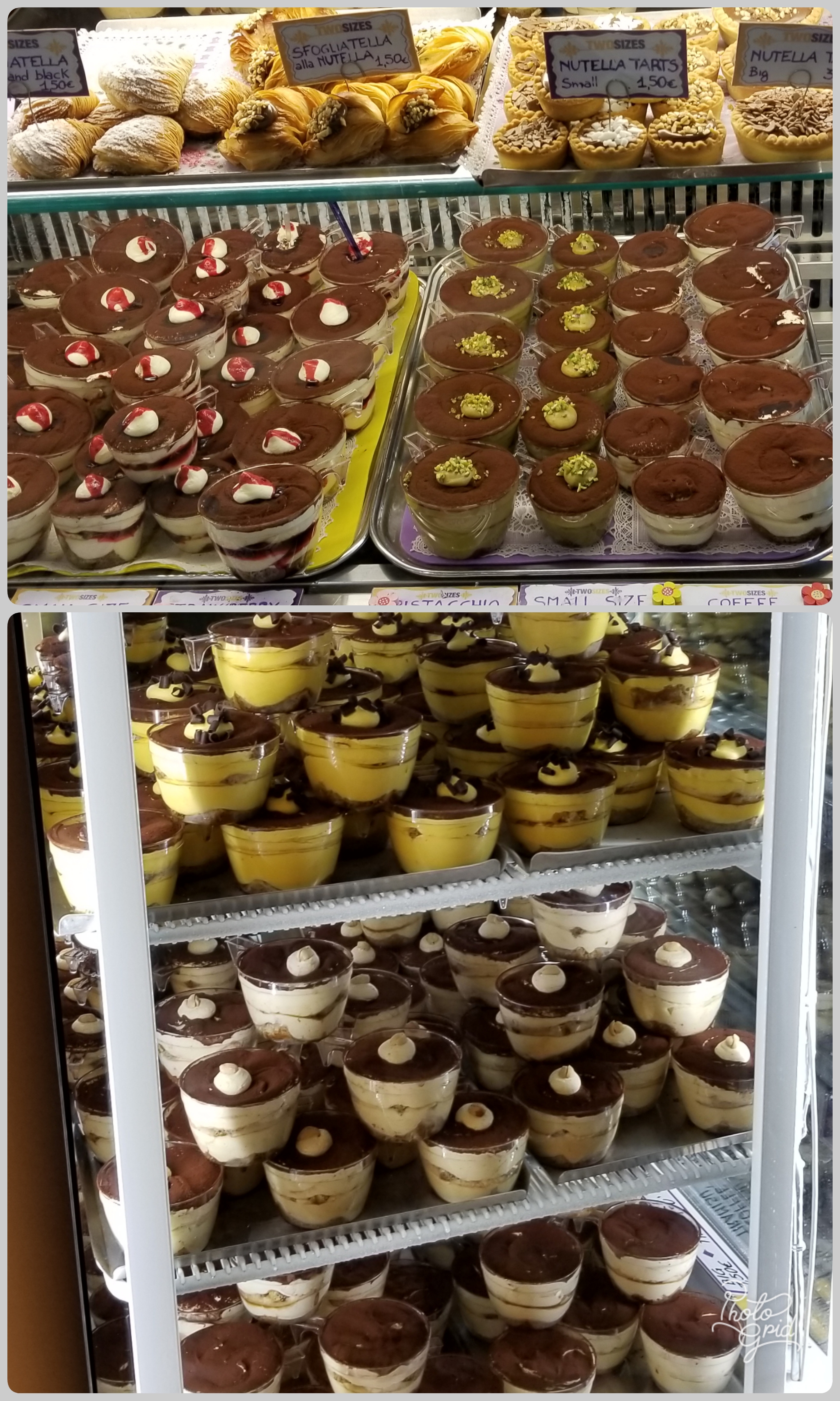 How not to do Rome:
Dont get sick. Wash your hands often, stay hydrated. I try for a mid morning water break – an entire 16oz/500ml drink. I think we need to add a mid afternoon water break as well.
Be prepared with sunscreen for sunny weather, and a variety of light to heavy jackets.
Keep a change purse full of 50c, 20c, and 1e coins for the public bathrooms. Don't try to cut back on water to avoid bathroom hunting.