Rome Day 1
Breakfast at hotel – nice selections of meats, cheeses, sweet rolls, and eggs/sausage/beans for the English. I am loving my Caffe Macciato's. You know of course that you don't order cappuccinos and lattes after noon – unless you are a horrid tourist, or heathen, or both. Coffee (and by coffee they mean espresso) "marked" with cream, in the cutest little cups. Pure coffee flavor, smoothed out by the milk, and I put 1/4 tsp sugar to cut the bitterness. Perfection.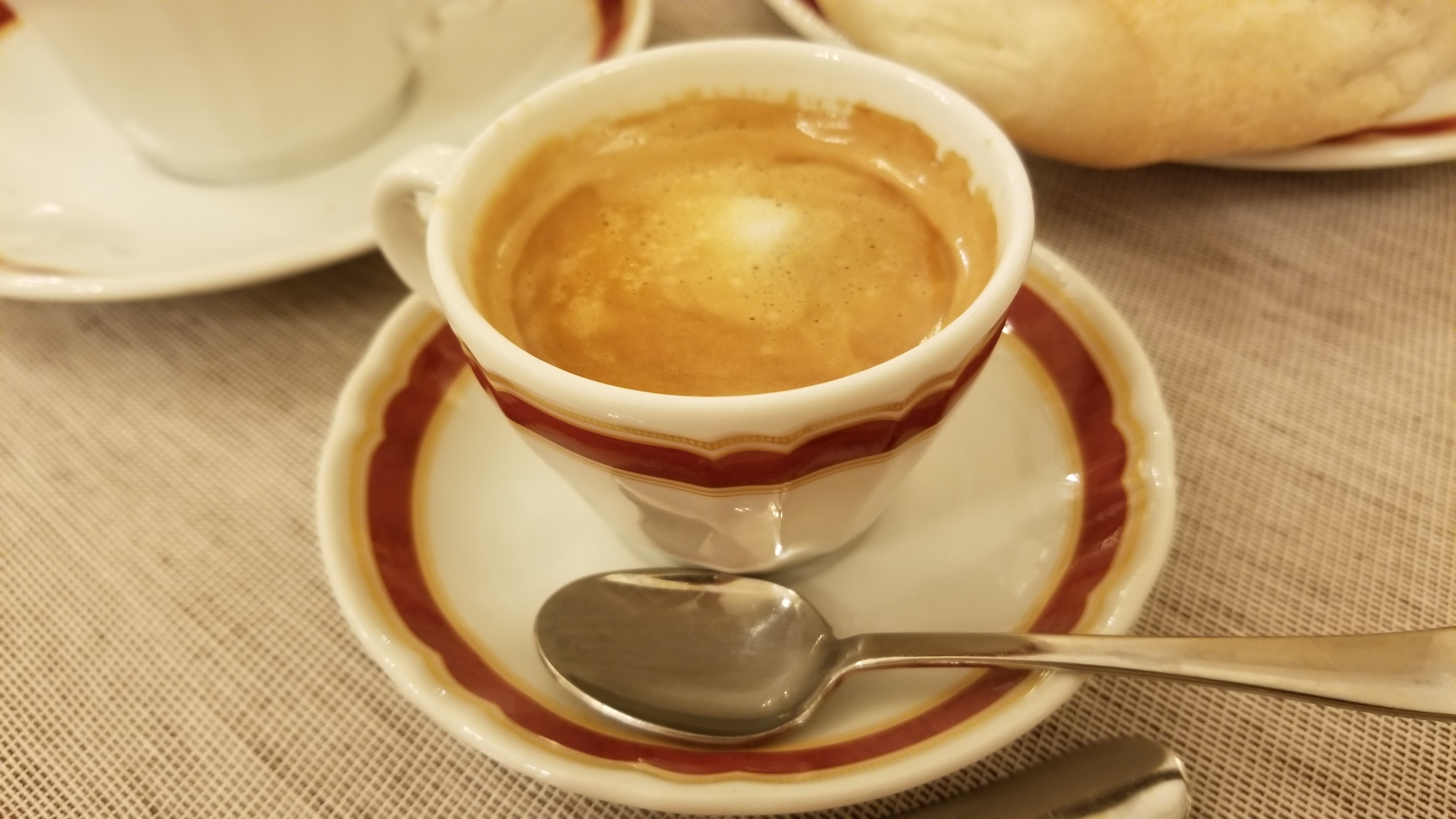 Angels and Demons tour – which was a great introduction to Rome. We booked this thru City Wonders. We visited the main sites in the book –
Santa Maria del Popolo (Earth)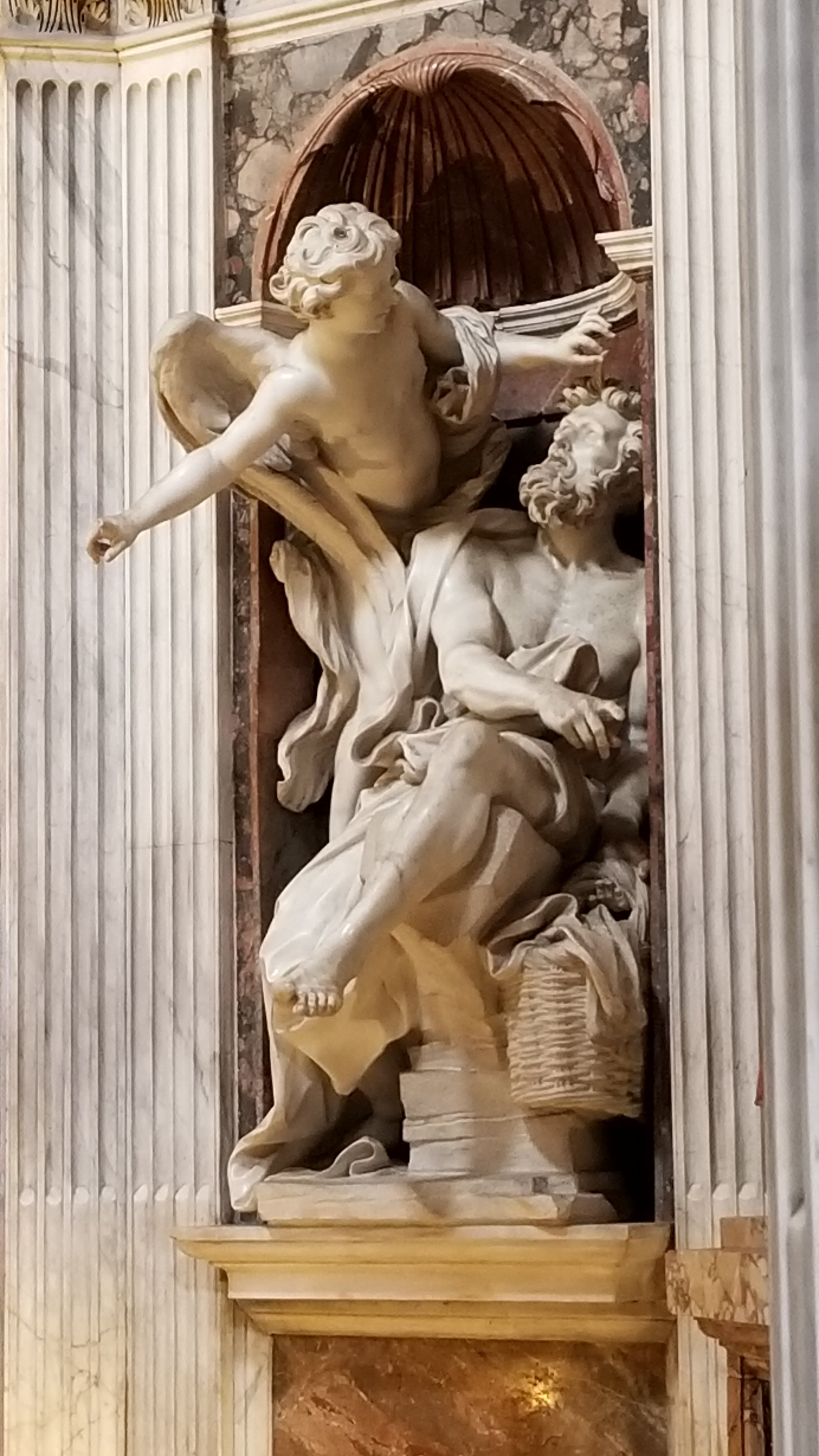 St Peter's square (Air)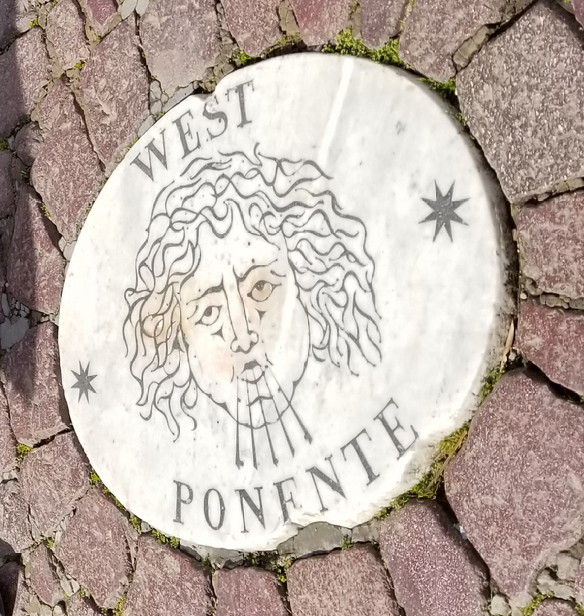 Santa Maria della Vitorria (Fire)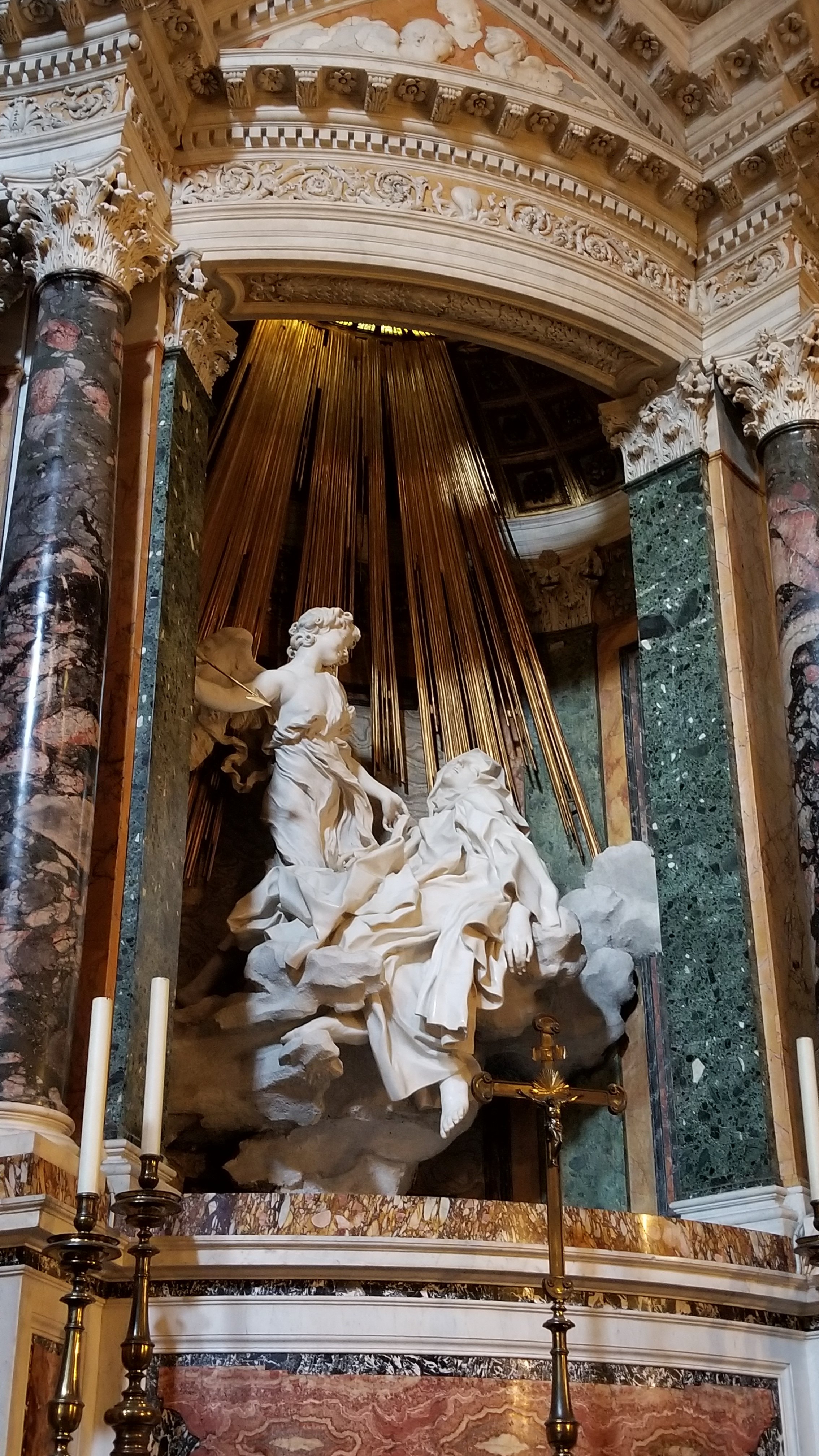 Piazza Navona (Water)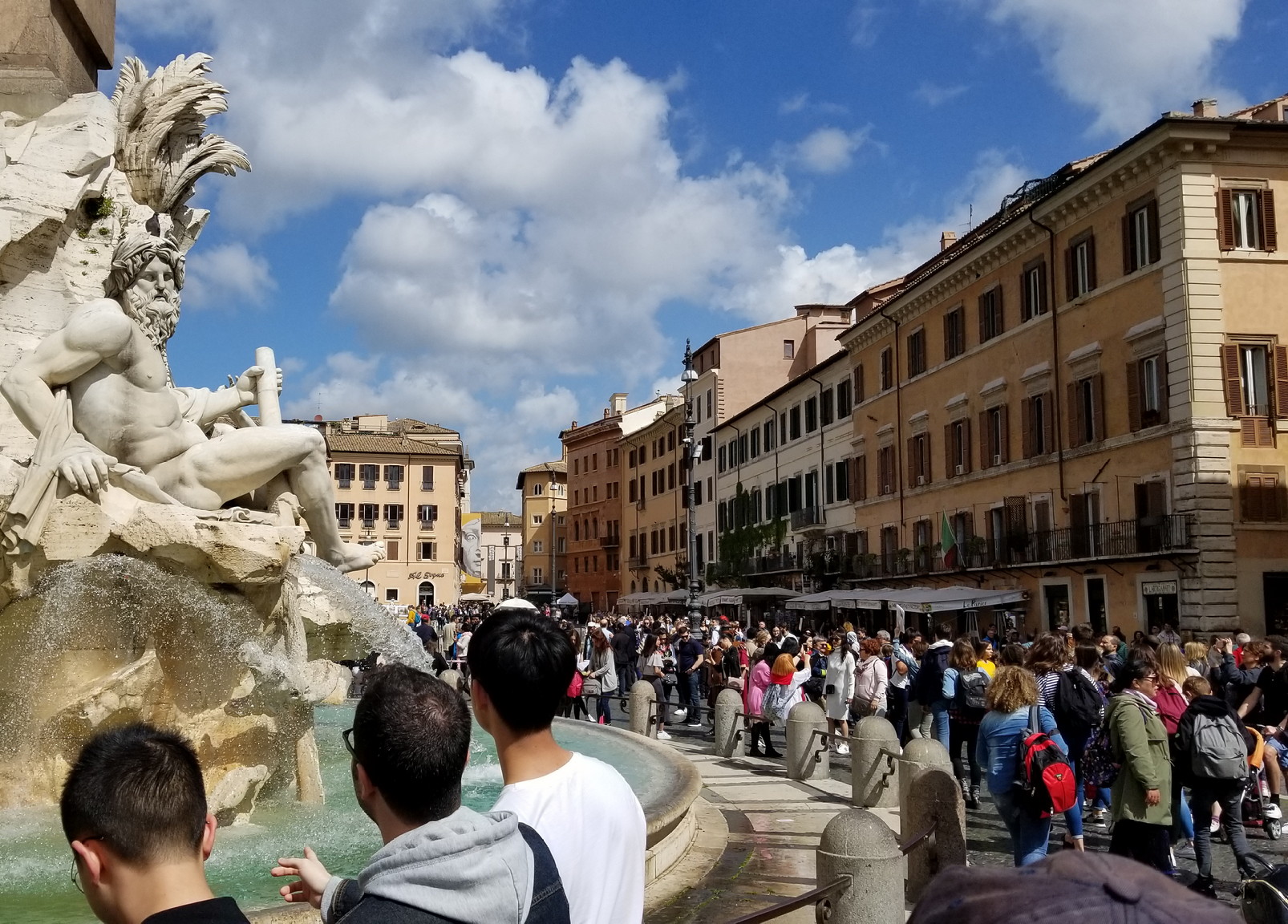 Castel Sant'Angelo
Each and every sites was spectacular. They also tell you the entire plot of the movie so that the visits make sense. And point out all the plot holes. Well worth the money. I liked that it was a small tour of about 20.
Lunch at Francesco, near Piazza Navona. Great artichokes and pizza – did not try the bruschetta or pasta but they looked good. The artichokes are in season now, they sit in great piles outside the restaurant, they rub them in herbs and then steam or fry them.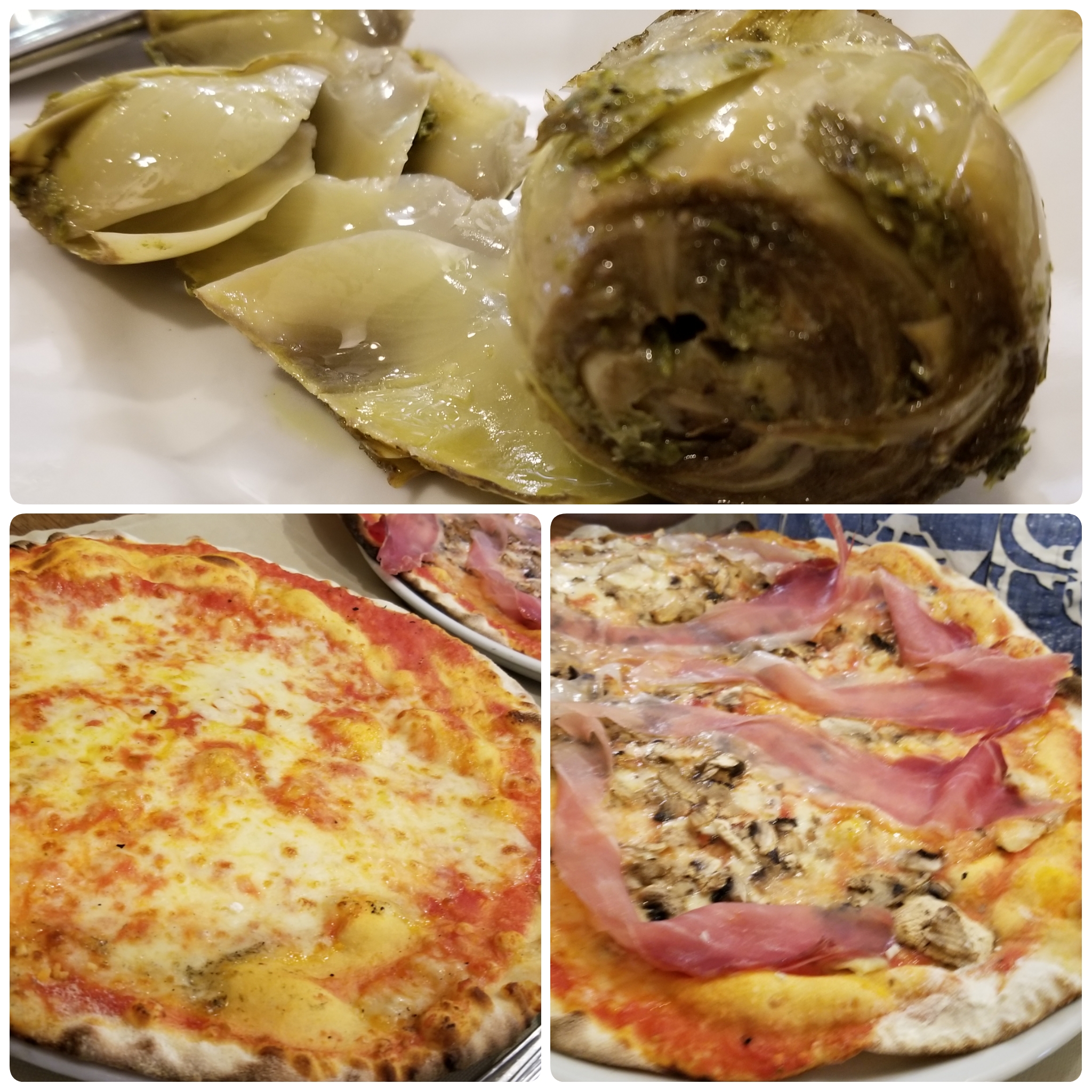 Study
Pantheon
Drinks on the square
Dinner at Baccano
More study
Gelato