Julian Serrano Tapas, Aria, Las Vegas
There are two famous Spanish restaurants in Las Vegas, Jaleo and Julian Serrano. We experienced Jaleo last fall and enjoyed the ambience and the food. But I think the food is better at Julian Serrano – but it's too bad they're positioned in Asia's noisy, cavernous lobby.
What you don't see in the following picture is the 2nd plate of Jamón Serrano we ordered just for Samantha. We were about to order Pan con Tomate as well but the waiters warned us that the Jamón and cheese plates already come with PCT.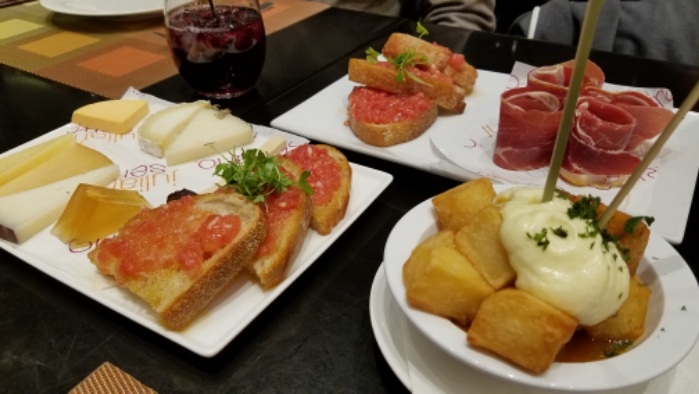 The Jamón was very good and the portion was generous for $16. Each of those swirls was one big slice of Ham. The Pan Con Tomate was crisp and garlicky with lots of tomato and olive oil. No soggy bread.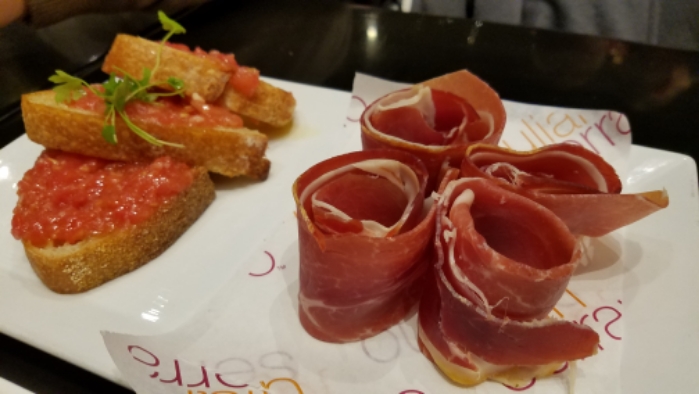 The Patatas Brava were decent. Big portion. In general the portions were bigger than I expected.
The cheese plate was truly amazing.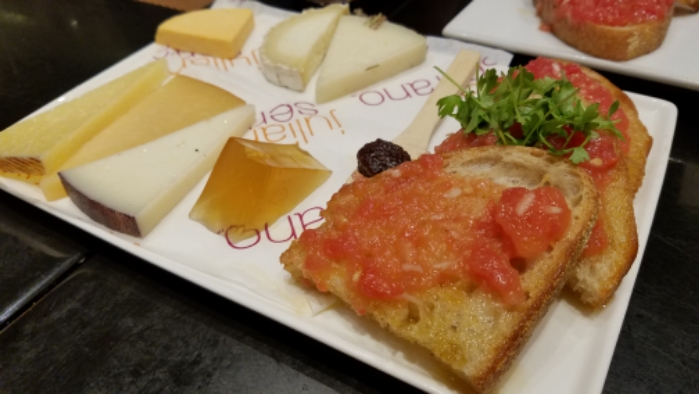 At $17 for 6 prices of cheese it should be! But they were very flavorful and subtly different. I really enjoyed these cheeses with the honey jelly on the PCT. The menu lists them as "cana de cabra: soft goats milk, one-year-old manchego: sheeps milk, cabrales: cows milk, la serena: soft sheeps milk." Next time I would get a glass of sangria and the cheese plate and call it a day.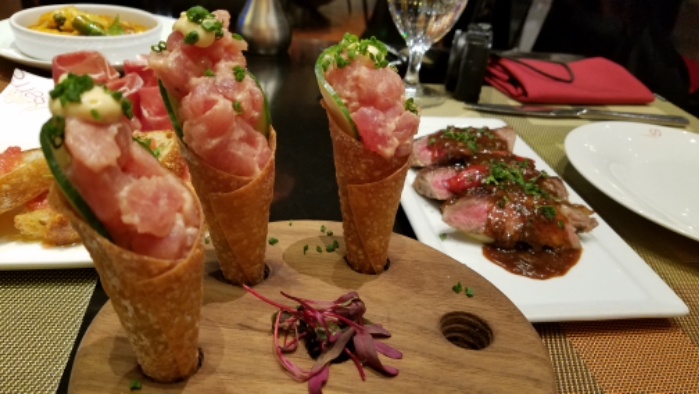 The Ahi cones were a bit spicy, nice pieces of fish, no sinew, and the crunchy cones were a nice contrast.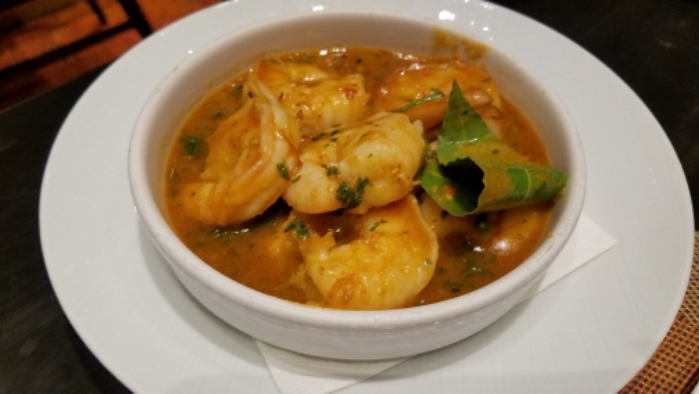 The Gambas were good, nice big pieces of shrimp.
The waiter sweet-talked us into the Chistorra pork chorizo sausage (the Chistorra on the receipt must be the sausage) but actually it was very good, meaty, spicy, no fillers or funny textures. Makes me realize that what passes for Chorizo in the States give Chorizo a bad name!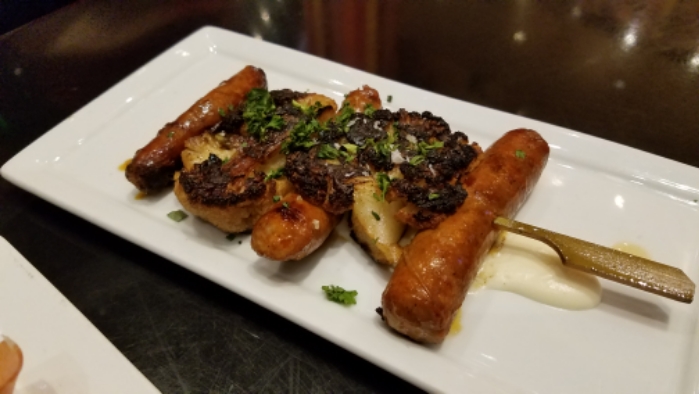 Go if:
– you want to experience authentic Spanish cuisine
Don't go if:
– $169 for 3 people turns your stomach. We ordered 9 dishes for 3 people which was about right. 6 dishes for 2 people would have been a light lunch.