Lunch in Raincouver (Banana Leaf)
We were looking forward to some great Chinese dining in Vancouver, and thanks to a Trip advisor article, found a winner.
We were already on Main Street checking out Pulp Fiction used book store when we realized Banana Leaf was just down Broadway. We took the 99 bus down (since it was still about 35degF and raining) and easily got a table at 230.
Let me just get to the point – the food was delicious with authentic spices and flavors I haven't tasted since my days in Singapore. Sambal Shrimp, Mee Goreng, Nasi Goreng, Roti, Chicken Sate. The Sate was so authentic – mildly sweet with lots of lemongrass – that Ms S didn't even like it! So Ms M proceed to chow down on all of it.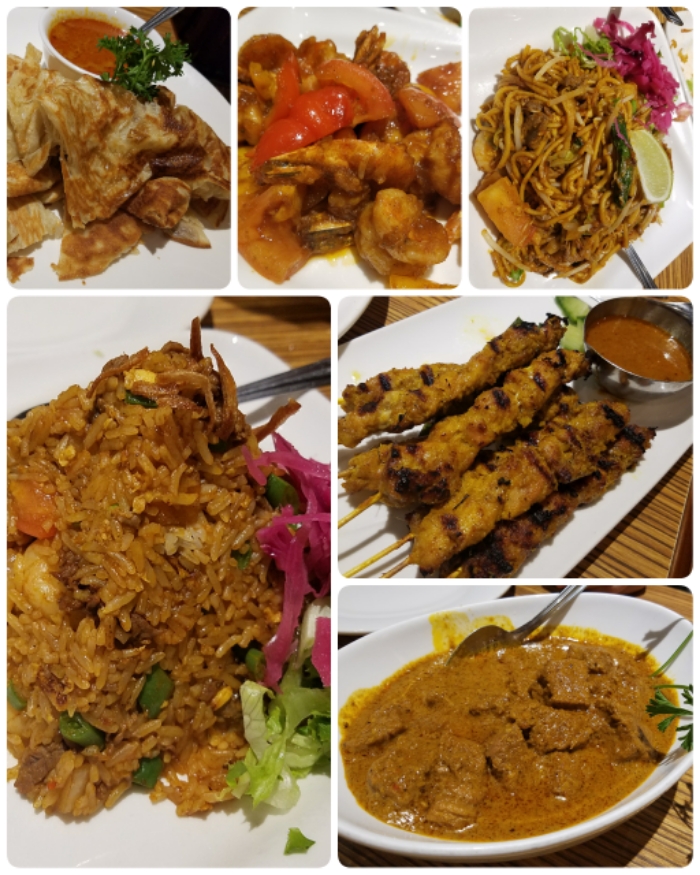 But the real star of the show was the Beef Rendang. I haven't had this dish for 10 years – it simply doesn't exist in San Diego. I'm ashamed to say I don't really know what goes into a rendang but it's lots of different ground woody spices like lemongrass and galangal and groundnut. My taste memory certainly remembers it though. Sooo good. I may have to go back for another meal.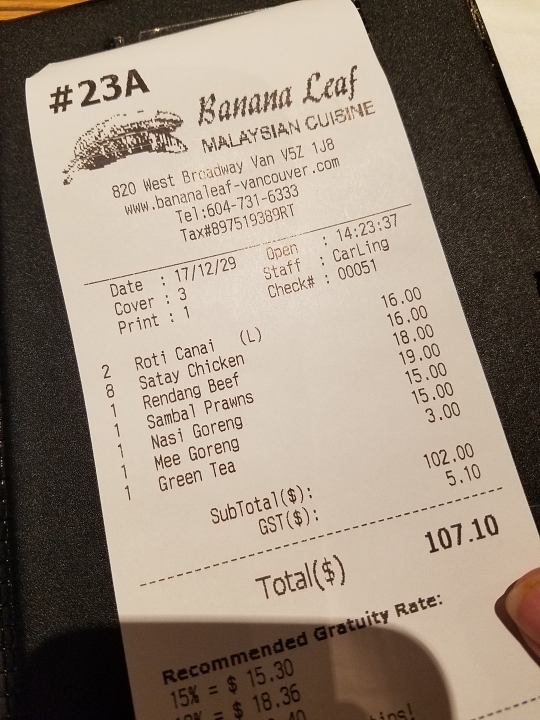 Inexpensive too, the check above is in CAD, which is the equivalent of about $84USD.