Holiday treats
Chocolate Yule Log, from Edelweiss bakery in Rancho Bernardo. This is one of our yearly traditions! Filled with chocolate mouse, the homemade chocolate buttercream frosting is the best part.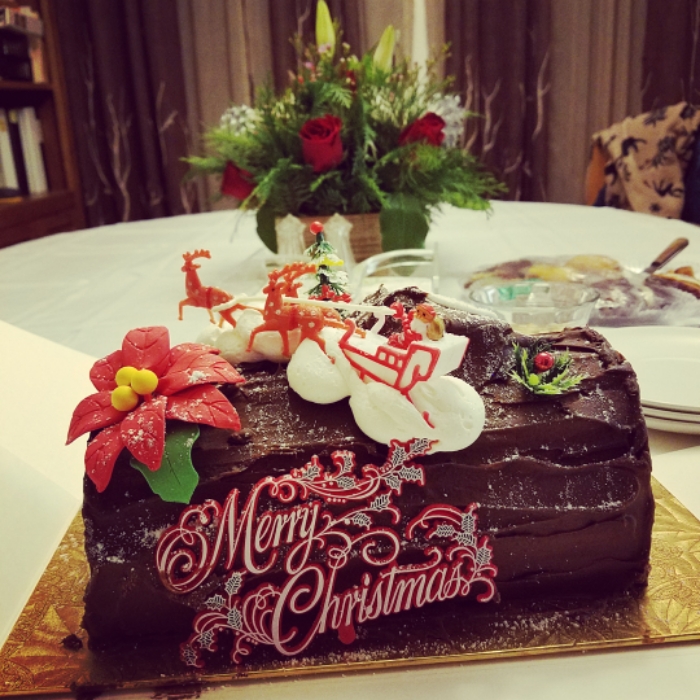 Pan Dulce from Aurora's Bakery in Escondido. Super-sized and freshness that actually lasts for days! The squiggly yellow cookie is a huge sugar cookie, really good. The raspberry Coconut roll is what zingers wish they could be. And Ms S vouches for the Conchas.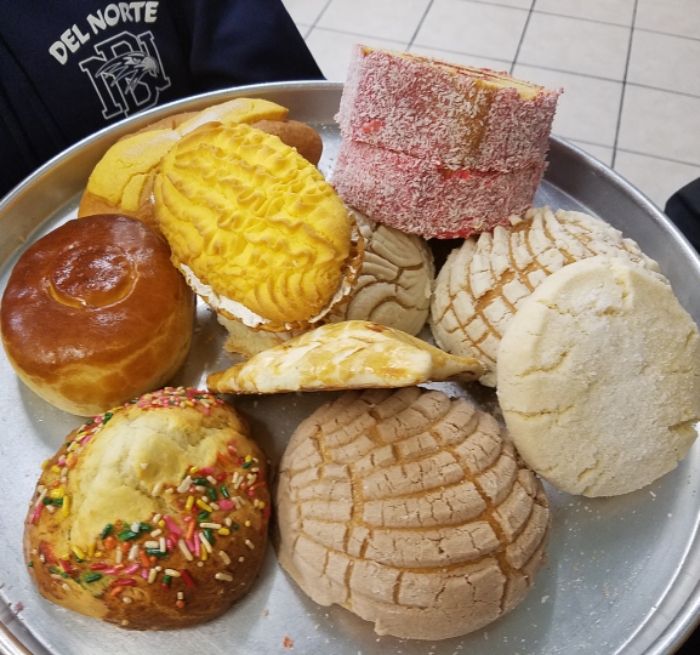 This all serves to remind me that the quality of mass produced "name brand" groceries like Van De Kamps, Prego, etc have significantly degraded in quality over the last few years, and I'm not even referring to shrinking package sizes. I've been disappointed in recent purchases of watery yogurt, plasticky cheese, oddly viscous spaghetti sauce, cardboard-like chips ahoy. Making food from scratch results in significantly better results.