Mariposa (Sedona, AZ)
Top rated views and a carnivore friendly menu… Top of that list is Mariposa. We arrived at 5, having heard of the gargantuan wait times for the patio. Luckily we were seated right away. The views northward were indeed spectacular. p

The temperature was just starting to cool off and we were pooped from our long day of 4WDing and hiking. I ordered my Old Fashioned which was made with macerated cherries in addition to the traditional orange peel. The slight sweetness of an Old Fashioned is what makes it so drinkable.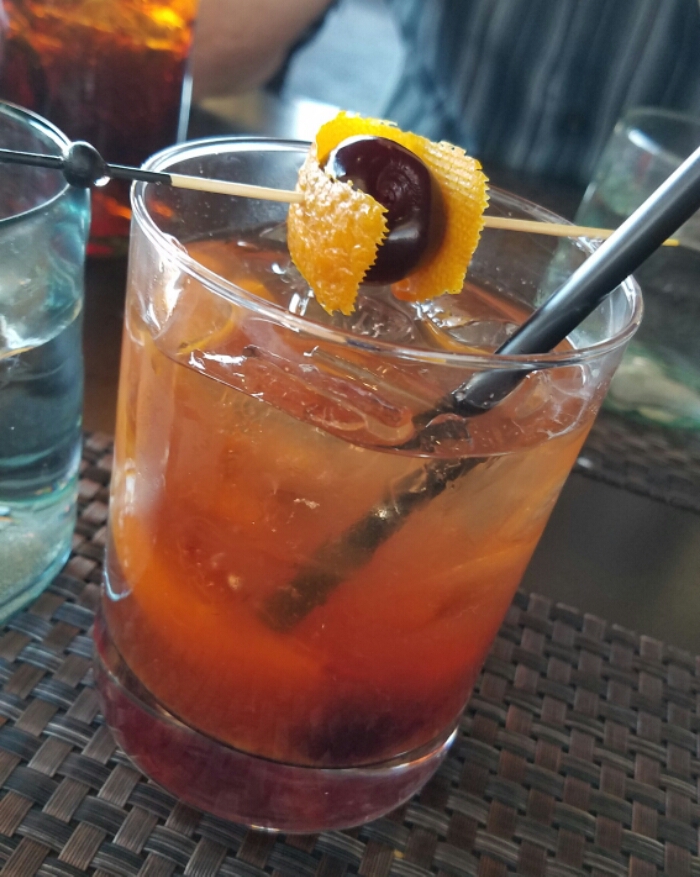 Mr A is on a strict carnivore diet right now so he opted for the filet. He asked for Medium but it was a touch underdone… Next time he'll ask for butterflied. The sauces, a tarragon bernaise and chimichurri, were both excellent.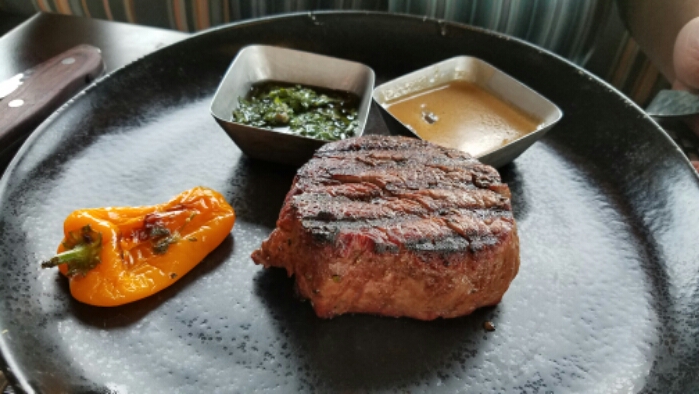 I was lured in by the special: a 6oz filet, 2 lamb chops, and a locally made sausage. Excellent tender filet (medium well), and I liked the lamb cooked medium. It looks totally charred but it was still a touch pink inside. The sausage was good but a little too much cumin for me. The breakfast potatoes on the side were unexpected and jarring.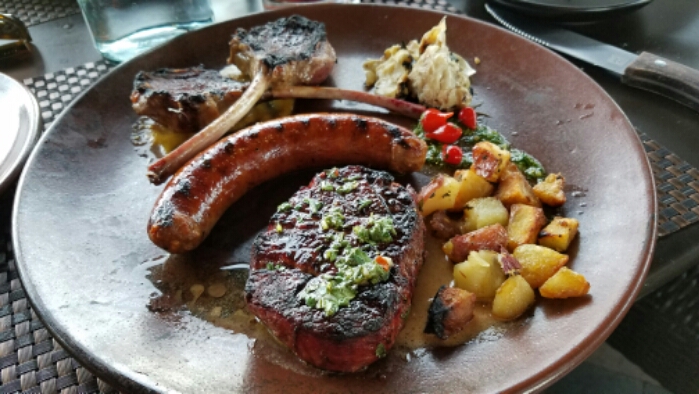 And can Ms T turn down key lime pie? She cannot. Happy birthday to me!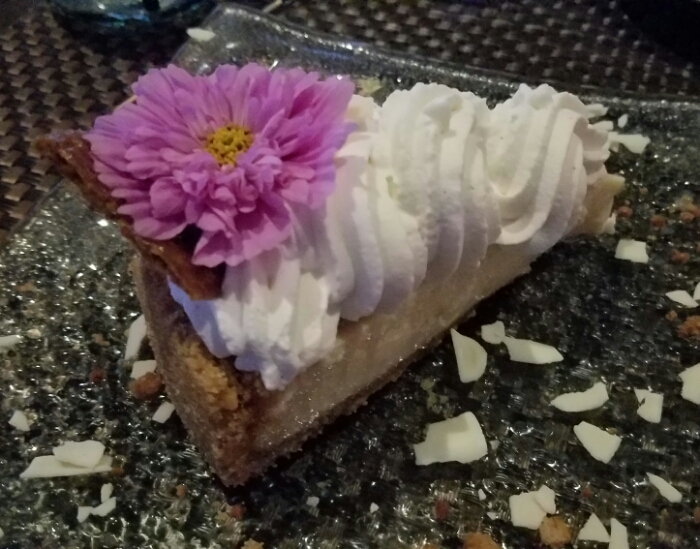 As we left at 7, the restaurant was really packed. Night had fallen hard as it does in the high desert and the flaming globes at the entrance lit our way to the valet.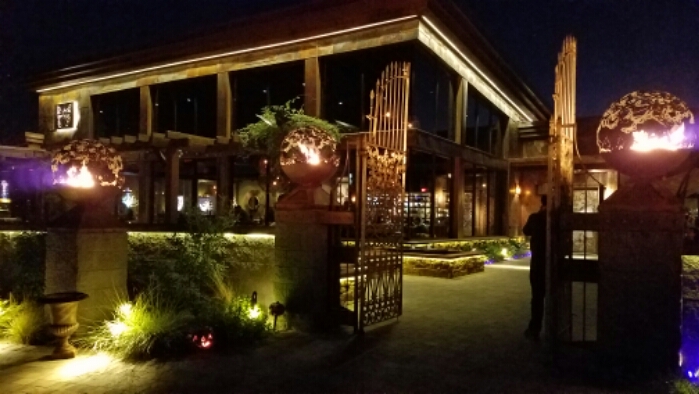 Go to Mariposa if :
The best quality food at any price
Romantic but still southwest-casual atmosphere
Outstanding views
Skip it if:
You can't justify $40-50+ entrees (sides are extra!)
Alaska-sized mosquitoes bother you