Chino Bandido (Phoenix, AZ)
We've found that many diners profiled by Diners Driveins and Dives have not survived the white hot spotlight of fame. Many seem to have fallen back into obscurity and their specials are just not special at all. Making us wonder just how much hype was builtin to the reviews.
Chino Bandido is the exception, however. An extremely modest place,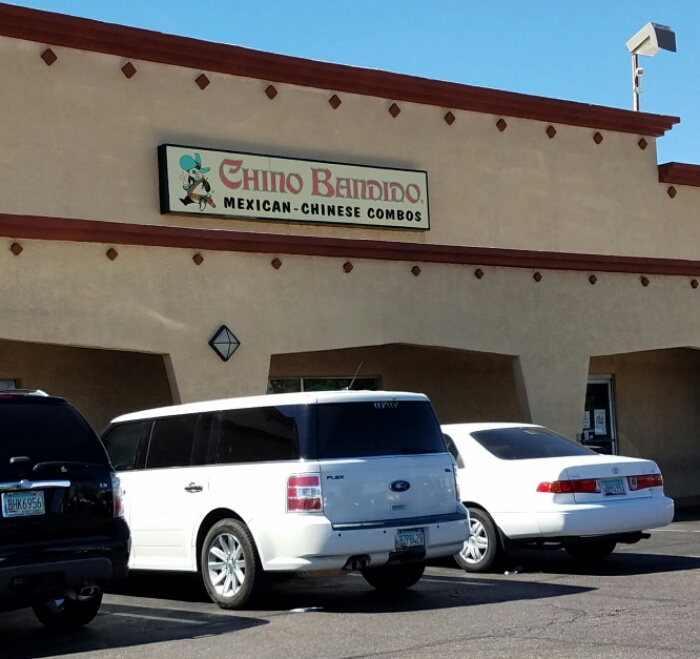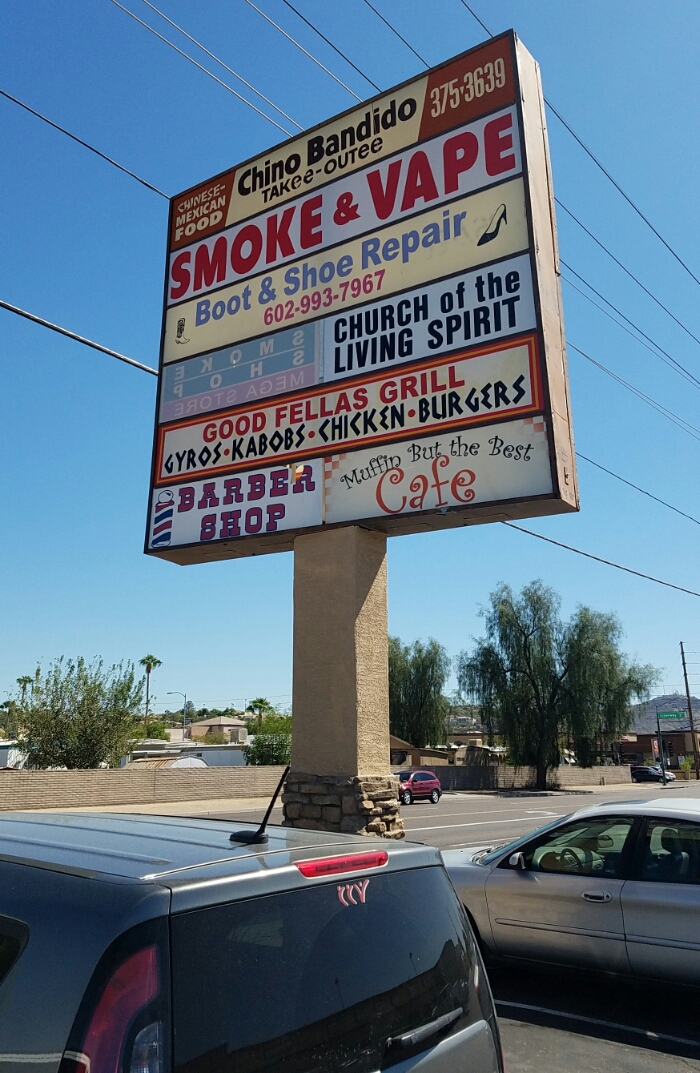 Chino Bandido "Takee Outee" (cringe) ticks all the boxes.
Humble seating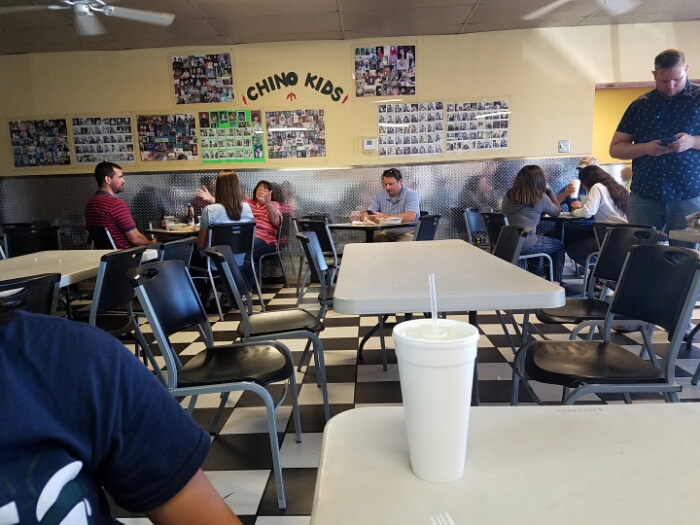 Cheesy decor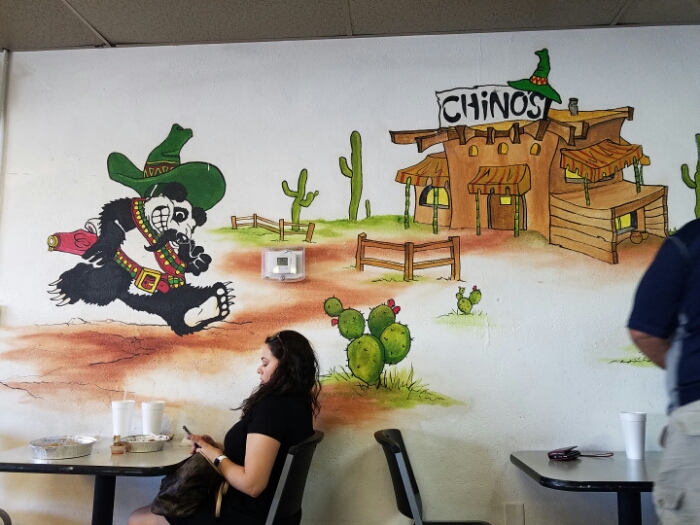 Unusual, tasty, homemade dishes that we would come back for, such as:
Jade Red Chicken and Pollo Diablo combo with Pork fried rice and refried beans. I didn't love the ketchup flavor in the Jade Red Chicken but I guess I'm too picky since it's their #1 dish. The Pollo Diablo sauce, green Chile and garlic and lots of little white Chile seeds and I don't know what else was so delicious I put it on everything –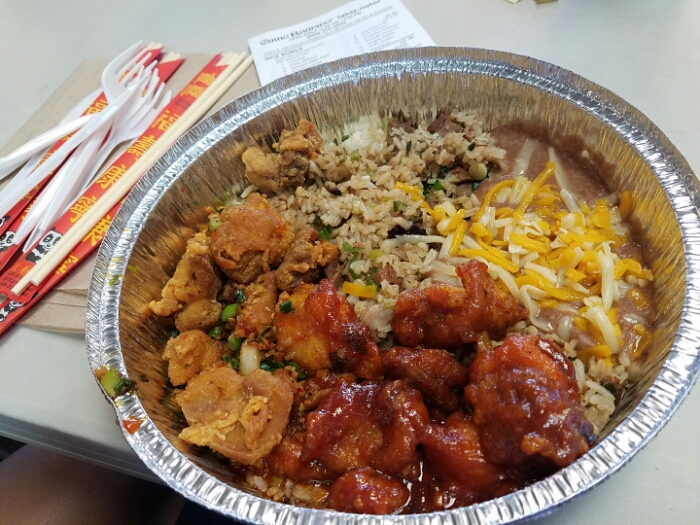 Jerk Chicken – really flavorful and tender and spicy!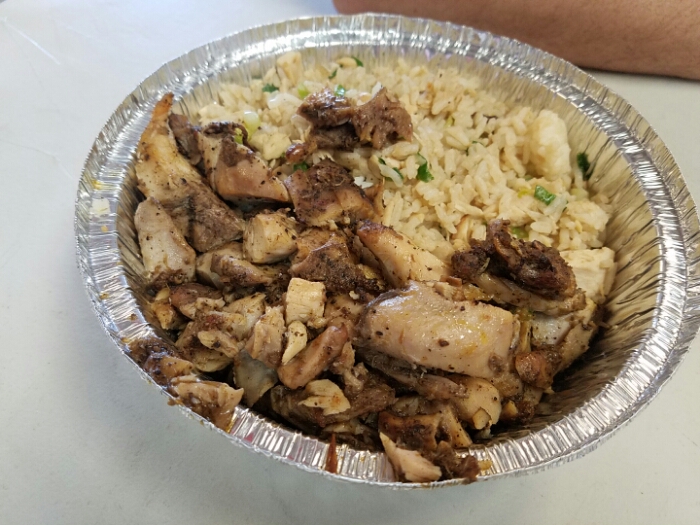 Carnitas – a bit sweet, with tomatoes and cilantro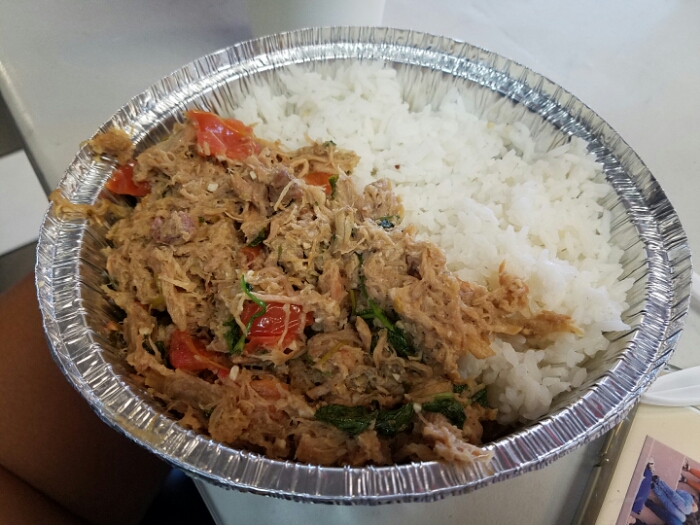 Free homemade snickerdoodle cookies which were REALLY good)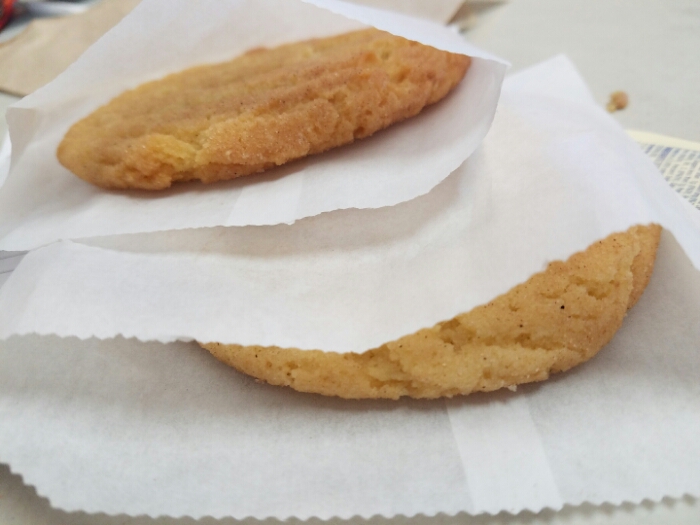 Go here if:
You think fried rice and refried beans is life's most perfect combination
Recapture the promise of Triple-D : flavor, flavor, flavor and value, value, value
Don't go here if:
You can't hang with the homies
You don't like spicy