Texas quilt
This is another UFO (Unfinished Object). This is yet another rescued quilt top from EBay, borders and backing mine. Claim to fame – this quilt top is from Quitman, Texas where Sissy Spacek is from. No, she and her family has done nothing to do with this quilt.
The flower squares are all hand pieced and the pink and green sashing us machine pieced.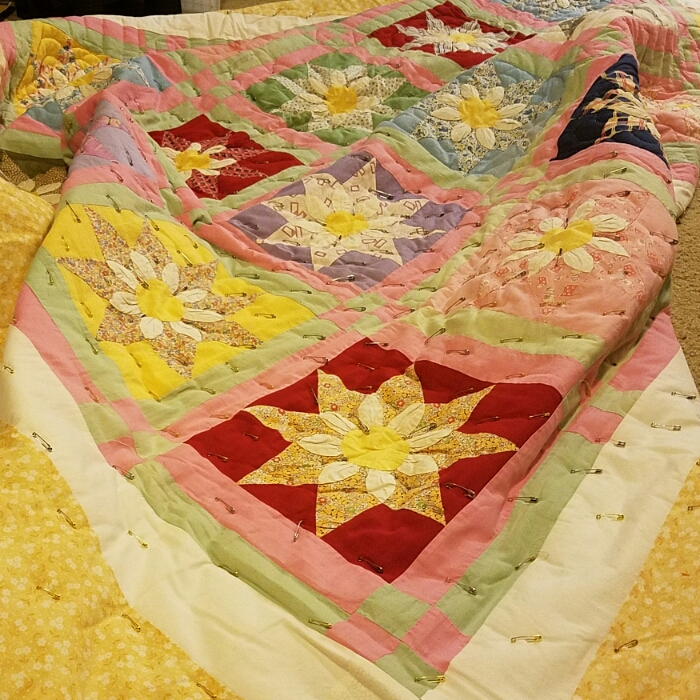 Each square has the beautiful white and yellow flower motif in the center so I used a yellow border to contrast with the pink and green sashing.
The puffy petals stand out even more with outline quilting.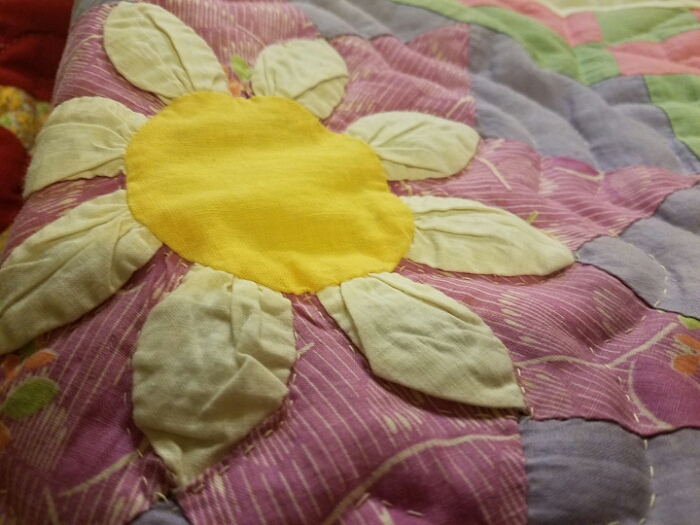 Beautiful fabric choices.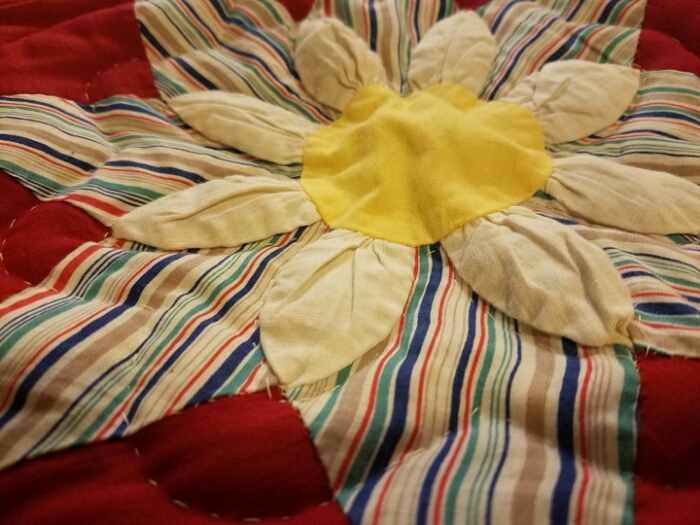 I used a big thick poly batting, about 1″ loft. Really too thick for hand quilting. I don't know what I was thinking! The 1/4″ batt sounds thin but actually I think it's just right – it's what I'll use next time.
Thus thing is about half quilted at the moment. The last time I worked on this was at the old house…So probably about ten years ago! Its a few Netflix bingewatching sessions from being done!