Scrappy Trip Around the World
Finally done and in the wash! This was a rescued quilt top with borders and backing added by me. This top was purchased off eBay many years ago and it was beautifully hand pieced. The artists color sense is also outstanding in her combination of patterns and colors.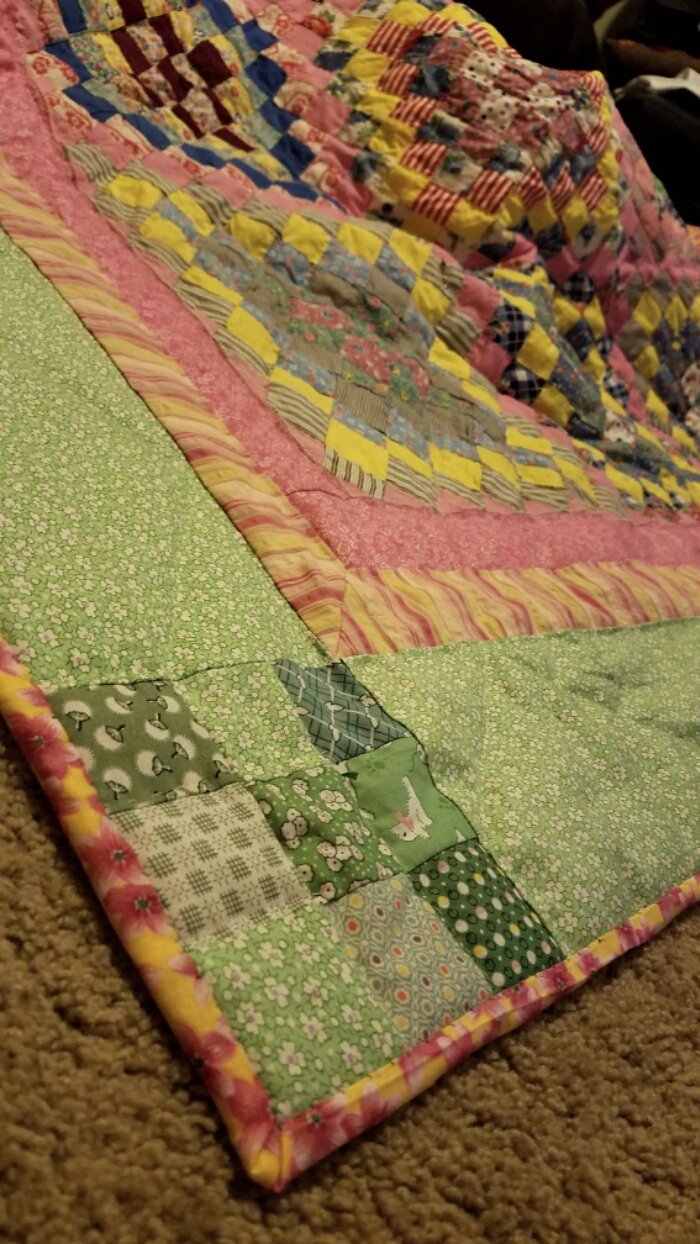 I used a poly cotton batting which I think I just love more than 100pct cotton batts. The loft of the poly cotton, even the so-called "low loft" 1/4″ thickness, just makes it so more squishy and comfy. There is just no squish or give in a cotton batt and it lays so flat like a heavy blanket. And it's hard to pull up over you when you're lying in bed – I'm afraid I'm going to pull out stitches! Not cozy – and quilts should be cozy. They should float over the bed. I can't wait to sleep under this quilt.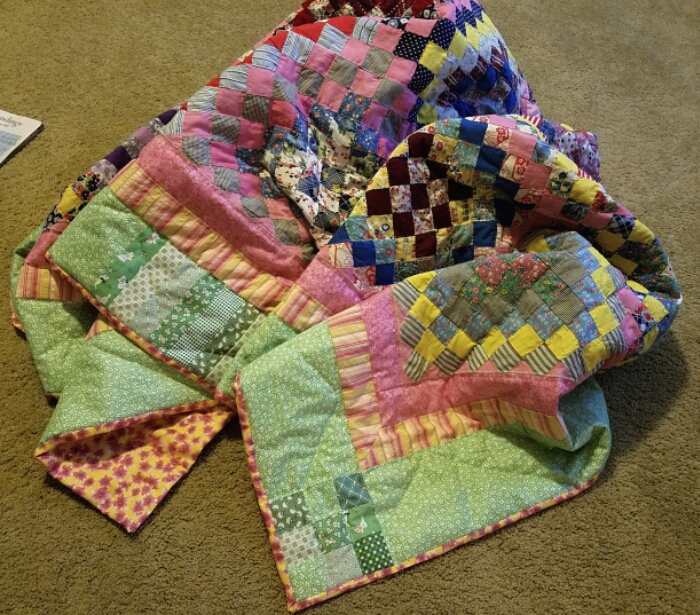 This top seemed sooo pink when I bought it. So I offset it with a big green and yellow border that helped bring out the other colors in the quilt. This is a huge quilt… Definitely queen size or bigger.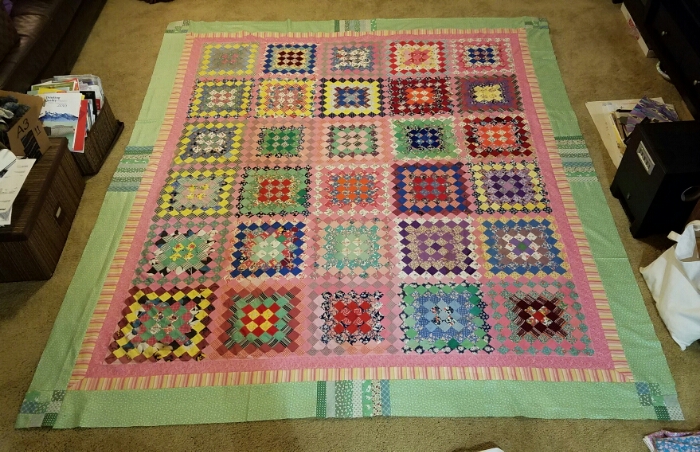 I hand quilted this one too – but my rule now is Straight Lines Only. Makes it go so much faster. I did a "stitch in the ditch" type of pattern, following the seams.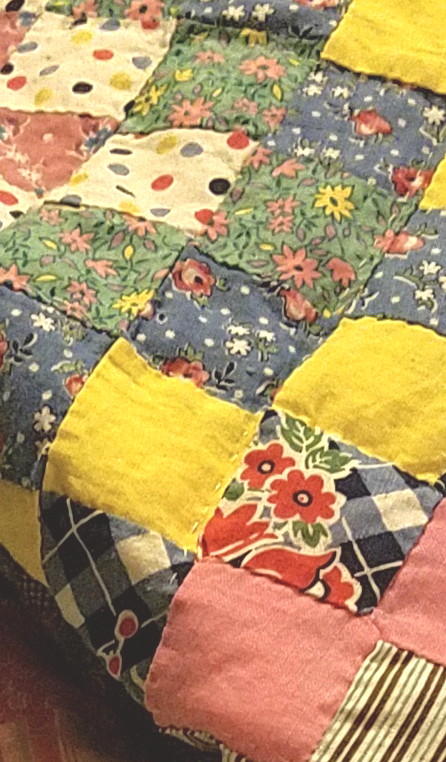 I think this is the end of cotton batts for me. Luckily I have a number of rescued quilt tops upstairs still waiting for me to prove out my theory!