Homewood Suites Palm Desert
I do not remember the last time I was so pleased with an inexpensive hotel. The Homewood Suites has a very cute two room suite with a cute little bedroom and a cute little living room for Ms S: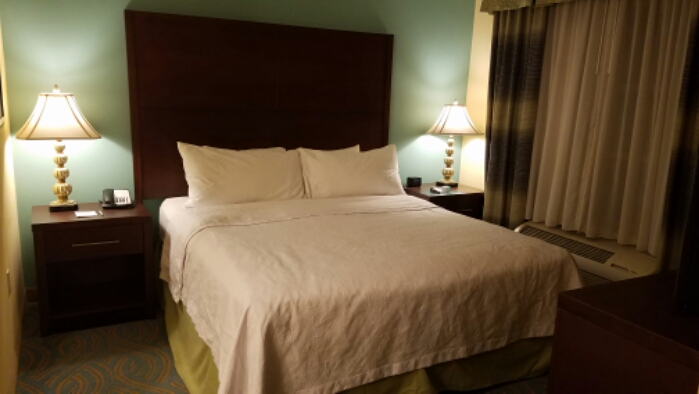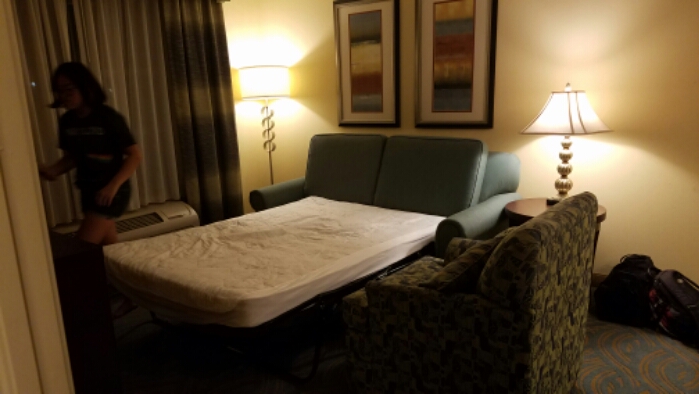 The cute little sink, closet, and bathroom: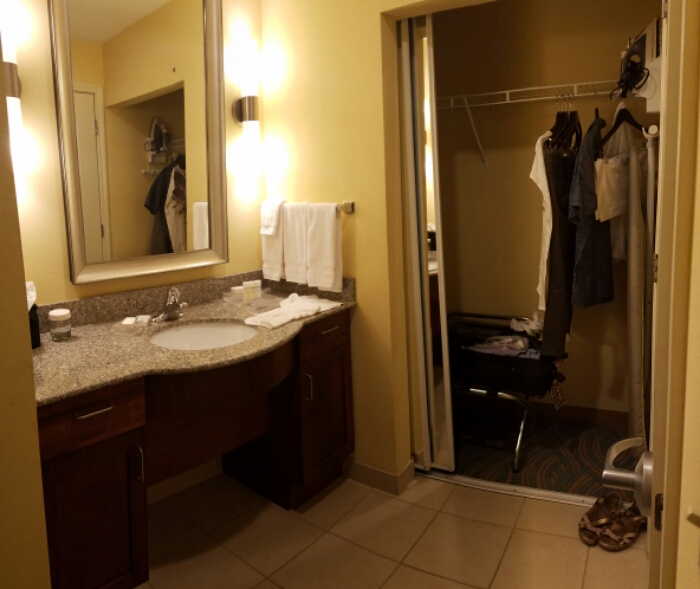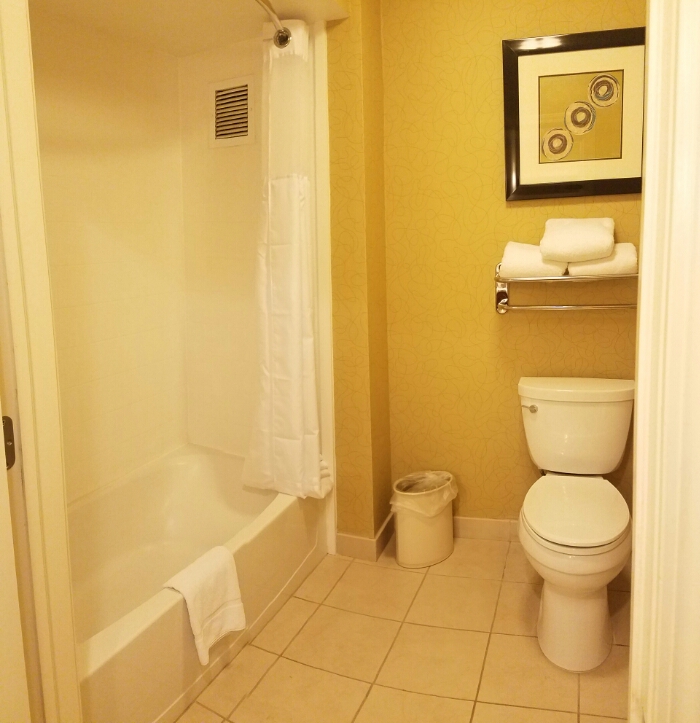 And a cute little kitchen: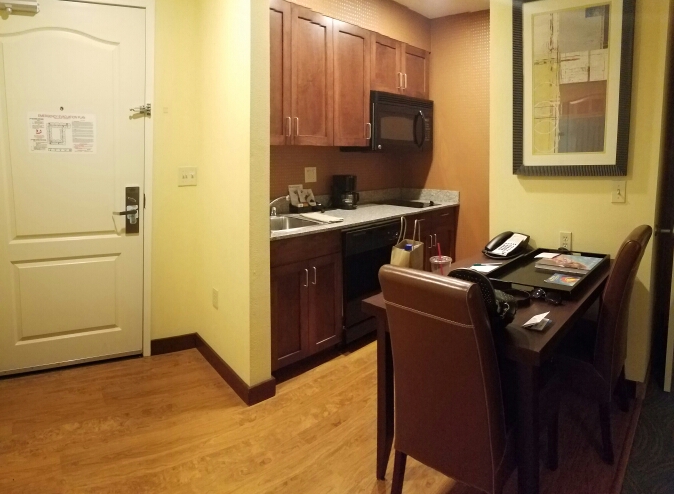 Why don't we stay in one of these every time? This is exactly what we need when we travel with our teenage daughter!