Side Door (Newport Beach)
There is nothing we love more than Lawrys… Except Side Door. Ever since they turned the bar at Five Crowns into this hipster bar, with charcuterie plates and craft liquors, we have been in love.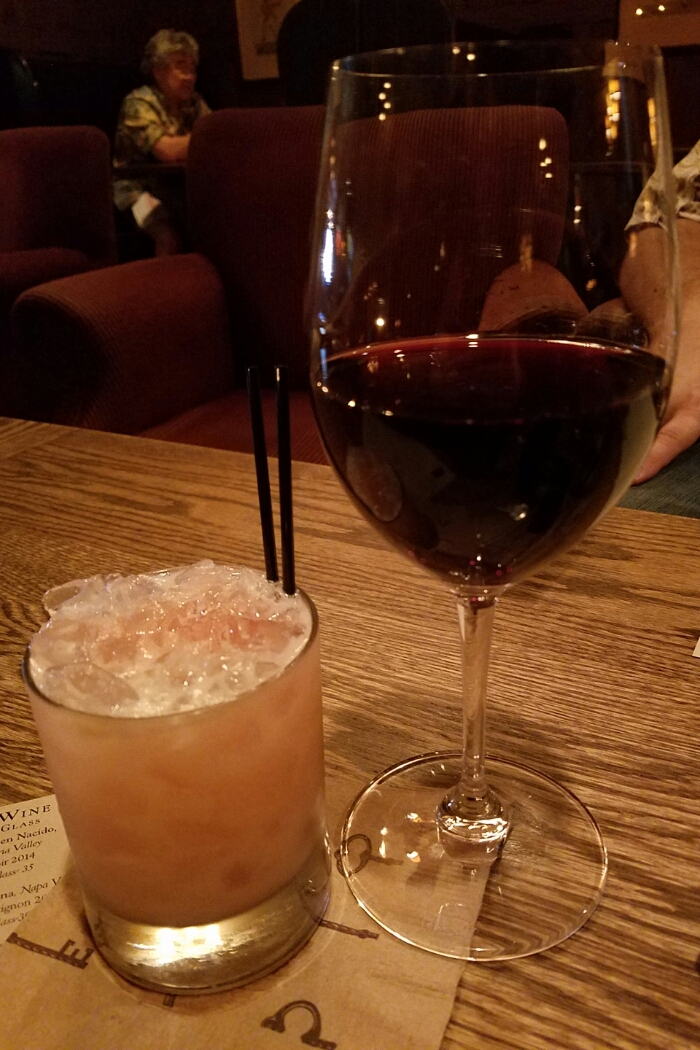 Naming a drink "Consider the Coconut" is maybe going a bit too far. (It's a reference to Moana) and it wasn't that good – too much lime juice, not enough Three Sheets rum. Yes, our new favorite rum! How can I be so On Trend!?
Ms S loves their prime rib. The California cut is just about right for her. She tried the Yorkshire pudding this time and ended up ordering a second one. That's my girl. Mr A got the Prime rib sandwich. I got pictures of neither because I was so in the moment with my spectacular grilled cheese: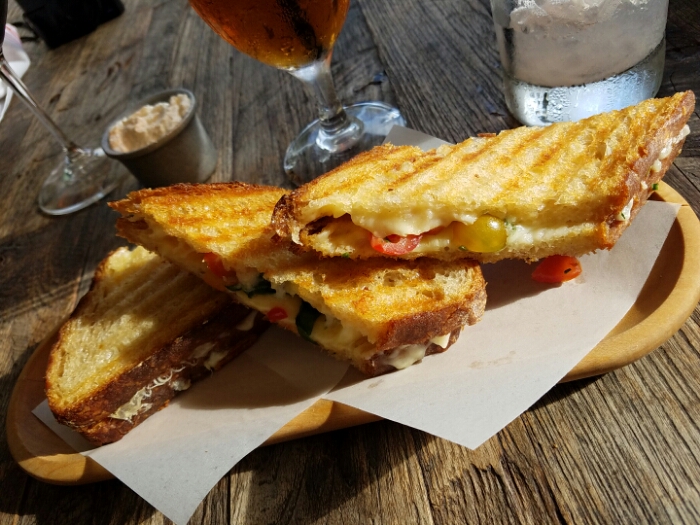 Which was just the right serving size for its richness. The toasted sourdough bread was nice and crunchy and buttery but I didn't care for the grape tomatoes.
And the creme brulee, free with our "free dessert" coupon: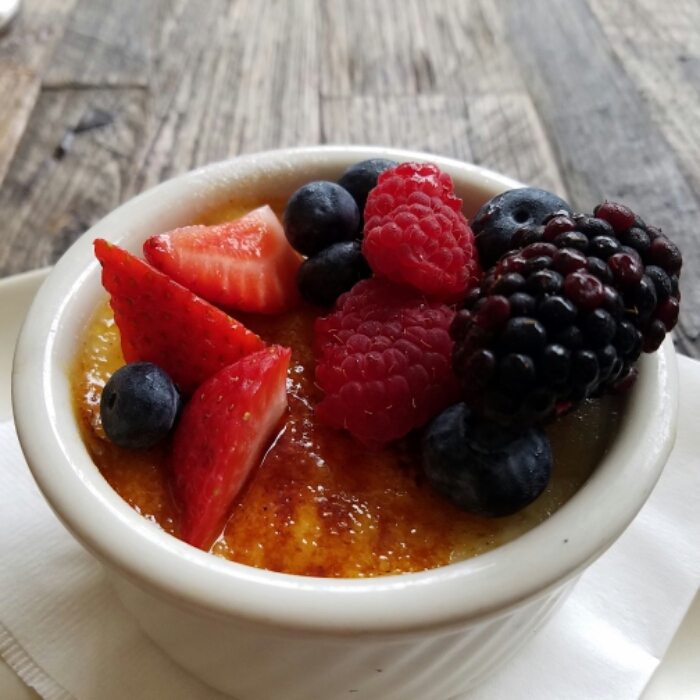 The creme brulee was filled deep in its ramekin but somehow correctly custardy thru out – not soupy and underbaked like so many other CB's. Kudos to the bakery chef.
We'd had an argument earlier about the free dessert. Mr Bargain wanted to redeem our coupon but I said "is it more important to save money, or not overeat?" But when confronted with a CB, I caved and ordered it anyways. Come on, I gave him half of it!
Be sure to arrive at Side Door within 30 minutes of opening or be prepared to wait.